You Can Cook These Meals With Almost Nothing In The House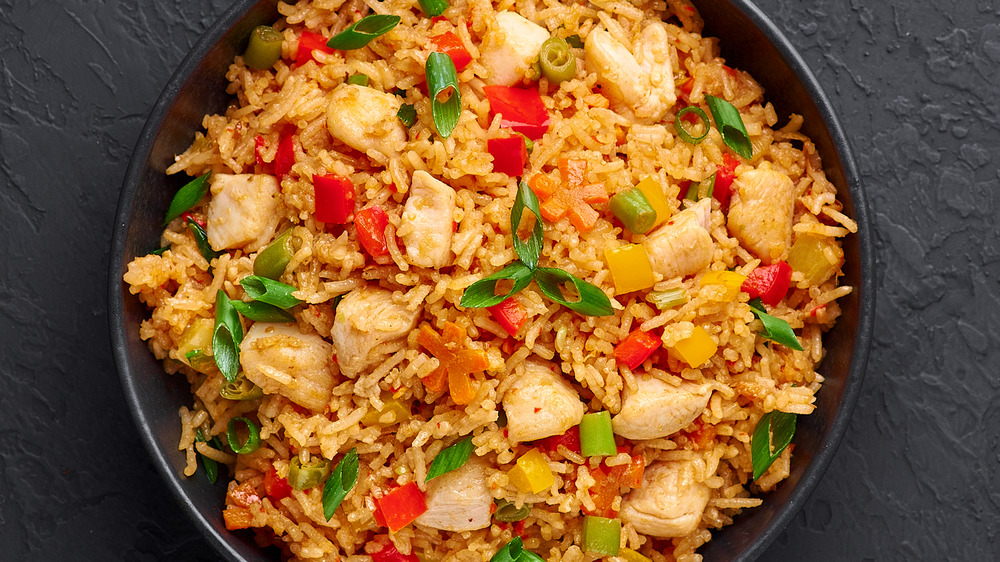 Shutterstock
Most of us have felt it before. A rumbling belly while staring at an "empty fridge". It may be hard to think straight due to fatigue, but have no fear. There are a lot of great meals you can make on the last day before it becomes absolutely necessary to head to the grocery store.
Sadly, you can't make something out of nothing, and there is no magic dinner genie/chef living in your cupboards, but use this as a time to forget the recipe books and get creative. What's our first tip? Think bowls. By combining leftovers and forgotten cupboard staples you can whip up something that actually looks pretty appetizing. Make a little rice, blow off the dust on the cumin sitting on your spice rack, and grill some leftover chicken in it. Consider adding some frozen corn and ta-da! You've just made a delicious baja chicken bowl.
Think A.M. instead of P.M.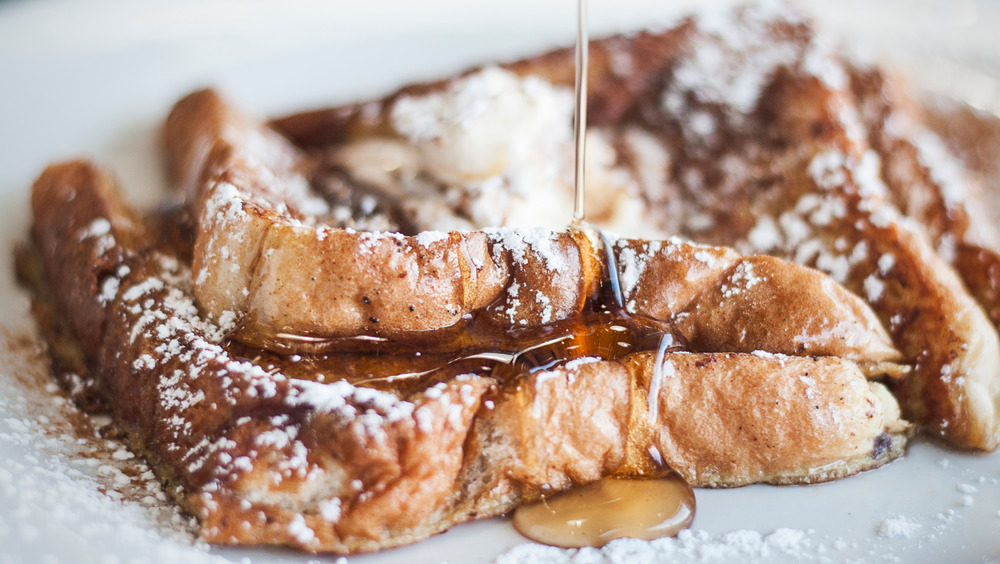 Shutterstock
Another way to think outside of the box is to jump into another box. It may be dinner time which has you thinking about dinner meals (um, rightfully so). But think about breakfast instead, like Better Homes and Gardens suggests. Breakfast foods are often as nutritious and filling as dinner and who said there needs to be a specific time to enjoy specific foods? If you have the basics like a little milk, flour, baking soda, and eggs, then whip up some delicious pancakes.
Stale bread not looking so appealing? Then soak it in milk, vanilla, and cinnamon to grill up some mouth-watering French toast. And speaking of toast, try frying up an egg and placing it on top of a thick piece of buttery toast. If you don't have these ingredients then you can go even simpler. Oatmeal is both filling and nutritious and in its most basic form, requires only oats and hot water. To liven it up a notch, add some salt and pepper and a little protein-rich cottage cheese.
Think comforting and nostalgia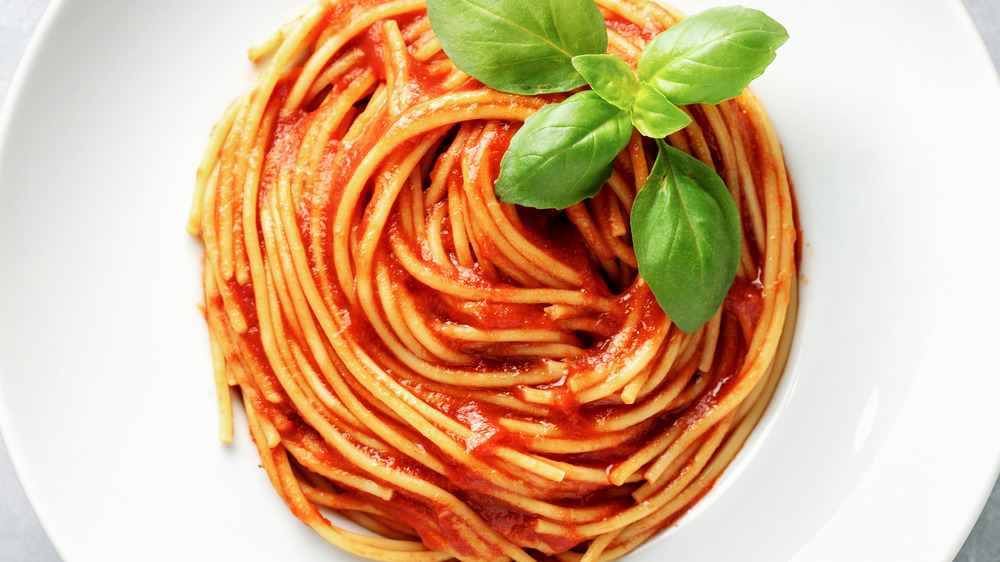 Shutterstock
If breakfast has never been your thing neither in the A.M. or P.M., then take the simple and comforting route instead. Soups can be made from anything. And we do mean anything! So round up whatever droopy looking vegetables you have in your fridge, take into account whatever leftovers might be hidden in the back, add water, a bouillon cube, and blend. A soup may not have been your first choice. But it will keep you full, help you stay hydrated, and is often super inexpensive to prepare (via Henry Ford).
In addition to the breakfast and comfort routes, you can also head down the nostalgia path for dinner ideas. Think back to what you liked to eat as a kid. They were often simple yet still delicious meals made with very few ingredients. Think pillowy PB and J, a melting hot grill cheese, or the classic pasta with red sauce. 
Ok, now we're drooling. We hope these different suggested meal routes have inspired you to refrain from calling in some local take-out, and make the best of a not-so-empty kitchen.