This TikTok Hair Hack Will Save You The Next Time You Lose Your Hair Tie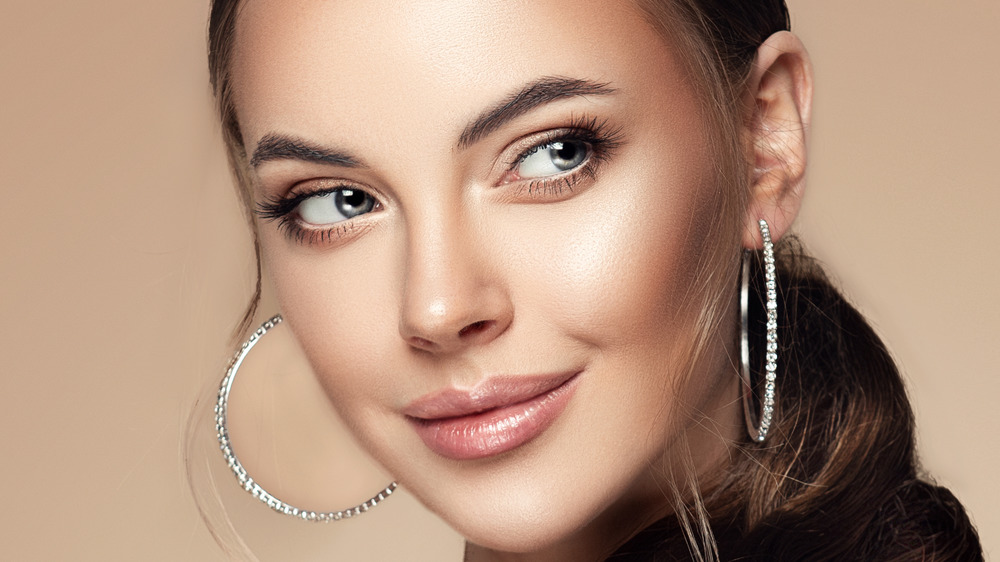 Shutterstock
It never fails. You're hot and sweaty, and the only thing you want is to pull your hair off your face, but you don't have a hair tie, or even a newly-back-in-style scrunchie. Even if you've purchased thousands over the year, it seems like they are never there when you need them. When you don't have a hairband, but you need to pull back your locks, it's a pain. Sure, there are risks to wearing a ponytail every day, but sometimes they are necessary. 
Sometimes you might ask to borrow a hair tie from a friend, and other times you might turn to a trusty pen or pencil to secure your mane away from your face. However, sometimes there is nothing to use to keep your hair in place. Enter a trusty TikTok hack. Believe it or not, there is a way to use your hair itself to keep it secured and off your face, and several TikTok users created tutorials to show how to pull off this major life hack (via BuzzFeed). 
Here's what you need to know for this TikTok hack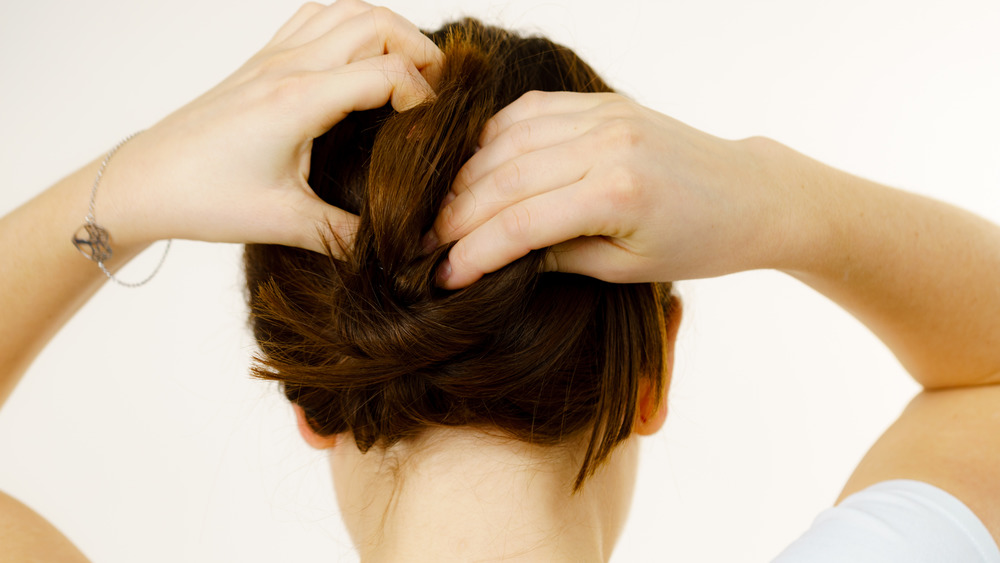 Shutterstock
This TikTok hack requires only your hair and a bit of patience. BuzzFeed noted that not every video on the popular site shared the same advice, and some creators shared versions of either low or high ponytails. 
To create the low version, like Kimberly Grimes showed on TikTok, pull all of your hair back into a low ponytail. Take a quarter of the strands, making a loop, and twist it around the remaining three-quarters twice, pulling hair through. Ideally, this creates a low ponytail slightly above the neck, and it may take a few tries to get the finished knot to rest in the correct place on your head.
For the higher ponytail, follow the steps set out on TikTok by @mattloveshair. He creates the hairstyle a little differently, which allows the hair to be higher on your head. Pull your hair back into a ponytail, and then pull a bit of hair out from your scalp above where you gathered it, twist your hair through the loop, and pull to tighten, pulling your hair back without a hair tie to secure it. 
While this fun TikTok hack won't replace hairbands entirely, it can be good in a pinch, especially as the weather warms up. Be sure you have patience and try again if your first attempt fails.