This Singer's Daughter Just Became The Second-Youngest Grammy Winner Ever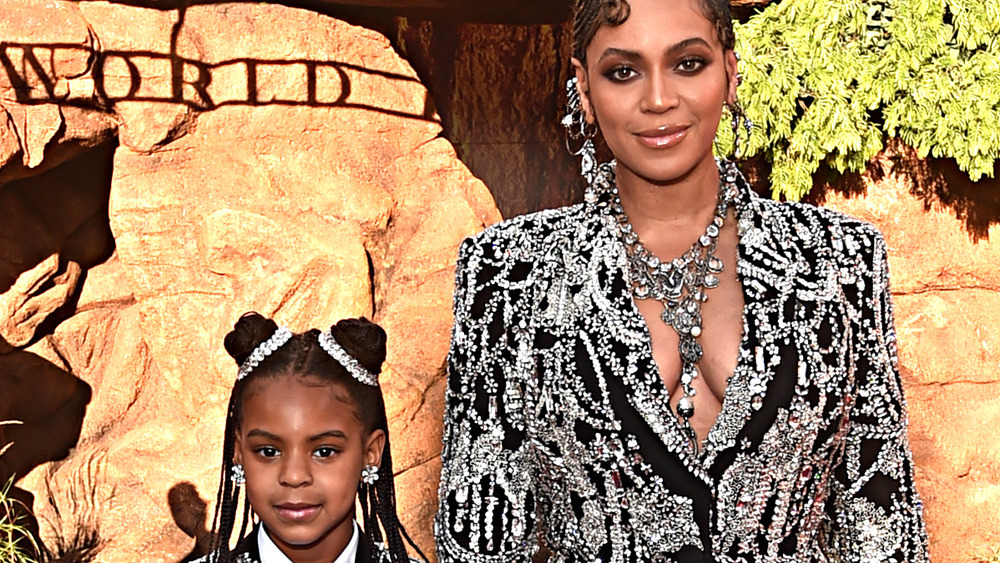 Alberto E. Rodriguez/Getty Images
It's a family affair: Following in the footsteps of her mother and father, Jay-Z and Beyoncé (surely you've heard of them), Blue Ivy, at only 9 years old, has just become the second-youngest award winner in Grammy history (via Consequence of Sound).
Blue Ivy's win for "Brown Skin Girl" — a win which she shares with her mother — in the category of Best Music Video was announced during the Grammy Premiere Ceremony, which precedes the evening's awards show. The song was featured on the soundtrack for the new live action The Lion King, titled The Lion King: The Gift, and released in tandem with the film (via NPR). Also featured on the track are SAINt JHN — an American-Guyanese rapper (via Guyana Chronicle) — and Wizkid, a Nigerian singer (via BBC).
The song, like the others on the album, is a loving tribute to Black culture and the African continent. "This soundtrack is a love letter to Africa, and I wanted to make sure we found the best talent from Africa," Beyoncé told Good Morning America upon the soundtrack's debut. "I wanted to be authentic to what is beautiful about music in Africa."
Is Blue Ivy joining the family business?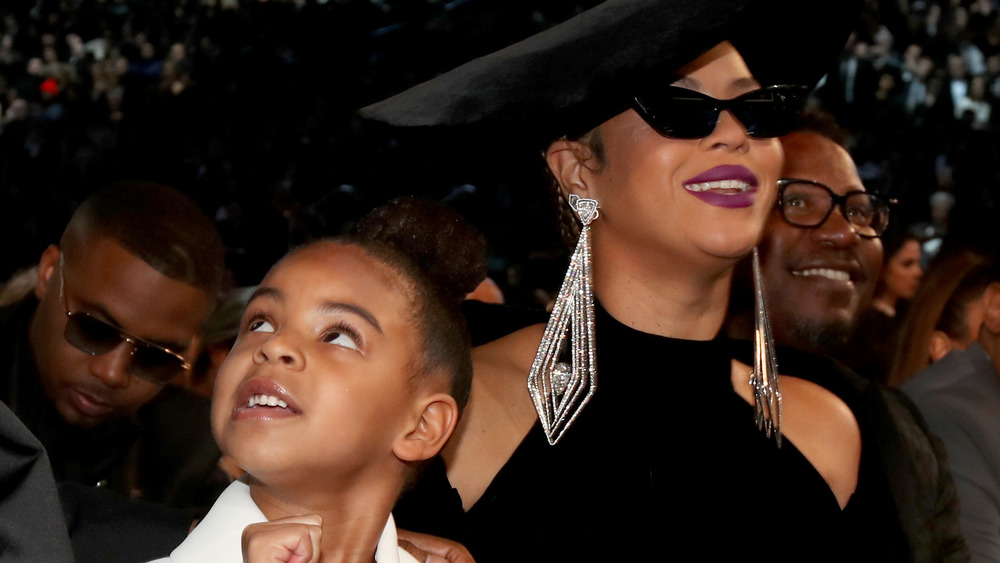 Christopher Polk/Getty Images
While this might be the first time that Blue Ivy has won a Grammy, it's actually not her first appearance on a track. Toward the end of "BOSS," recorded by Jay-Z and Beyoncé for their album The Carters, fans can hear Blue leaving a nice message for her two younger siblings (via Cheat Sheet). She says, "Shoutout to Rumi and Sir, love Blue." And while it seems like Blue Ivy is well on her way to following in her parents' footsteps, Beyoncé has in the past stressed the importance of her daughter having a normal life.
"At some point it's very important to me that my daughter is able to experience life and run through the sprinklers and have slumber parties and trust and live and do all the things that any child should be able to do," she told Vogue in 2013 (via LA Times). "School visits and lemonade stands and all that stuff. It's very important for me."
However, the current youngest-ever winner in Grammy history does remain Leah Peasall for her contributions to 2002's O Brother, Where Art Thou? soundtrack (via Consequence of Sound). So in the spirit of some friendly sibling rivalry, Rumi and Sir have about five years to take home their trophy.