Phoebe Bridgers' Outfit At The Grammys Has Fans Talking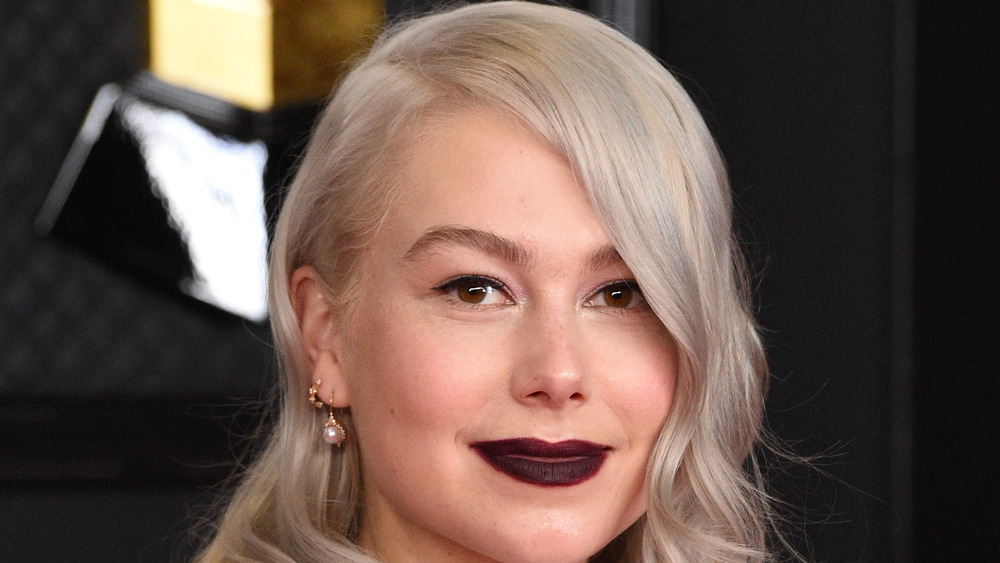 Kevin Mazur/Getty Images
Phoebe Bridgers has taken her skeleton-goth look to the next level with her Grammy fashion and fans are loving it. Bridgers is nominated for four Grammys: Best New Artist, Best Rock Performance and Best Rock Song for "Kyoto," and Best Alternative Music Album for Punisher (per Grammys). 
Bridgers took to the red carpet wearing a Thom Browne gown adorned with a beaded skeleton. The look debuted on runways in October 2017 as part of the Spring 2018 collection (per Page Six). Brazilian model Caroline Trentini wore the look to the 2019 Met Gala (per Jezebel). It turns out that the unique piece is actually what inspired Bridgers' love for skeleton attire.
"I wear a skeleton costume all the time, but one of the reasons I do is because I saw this Thom Browne dress forever ago and thought it was so cool and I asked for it," the 26-year-old revealed to E! News' Giuliana Rancic. "I basically stole it."
Phoebe has some big names hoping she takes home a win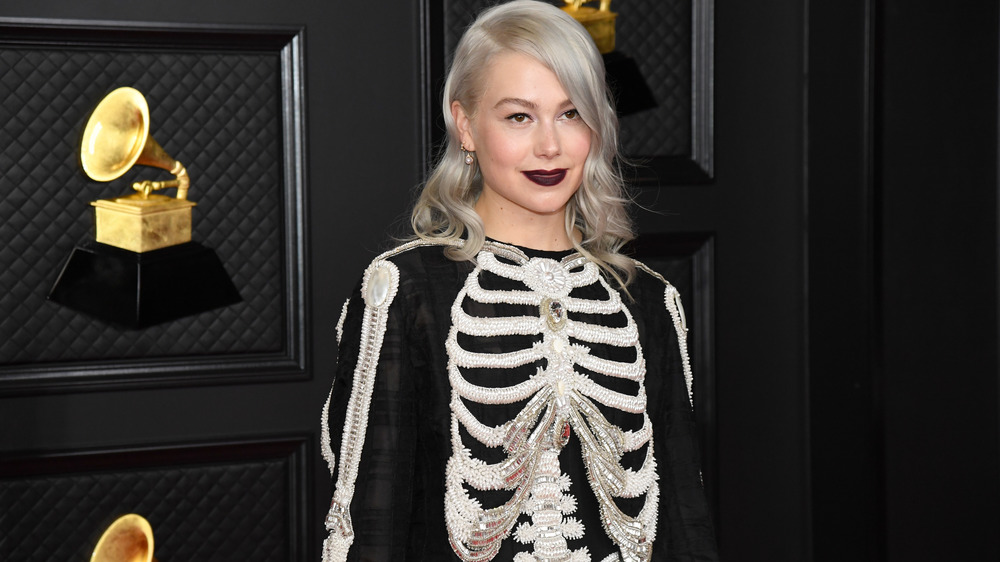 Kevin Mazur/Getty Images
Elton John recently sat down with Bridgers for Rocket Hour and admitted he's a fan. "Your album is like an old friend," he said (per Rolling Stone). "It's like a Tapestry. I have records in my life that are reference points and I think Punisher's one of those reference points. I can't pay you a bigger compliment than that."
At the end of the interview, John threatened to take some pretty drastic measures if he didn't see a Bridgers' win. "Good luck with the Grammys," he told her. "If you don't win at least one, I'm going to hit someone, OK?"
He's not the only one that's got her back. Bridgers' grandpa is rooting for her now that, thanks to these nominations, he knows her pursuit of music is legit. "My grandpa, like, finally knows that I have a real job, you know?" she joked with E! News. By the end of the night, she may have some real Grammys to go along with it.