Why Dua Lipa's Legs Have Grammy Awards Viewers Talking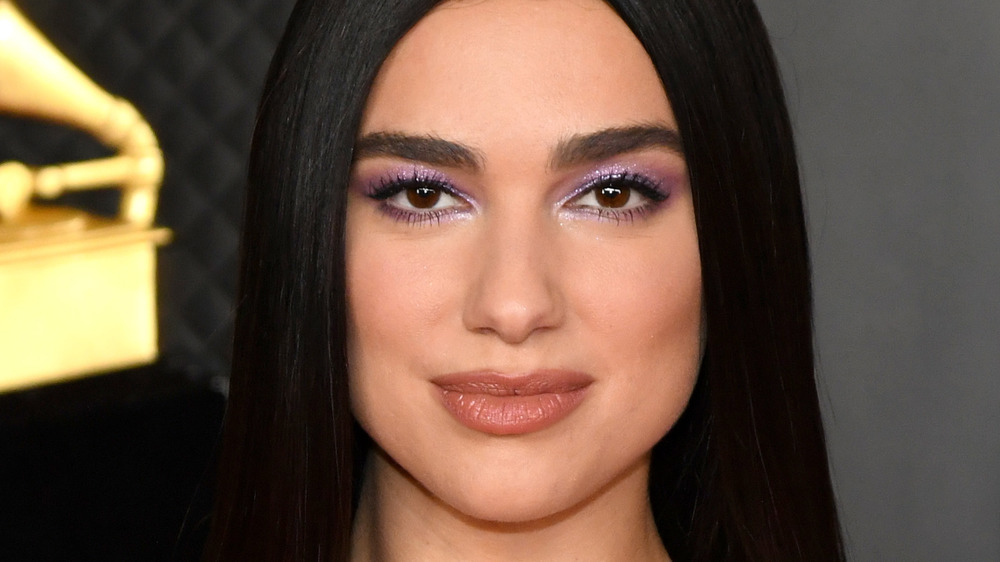 Kevin Mazur/Getty Images
Dua Lipa, who is up for six Grammy Awards, killed it with her performance of "Levitating" and "Don't Start Now." She performed dressed in a two-piece pink outfit that looked amazing and left little to the imagination — but one thing stood out and had social media buzzing. Grammy viewers quickly began talking about the visible bruises on Lipa's legs.
"@DUALIPA looks gorgeous. Kind wish they covered her various leg bruises though? Weird choice," tweeted user @DratsSmithsoni1. "What's with all the spot bruises on @DUALIPA during her performance on #GRAMMYs," user @Keoni4398 tweeted, prompting responses from several other viewers that they'd come to Twitter looking for an explanation of the bruises as well. Several users tweeted that they looked like "sex bruises," while Twitter user @notangelllll speculated that "Dua Lipa has bruises on her hips that lead me to believe she's in the gym doing hip thrusts too." "Seeing bruises on Dua Lipa's legs...I feel seen," tweeted @DontStopBliefin.
It's a big night for Dua Lipa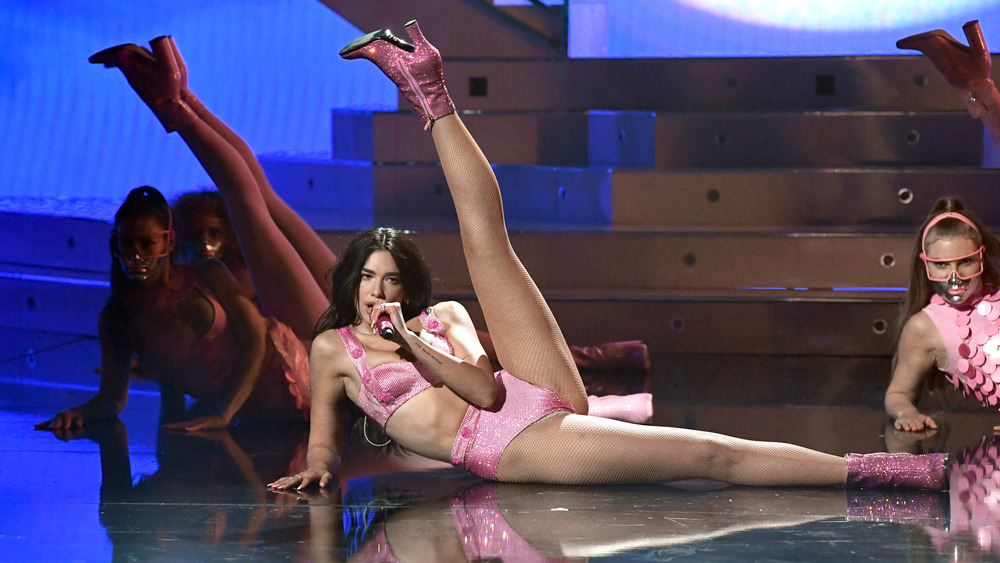 Kevin Winter/Getty Images
It's unclear how Dua Lipa ended up with bruises on her legs and why she chose to not cover them up, but one thing we do know is that it's a huge night for the 25-year-old singer. Lipa is nominated for six awards, including Song of the Year, Album of the Year, and Record of the Year. Rolling Stone quickly praised her performance, writing that the singer "dazzled" onstage.
In advance of the ceremony, Lipa also spoke about Melissa Villaseñor's Saturday Night Live impression of her, per Entertainment Weekly. "I was so excited," Lipa told the outlet. "They just got the costume so right and she was amazing. It was just brilliant. I was super happy. I was like, 'Alright, gonna keep this one forever. I'll never forget this moment.'"
When you've got six Grammy nominations in one night and a Saturday Night Live impersonation, you know you've made it — so hats off to Dua Lipa!