This Trevor Noah And Lizzo Moment At The Grammys Has Fans Going Wild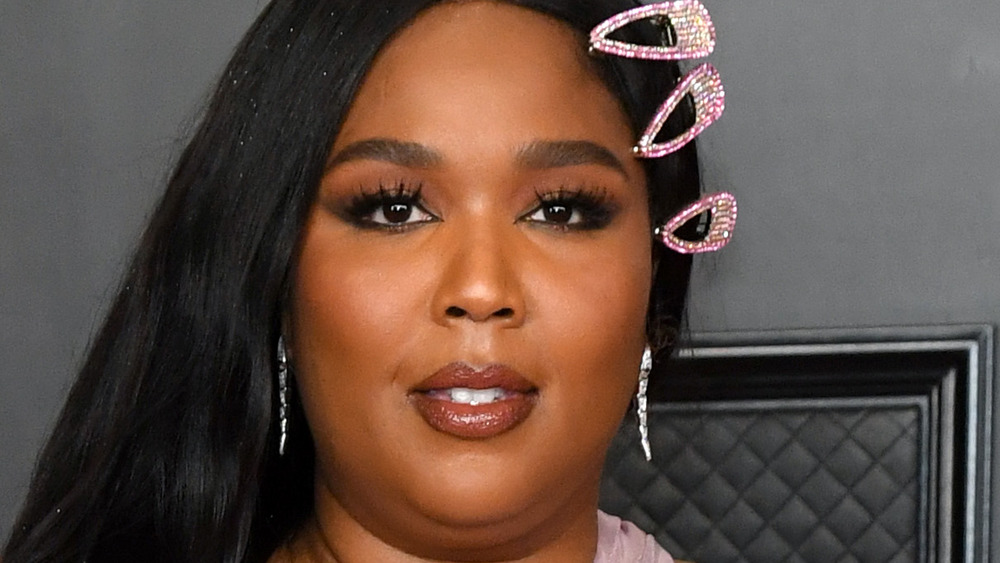 Kevin Mazur/Getty Images
At the 2020 Grammy Awards, Lizzo was the most-nominated artist — and took home three awards — following the release of her album, Cuz I Love You (via Forbes). While she's not attending as a nominee this year, the "Truth Hurts" singer still found a way to steal the spotlight as a presenter. She kicked off the evening by announcing Megan Thee Stallion as the winner for Best New Artist, while also managing to be as hilarious and charming as ever.
Her series of adorable blunders started with her blurting out a curse word within seconds of gracing the stage. "B***, I'm back!" she yelled, before immediately realizing that she was cursing on a live television program (via Buzzfeed). "Oh god, I'm so sorry," she quickly apologized. She then got distracted by something soon-to-be-winner Megan Thee Stallion was apparently doing in the crowd; "Megan, stop laughing at me!" the singer exclaimed in the midst of the announcement. After struggling to open the envelope and admitting "I'm nervous, ya'll," Lizzo finally presented Megan as Best New Artist. The whole scene was nothing short of endearing — and it was clear that host Trevor Noah was equally tickled.
People are losing it over their adorable interaction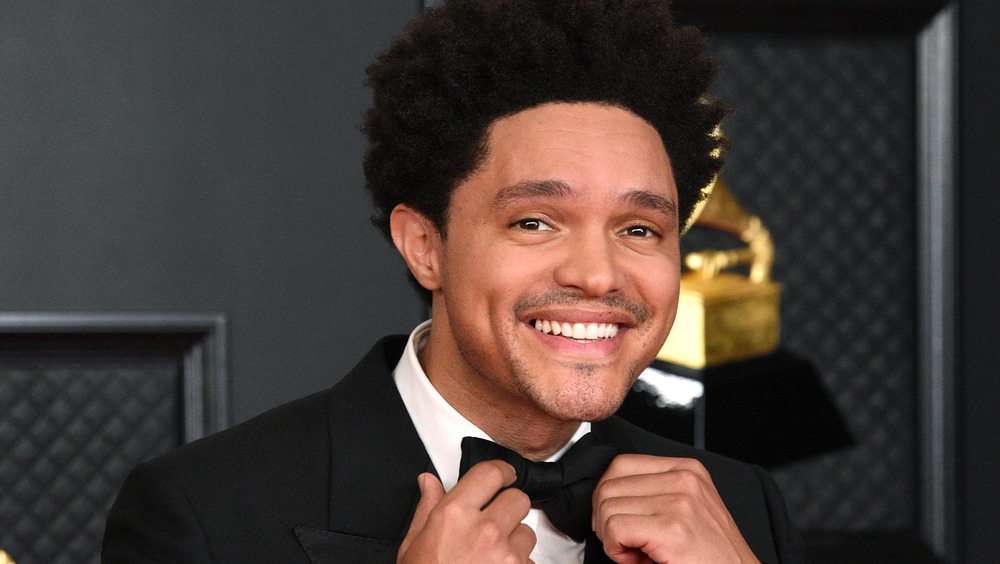 Kevin Mazur/Getty Images
Perhaps Lizzo was flustered merely from Trevor Noah introducing her? We certainly would be. After the host welcomed her to the stage, Lizzo replied: "Thank you, Trevor. I love you, cutie." Noah responded by blowing kisses and flashing a big smile to the singer. Fans on Twitter are losing their minds over the interaction, mostly because both Noah and Lizzo are some of the most well-liked figures in entertainment right now. 
"Awwwwwwwwwwww!!!" one user wrote. "They are both so cute and classy," one user said another. Despite reports that Noah is dating actress Friday Night Lights actress Minka Kelly, as reported in Elle, some fans are saying that he and Lizzo would make an adorable pair. "I need them to be a couple now!" a fan on Twitter wrote, to which other users replied with side-by-side photos of Noah and Kelly. 
Though this was likely just friendly exchange, it was still a memorable (and adorable) moment from the night.