How Beyonce Shocked Fans At The Grammy Awards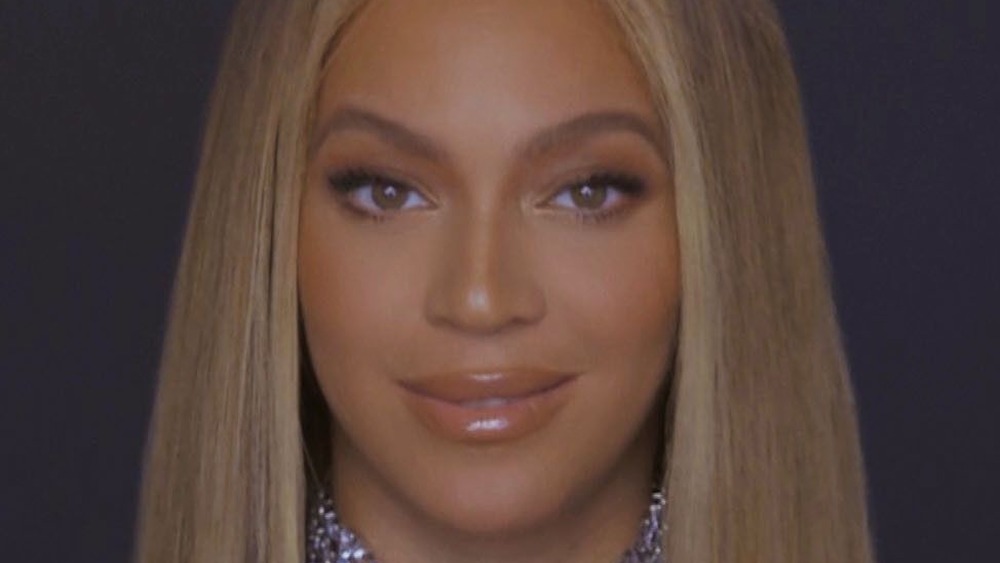 Bet Awards 2020/Getty Images
Beyoncé shocked fans by gracing the Grammys with her presence. The 39-year-old songstress regularly doesn't attend award shows, according to Elle. She is, after all, busy taking over every crevice of pop culture. That said, fans were hoping to see the singer at music's biggest night. They were even hoping for a performance since she was the most nominated artist of the night, with nine nominations (per Grammys).
Grammy officials confirmed that Queen B wouldn't be performing "It's unfortunate, because she's such a big part of the Recording Academy," interim chief executive Harvey Mason Jr. told The Los Angeles Times. "We absolutely wish we had her onstage."
That carefully-worded statement didn't let the secret out. Beyoncé and Jay Z were in attendance, as a camera revealed about halfway through the broadcast. Fans were excited to get a glimpse of the power couple. We saw the Grammy execs meant business, however, when she did not take the stage with Megan Thee Stallion during her performance of "Savage (Remix)". 
As fate would have it, Beyonce did pop on stage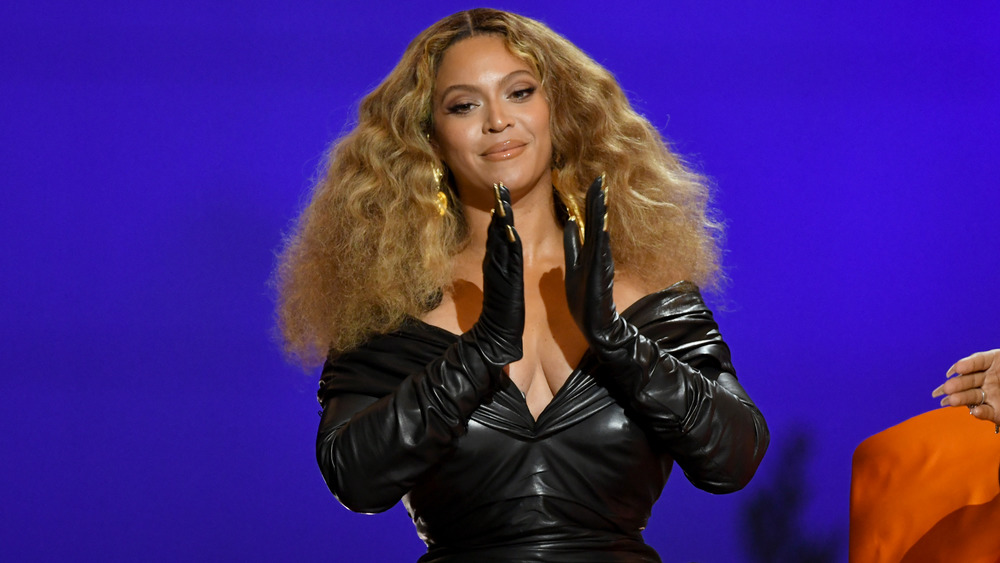 Kevin Winter/Getty Images
Beyoncé did join Megan on stage when the two won Best Rap Song for "Savage (Remix)". Megan was even surprised to see Beyoncé with her mask off, approaching the stage. Beyoncé grabbed Megan's arm as they made their ways up the stairs and onstage.
During her acceptance speech, Megan recalled seeing Destiny's Child perform at a rodeo in Houston and it inspiring her to pursue music. She even joked that growing up, whenever she was in a tough spot, her mom would ask her "What would Beyoncé do?"
"What would Beyoncé do, but make it a little ratchet," Megan joked. 
The win was Beyoncé's Grammy total is up to 27. Trevor Noah shared it was record-tying. Beyoncé is now tied with Alison Krauss for the most Grammy-winning female and person of all time. If that's not enough, Beyoncé's 9-year-old daughter Blue Ivy also won her first Grammy, making it a huge night for the Carter family (via USA Today).