Donald Trump Lets Out His True Feelings About Meghan Markle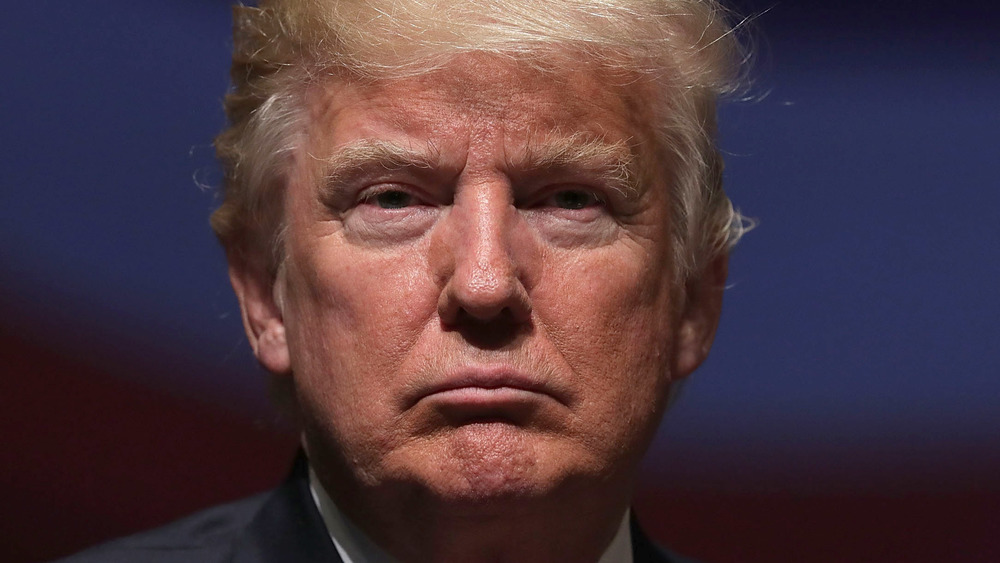 Alex Wong/Getty Images
Donald Trump has made his thoughts about Meghan Markle known, reportedly saying she's "no good." Speaking on Steve Bannon's War Room podcast (via Deadline), Trump's ex-advisor Jason Miller claimed that after Meghan Markle and Prince Harry's now infamous interview with Oprah, the former president said about the Duchess of Sussex, "She's no good ... I said it and now everybody is seeing it." But that's not all Trump had to say. According to Miller, he also said, "You realize if you say anything negative about Meghan Markle you get canceled, look at Piers (Morgan)," allegedly adding, "I'm on team Piers." 
In fact, it seems Trump is not only team Piers when it comes to Markle but a massive Morgan fan in general. "Piers Morgan is the best, he's the greatest, and they went and tried to cancel him simply because he criticized Meghan Markle," Miller said Trump had told him.
Donald Trump has no kind words for Meghan Markle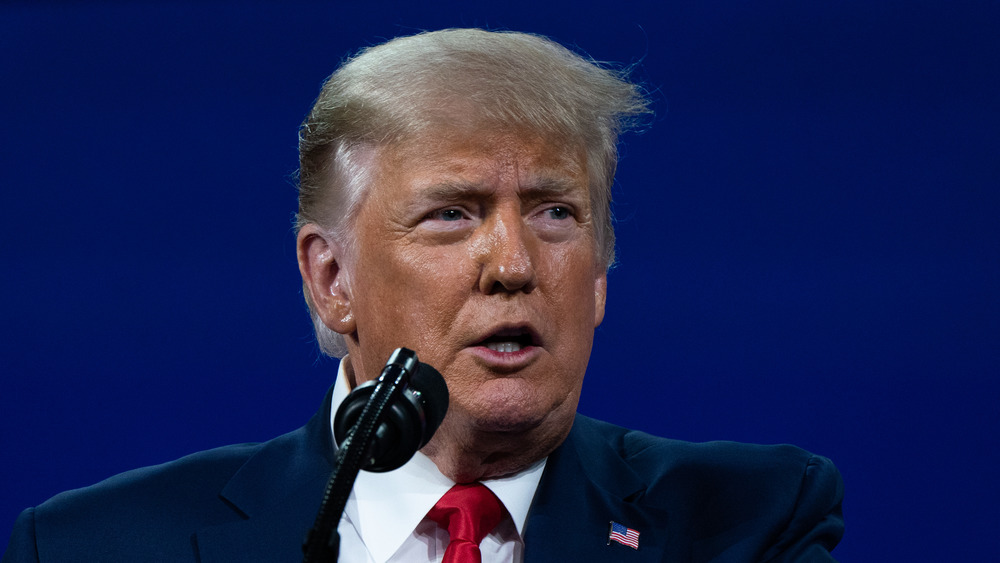 Bloomberg/Getty Images
However, Donald Trump's praise for Piers Morgan is slightly surprising, given Morgan's comments about Trump earlier this year when he was host of breakfast TV show Good Morning Britain. "For people like me who liked Trump, who got on with him and knew him for a long time, way longer before he was a politician than after, it was incredibly disappointing to see him lose his mind, lose any sense of leadership and in the end actually inspire a riot against the heart of American democracy," Morgan said after the attack on the US Capitol in January (via Mirror). "At that point I was done," he continued, adding, "That's it, sorry, I can't be with someone like that." Even more interestingly, when his co-host asked, "Do you think you will ever make up with him in the future?," Piers apparently responded, "I don't think so."
Trump's latest comments on Meghan Markle should come as no surprise, considering he's called her "nasty" in the past and wished Prince Harry luck on marrying her.