Everything We Know About Donald Trump's Return To The Campaign Trail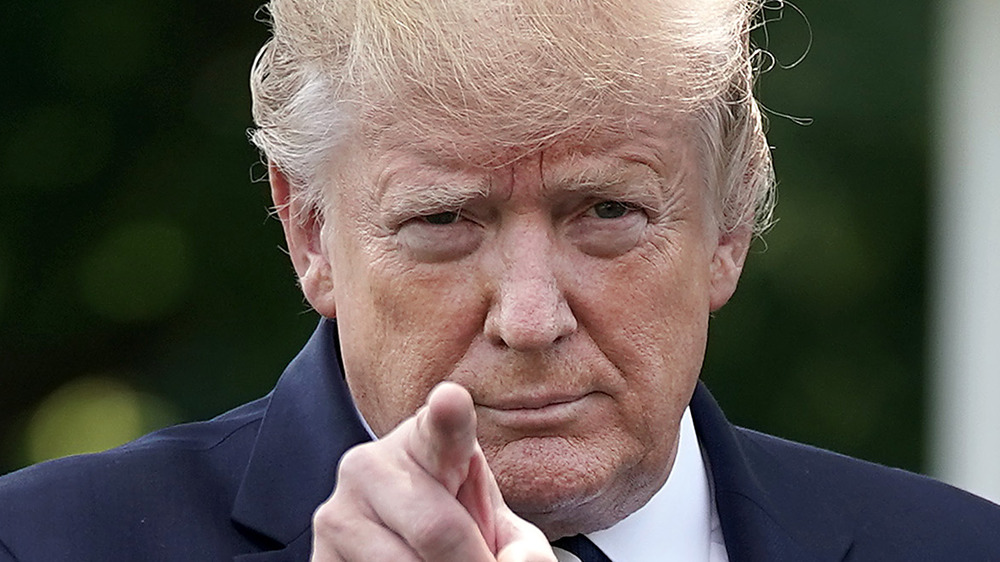 Chip Somodevilla/Getty Images
At the top of the year, former President Donald Trump was kicked out of the White House and off social media in quick succession. Since he hasn't been around on Twitter lately, we haven't heard too much from Trump, but when he appeared at the recent Conservative Political Action Conference (CPAC), the former commander-in-chief made it clear we hadn't seen the last of him yet. He also reassured supporters that forming his own political party wasn't on the agenda.
As AP noted at the time, Trump told the gathered crowd he was confident a Republican would take the White House back in 2024. "I wonder who that will be," he teased. "Who, who, who will that be? I wonder." Although it'll be a while before anybody campaigns to oust current President Joe Biden, there are plenty of other political races heating up around the country, and Donald Trump has graciously lent his support to one of his most dedicated followers on the campaign trail. 
Donald Trump lent his support to a true believer
Former Trump staffer Sarah Huckabee Sanders took to Twitter to share a shot of her beaming in Trump's presence at an event, gushing, "Great weekend on the campaign trail featuring a surprise appearance at one of my events by President Trump!" Fox News confirms Sanders, who served as White House press secretary until June 2019, is running for governor of Arkansas. Her former boss has been hugely supportive of the run ever since the beginning, previously enthusing that Sanders will "always fight" for the people of her home state and is dedicated to doing "what is right." 
In a statement, Trump said, "Sarah is strong on Borders, tough on Crime, and fully supports the Second Amendment and our great law enforcement officers." He added, "She loves our Military and Veterans — and her home state of Arkansas. Sarah will be a GREAT Governor, and she has my Complete and Total Endorsement!" Sanders was reportedly encouraged to run for governor by the former commander-in-chief himself ever since she left his employ. Her father, Mike Huckabee, previously served as Arkansas governor. Her opponent, Gov. Asa Hutchinson, has reached his term limit.