Why You Should Think Twice Before Buying A Rolex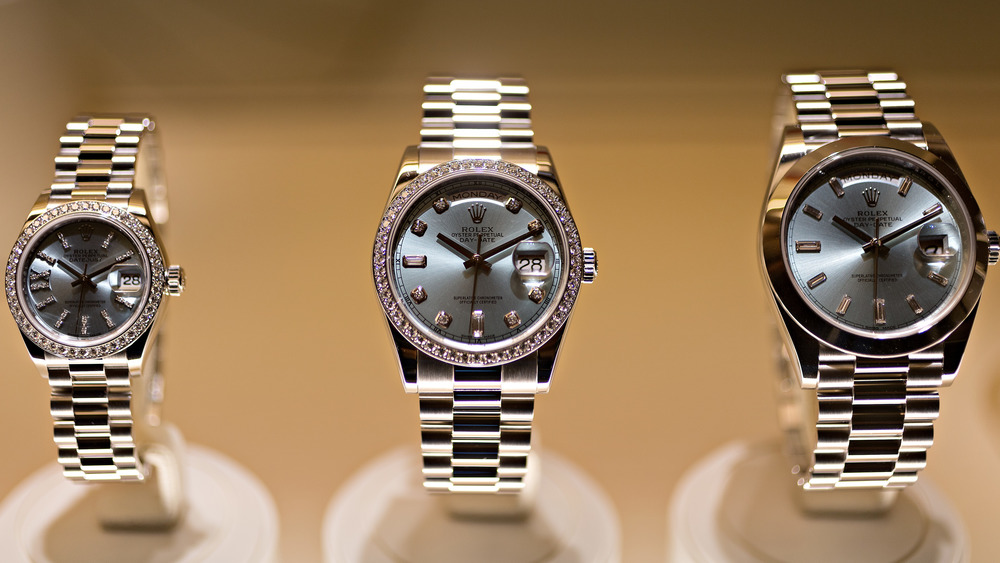 Bloomberg/Getty Images
Rolex may be the first brand that pops into your mind when someone mentions luxury watches. Yes, the company has a reputation in the luxury world, and elites may have one or five different styles of their timepieces.
The Swiss luxury watch manufacturer is known for its diamond-encrusted watches with a price tag that may not be so pleasing to the eyes. Hans Wilsdorf founded Rolex in London in 1905 — wristwatches were still not a thing back then, especially in the U.K., when men preferred pocket watches. The German-British businessman then moved his company to Geneva, where it flourished. Up until this day, their headquarters is still located in Switzerland (via Rolex).
While Hollywood and countless individuals are crazy about luxury brands, some think Rolex is not worth the money. Several individuals like to flash their luxurious items, while others like to wear pieces that don't scream money. Tony Traina, a lawyer in Chicago, loves his expensive watch from Nomos Glashütte. He wore it to work, but nobody noticed the timepiece. Traina revealed that his colleagues don't wear "flashy" wearables when meeting clients "for fear of them wondering where all of the money they're spending is going" (via The Wall Street Journal).
Rolex watches are way overpriced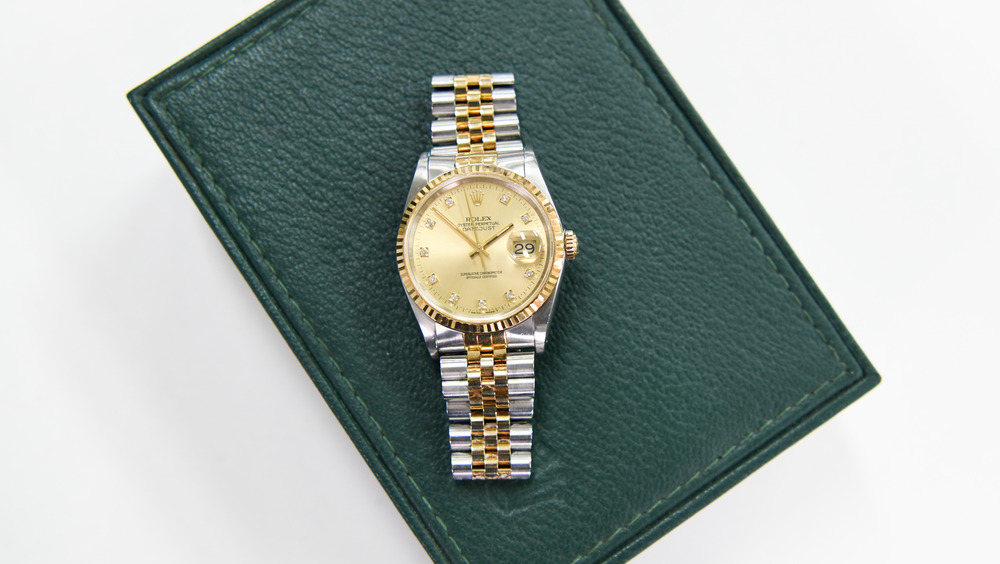 Bloomberg/Getty Images
Rolex has been in the watch business for over a hundred years, and it flourished through decades, establishing its name in the world. Marketplace value determines its prices, relating to supply and demand, and everyone knows Rolex is highly sought-after, from celebrities to politicians. Even President Joe Biden is into the luxury timepiece, wearing the Rolex Datejust with a blue dial during his inauguration. Mind you; the watch costs about $7,000 (via The New York Times). The Dalai Lama also has a Rolex watch in his collection.
Yes, Rolex is well-made and can be an heirloom piece. It can even be an investment because of its high demand, and they hold their value pretty well. However, buying the watch doesn't always mean you are only paying for its quality. The value of each Rolex watch includes its brand name status. Since it's a household name, you tend to pay more than what it's really worth. The production process remained the same for years, with some minor mechanical improvements that don't account for exorbitant prices. In other words, the hefty price tag is because of the Rolex name (via Gentleman's Gazette).
Fake Rolex watches are abundant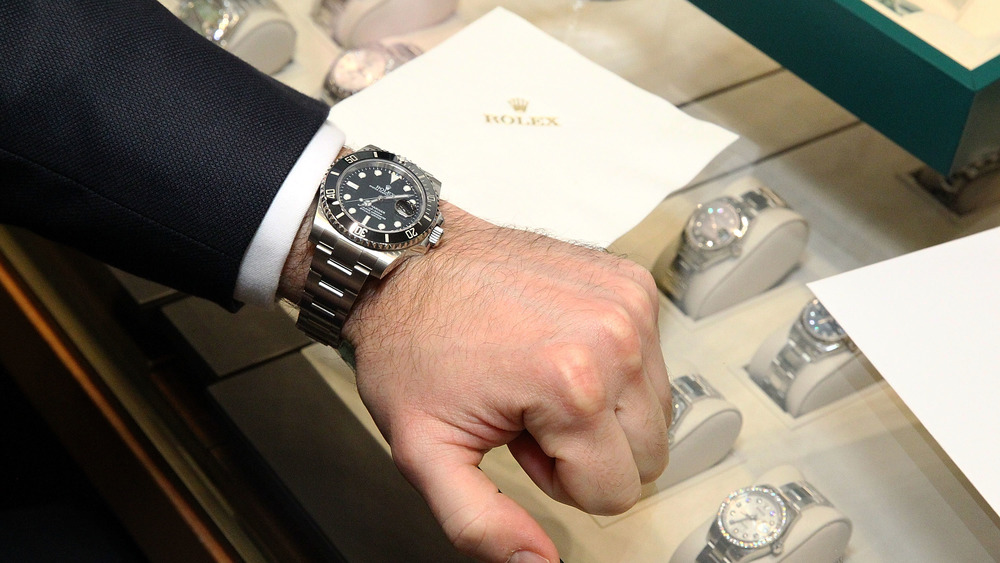 Astrid Stawiarz/Getty Images
The counterfeit market targets luxury goods, and Rolex is no exception. In 2020, U.S. customs retrieved fake luxury goods from China worth $2.5 million. The seized items included 200 pieces of counterfeit Rolex watches (via Luxurylaunches).
To make matters worse, China has been improving the quality of its counterfeit products to the point that they look very similar to the authentic ones. Of course, they can never beat the original in terms of craftsmanship. Although, determining whether a person is wearing a copy or not can be tricky — unless you really have a good eye for spotting fakes.
Buying from a random store can be worrisome. Vintage Rolex is popular among collectors, but buying one can be a daunting task. Anyone can sell knock-offs, and non-experts usually fall for it. Furthermore, a watch can be authentic, but some con artists can alter the parts from counterfeit watches. After all, China can easily make mirror copies of anything nowadays.
If money is not a problem, anyone can buy a Rolex watch. The brand is not as exclusive as before. Even the KUWTK crew each has a Rolex watch, gifted to them by the generous Kardashian family.