Here's Why People Think Jennifer Lopez's Home Was The Target Of False 911 Calls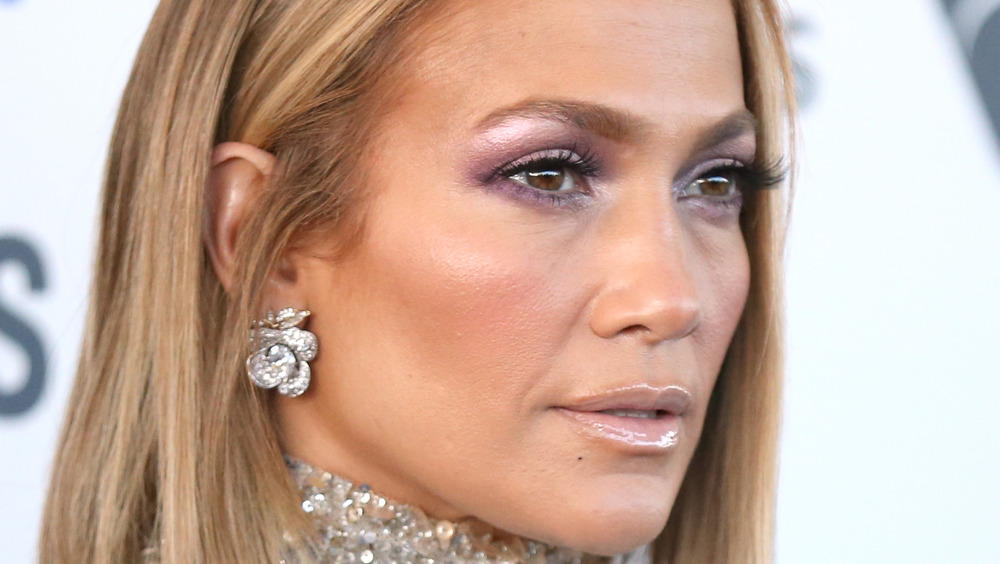 Phillip Faraone/Getty Images
Singer Jennifer Lopez has recently become the target of a phone scam. According to TMZ, law enforcement sources revealed that "at least" 15 false 911 phone calls have been made against Lopez's Los Angeles home. Sources stated that the phone calls complained about noise, fighting, and even a man or women arguing. Sounds pretty believable, right?
Luckily, law enforcement officials discovered that the calls and complaints were fraudulent, per TMZ. In fact, Lopez and her fiance, Alex Rodriguez, were not present at the time of any calls or reported disturbances, sources revealed. The Los Angeles Police Department is investigating the false 911 calls and whoever is found guilty of the false calls may be charged in the process, TMZ reports.
But, why were the calls made in the first place? Well, sources said authorities believe the calls are "politically motivated," due to the timing of these complaints. The fraudulent calls began after Lopez's performance at President Joe Biden's Inauguration almost two months ago, sources said. 
News of these fraudulent phone calls comes days after Page Six revealed the couple's split on Friday, March 12.
The fraudulent calls have nothing to do with Jennifer Lopez and Alex Rodriguez's reported split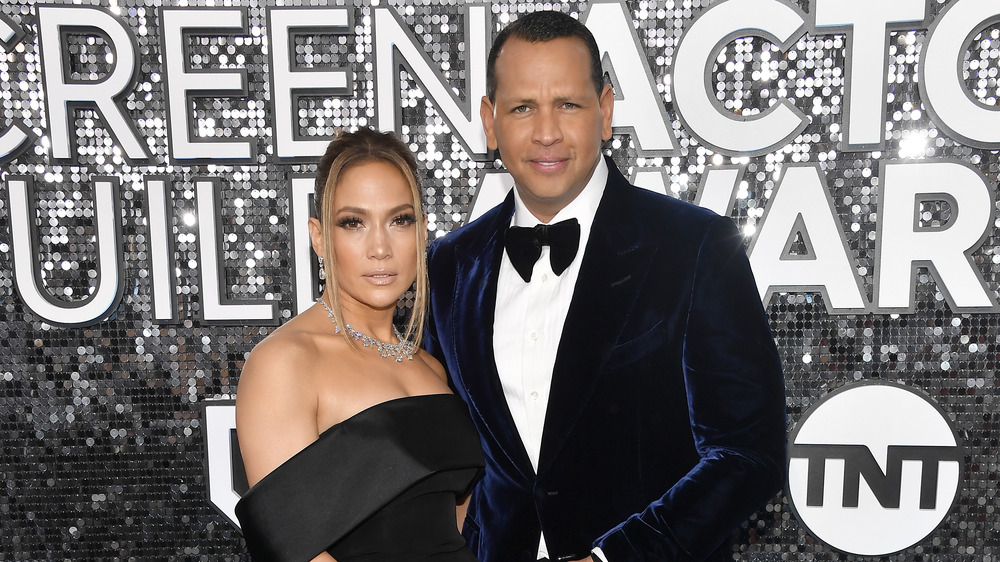 Frazer Harrison/Getty Images
According to TMZ, the fraudulent phone calls are not connected to Lopez and Rodriguez's breakup rumors.
Page Six claimed that the couple broke their engagement late last week. An inside source spoke exclusively to Page Six, stating how the couple are in separate locations. 
Days later, however, the couple released a joint statement about their rumors, stating how the two are still together and are working things out, per People. A source close to the duo revealed to People that they are working through a rough patch. "She is working in the Dominican Republic and he's in Miami so it's tough seeing each other especially with quarantining and COVID, but they want to try to stay together," the source said.
Per People, this "rough patch" comes after rumors of Rodriguez's affair with Southern Charm Star Madison LeCroy last month. But another insider told People that this speculation had "no bearings on the rough patch at all."
While the inner-details and status of Lopez and Rodriguez's relationship are still up in the air, one thing remains clear: The fraudulent calls had nothing to do with their relationship.