The Church Of England Has Something To Say To Meghan Markle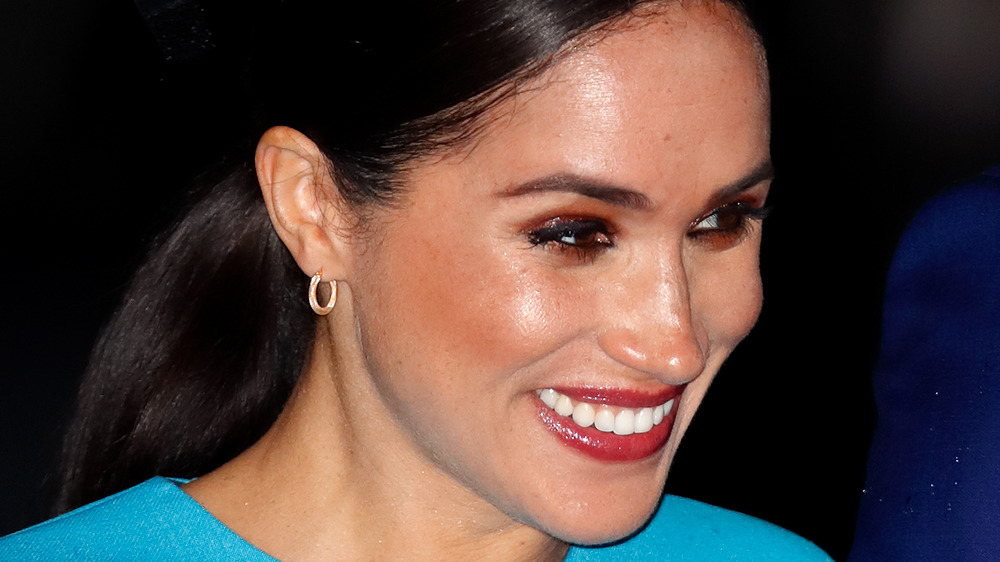 Max Mumby/indigo/Getty Images
Prince Harry and Meghan Markle's claim they secretly tied the knot three days before the 2018 royal wedding has been called into question by members of the Church of England.  
During the pair's bombshell Oprah Winfrey interview, the Duke and Duchess of Sussex revealed they got married in a private ceremony conducted by the Archbishop of Canterbury Justin Welby (via Bustle and The Sun). "You know, three days before our wedding, we got married. No one knows that," Markle told Winfrey, adding, "The vows that we have framed in our room are just the two of us in our backyard with the Archbishop of Canterbury."
This would have been a romantic idea, but Prince Harry and Meghan Markle's claim that they got married in a backyard three days before their actual ceremony has heads turning, because the "wedding" would not have been legally binding. In order for someone to get married in the UK, a ceremony needs to be carried out by a "religious minister," priest or a member of the clergy, and in one of two places: a church, a registry office, or in a venue approved by a local council. The ceremony also needs to be conducted in front of at least two independent witnesses (via UK Government). The Spectator took the additional step of tracking down the special license for Harry and Meghan's wedding, which shows that the ceremony was always meant to take place at St. George's Chapel in Windsor, where it was held in May of 2018.
The law doesn't allow for Meghan and Harry to marry without independent witnesses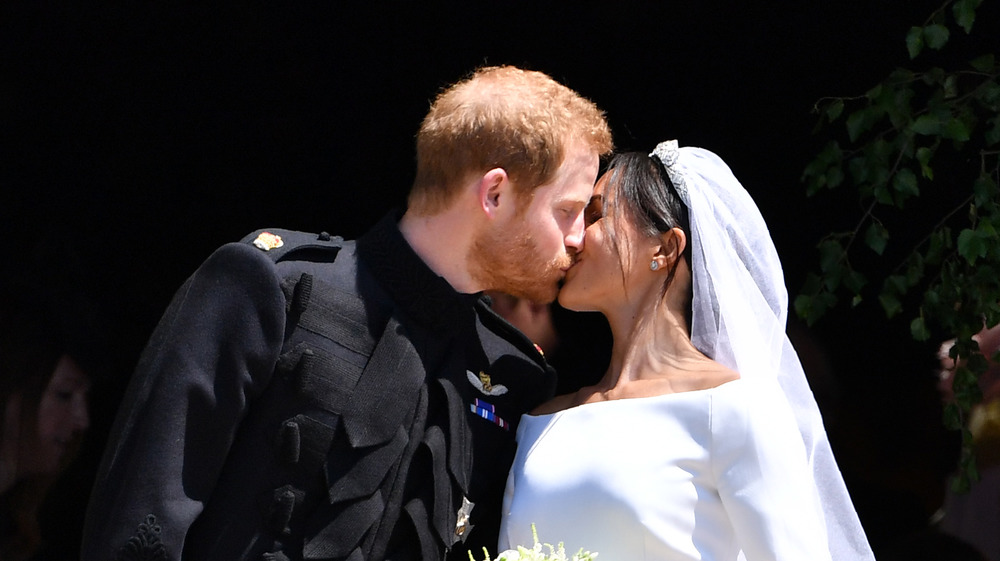 Wpa Pool/Getty Images
Prince Harry and Meghan Markle's claims of a wedding before the globally televised event were also debunked by a vicar, the Rev. Mark Edwards, who had gone to the office of the Archbishop of Canterbury to get some clarification about a private ceremony, because he was at the receiving end of many requests for private ceremonies during the coronavirus lockdown. In a conversation with Chronicle Live, Edwards revealed he was told the Archbishop of Canterbury "had a private conversation with the couple in the garden about the wedding," but also that "no wedding took place until the televised national event."
Chronicle Live says Harry and Meghan's story was questioned by the Church of England's vicars precisely because of the two-witness requirement. Matters were further clarified for Edwards when a member of the Archbishop's staff at Lambeth Palace told him that: "Justin [The Archbishop] does not do private weddings. Meghan is an American, she does not understand." 
The vicar explained that he had done his homework because he felt the need to get some clarity on the Church of England's wedding policy. Edwards had said that it was "in the public interest for the leader of the church to put the record straight [because] It puts us priests in a difficult position on what constitutes a Church of England wedding" (via Honey).
The couple were married in an elaborate ceremony at Windsor Castle on May 19, 2018.
Meghan Markle left Britons raising eyebrows when she said she knew little about the Royals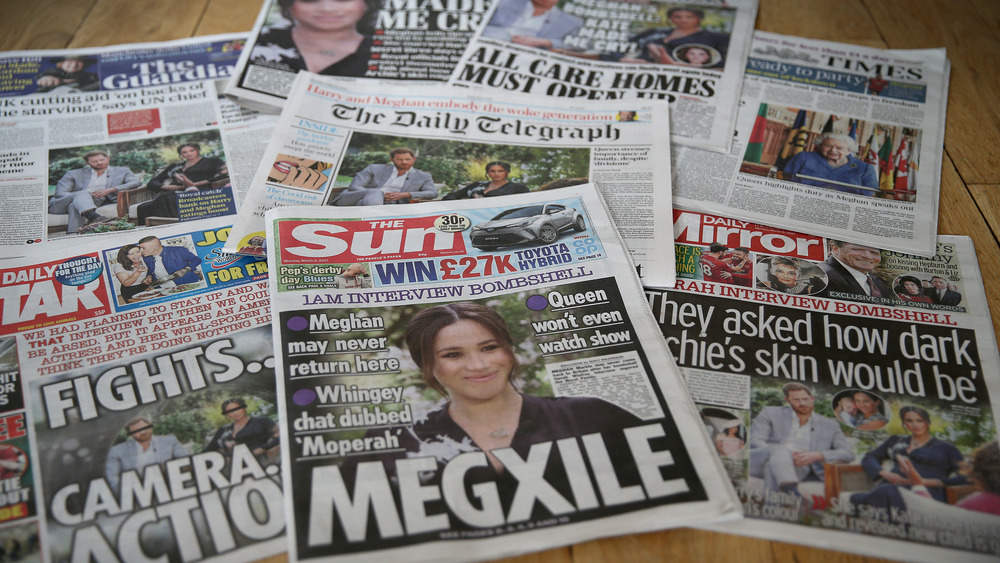 Chris Jackson/Getty Images
Harry and Meghan's claim that they had married three days before the official ceremony is not the only part of the interview that is raising eyebrows. Meghan also left Britons especially confused when she said: "I didn't grow up knowing much about the royal family. It wasn't something that was part of conversation at home. It wasn't something that we followed." She also denied going online to research Prince Harry (via Hello). In response, one British journalist tweeted: "I support you Meghan babes but you definitely googled him." Another viewer said: "Meghan didn't do research about Harry before she met? Could not be me, I would have it all memorised."
As if to question Meghan's claim as well, Hello, which reports extensively on royal families across Europe, pulled out and reported on a 2014 post from Meghan's old blog "The Tig" where she brings up, and then talks about the wedding of Prince William to Kate Middleton. Meghan wrote: "Little girls dream of being princesses. I, for one, was all about She-Ra, Princess of Power. For those of you unfamiliar with the '80s cartoon reference, She-Ra is the twin sister of He-Man, and a sword-wielding royal rebel known for her strength. We're definitely not talking about Cinderella here."
Meghan adds: "Grown women seem to retain this childhood fantasy. Just look at the pomp and circumstance surrounding the royal wedding and endless conversation about Princess Kate."