The One Thing Goodwill Employees Want You To Stop Doing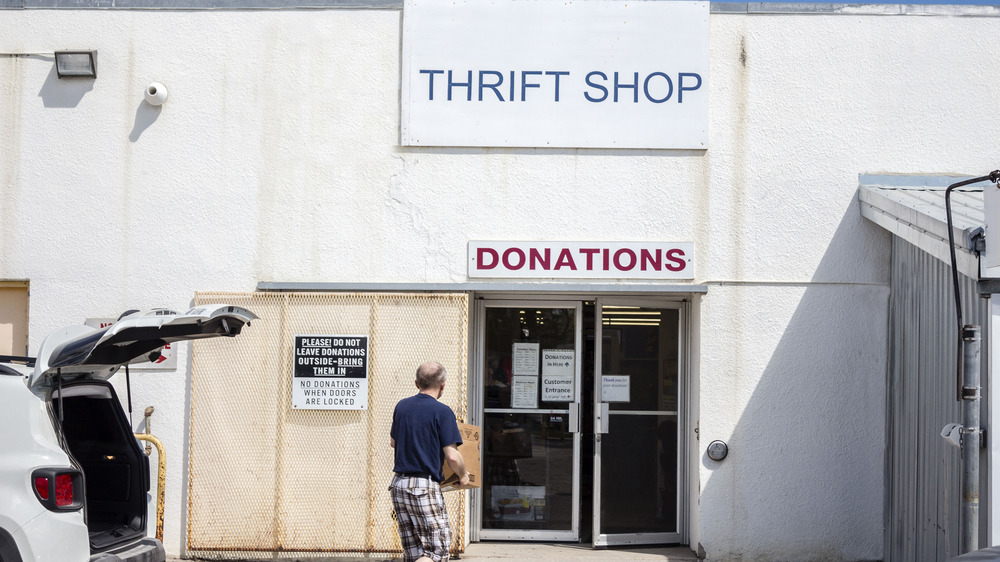 Shutterstock
Whether you're looking to donate gently loved items (or score some new-to-you ones of your own), there's no greater place to shop than Goodwill. The nonprofit organization accepts new and used items, which it then sells. But if you've ever done a pretty big purge of your home, you might want to think twice before packing stuff into a bag, because this is the one thing Goodwill employees want you to stop doing.
Goodwill Industries International (or simply Goodwill to you and me), is a nonprofit that has been around a long, long time. It was founded in 1902, in fact, and the profits generated from the sale of donated items get reinvested into the community (via Country Living). For example, Goodwill focuses on job training, classes for people with various disabilities, and even helps them find employment opportunities via its placement services. There are over 3,300 stores throughout the U.S. — the company's site states that approximately eighty-five percent of households have a Goodwill just five minutes away. So really, there's no excuse not to donate.
But when it comes to what you donate — and, more to the point, how you donate it — well, that's a different story. A former Goodwill employee spilled the beans on what it's really like to work at the store via an AMA on Reddit, and the answers were surprising. The one thing that Goodwill employees would really like you to do is stop donating coffee makers with stuff still inside them, pretty please.
Here's how you should really prep your coffee maker for donation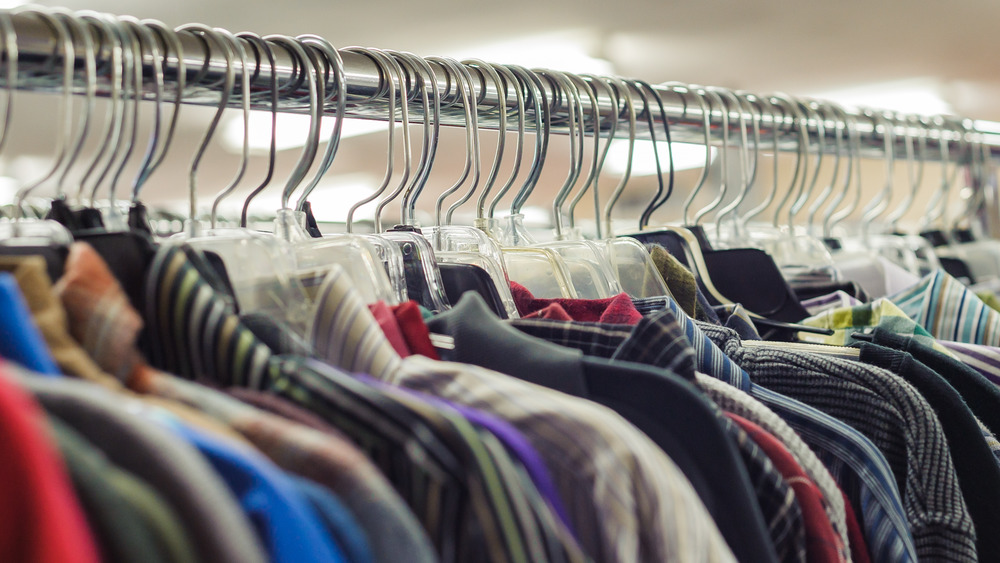 Shutterstock
Here's the original poster's comments:
"Coffee makers used to be frustrating, because donation attendants just threw s*** in totes, and a lot of the coffee makers still had coffee in the filters. The totes would be drenched with water and sometimes coffee would be everywhere" (via PopSugar).
While Goodwill is happy to accept coffee makers, it would probably be best to drain your unit first before donating it. The same goes for removing the coffee filter and the grounds it contains. After all, employees are quickly bagging items, and they're not going to do a full inspection of that Mr. Coffee you just donated. They simply don't have time to do so — a typical Goodwill store will roll out over 2,000 new items onto the sales floor each day (via Goodwill). So imagine, then, with that volume of sellable items, the amount of items that aren't good enough to sell. You can see why your coffee maker might get tossed in with other items — like clothing — and make the entire tote wet, sloppy, and unsellable.
So the next time you're looking to donate some items to charity, make sure to go through each piece properly first and clean it well. That way, your items can make a bigger profit — and a bigger impact on your community.