Todd Chrisley's Net Worth: The Reality Star Is Worth Much Less Than You Think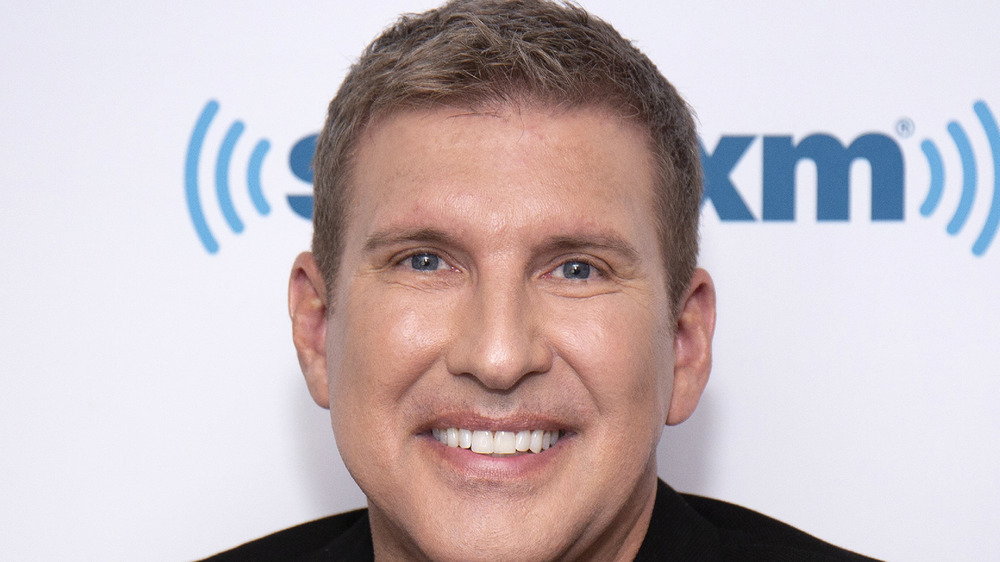 Santiago Felipe/Getty Images
Family patriarch and real estate extraordinaire Todd Chrisley has been delighting audiences since the debut of the USA Network's Chrisley Knows Best back in 2014. Throughout his years on air, fans of the series have become more than familiar with Chrisley's southern charm and flashy spending habits. But does the reality star's net worth align with his expensive taste? 
As The Sun reports, Chrisley's net worth is a lot less than many would anticipate, and despite appearing to live a luxurious lifestyle on television, he is reportedly in $5 million of debt. In the earlier years of his career, the Chrisley Knows Best star enjoyed success as a real estate mogul but lost much of his fortune after becoming wrapped up in multiple bankruptcy cases. 
According to Distractify, Chrisley filed for Chapter 7 bankruptcy two years before appearing in his reality show, citing a whopping $50 million in debts. Discussing the case back in 2014, his attorney, Robert Furr, explained, "He guaranteed a real estate development loan and it failed." adding, "He was on the hook for $30 million. If he hadn't had that happen, he would have been fine, financially."
Chrisley was indicted on federal tax evasion charges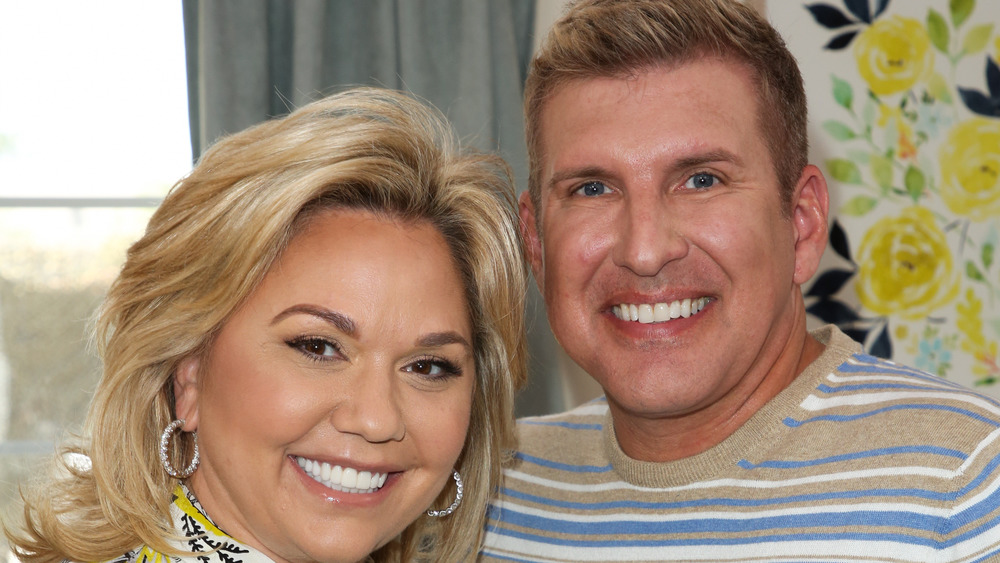 Paul Archuleta/Getty Images
In 2012, Chrisley filed for personal bankruptcy, and the following year, his former investment firm Chrisley Asset Management (CAM) filed for corporate bankruptcy (via The Sun). 
Elsewhere, the reality star and his wife, Julie Chrisley, were indicted on federal tax evasion charges in 2019. Per Cheat Sheet, prosecutors alleged the pair evaded taxes between 2007 and 2012, and had illegally obtained millions of dollars through bank loans. Chrisley publicly addressed the indictments in a statement posted on Instagram back in August 2019. 
In the statement, Chrisley blamed his legal issues on a former "trusted employee" and thanked fans for their support. "We discovered that a trusted employee of ours had been stealing from us big time ... It involved all kinds of really bad stuff like creating phony documents, forging our signatures, and threatening other employees with violence if they said anything." He added, "Not only do we know we've done nothing wrong, but we've got a ton of hard evidence and a bunch of corroborating witnesses that proves it." 
Despite his highly publicized financial and legal issues, Chrisley Knows Best was renewed for an eighth season by the USA network (via Deadline). Discussing the show's renewal in 2019, Chrisley said, "We are getting back to work after this distraction and our show hasn't been cancelled."