Emilio Estevez's Net Worth: The Actor Is Worth More Than You Think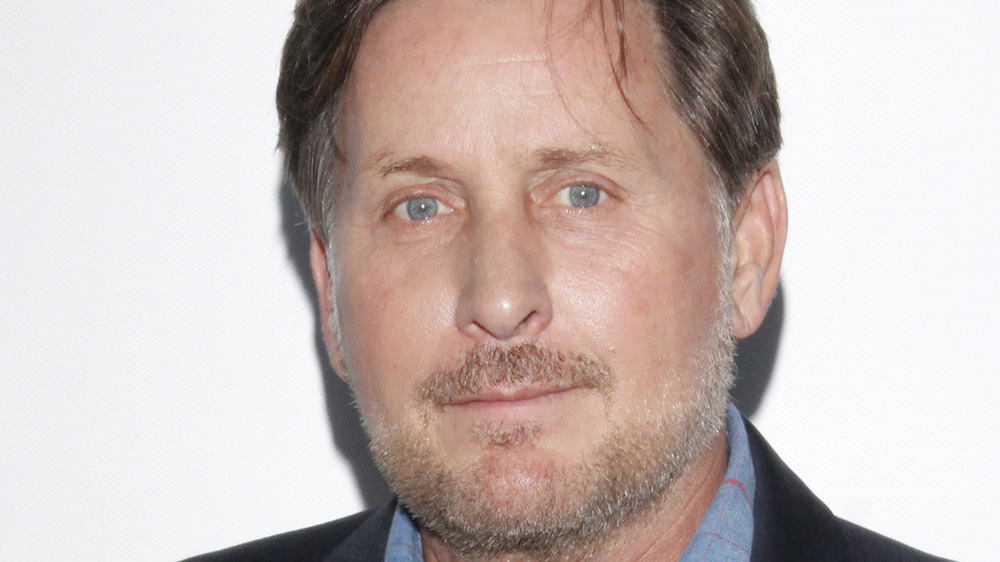 Jeremy Chan/Getty Images
When you think of '80s and '90s pop culture, Emilio Estevez and his iconic film characters are bound to come to mind. The actor, now 58, skyrocketed to fame as a member of The Brat Pack with roles as Andrew Clark in The Breakfast Club, Two-Bit Matthews in The Outsiders, and Kirby Kreger in St. Elmo's Fire (via IMDb). And then in the '90s, he moved on to more adult roles as Jack Colt in Loaded Weapon 1 and perhaps most notably, Coach Gordon Bombay in the Mighty Ducks movie trilogy. The action-packed, yet heartwarming hockey series was a huge success; the first film raking in $50 million at the box office and inspiring the creation of the Mighty Ducks National Hockey League team, per Esquire. Now, Estevez is bringing his career — and the team — full-circle by returning as Coach Bombay in the Disney+ series, Mighty Ducks: Game Changers, out March 26.
While the new spinoff is exciting, if you're an original Mighty Ducks fan, you should be warned that Bombay may seem a bit different this time around. Estevez told Entertainment Weekly that show runners made him more reserved and less in tune with the world outside of the rink. "They put him in his office. He's hiding out, he's eating leftover birthday cakes from kids' parties and leftover pizza. He's completely disengaged from the world, which is very unlike the Bombay that we saw the last time we saw him in D3."
Emilio Estavez's net worth stands up to his famous family members'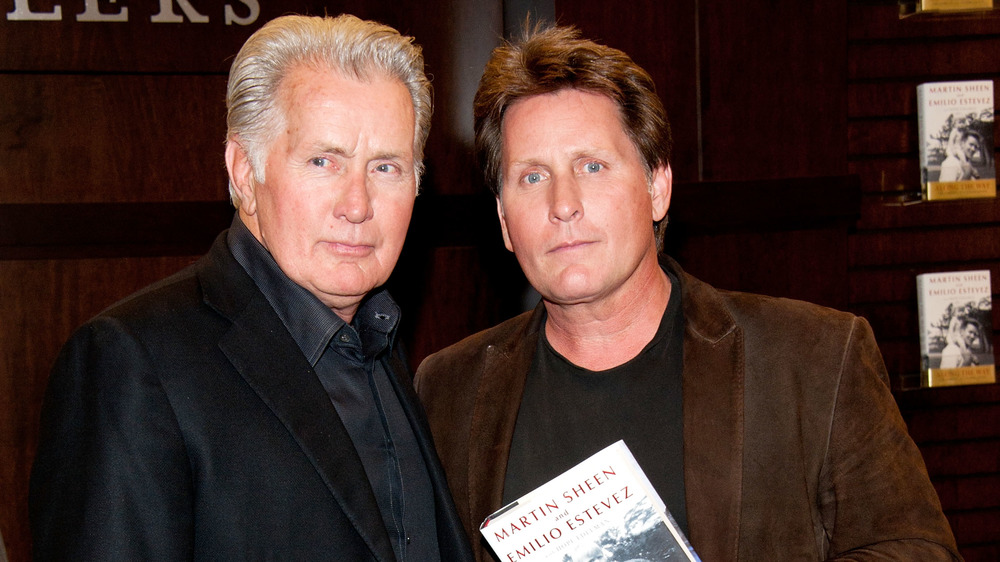 Amanda Edwards/Getty Images
As the son of famed actor Martin Sheen and Janet Sheen (yes, Charlie Sheen is his brother — Sheen is the family stage name), per IMDb, Estevez is no stranger to well... having a lot of money. And although you might not expect his net worth to be comparable with his dad or brother, it's certainly nothing to sneeze at.
If you think about it, all of Estevez's famed roles, especially his recurring one in Mighty Ducks, and his later tenure in directing have contributed to his overall worth, and according to Celebrity Net Worth, it comes to a total of $18 million. Aside from his work, Estevez has also had some real estate success, purchasing a Malibu home for $2.2 million and later selling it for $6.35 million, per The Los Angeles Times. In comparison, his dad is worth $60 million and his brother is worth $10 million after experiencing financial troubles that left him with depleted assets.