There Might Be Another Duggar Wedding Coming Up Soon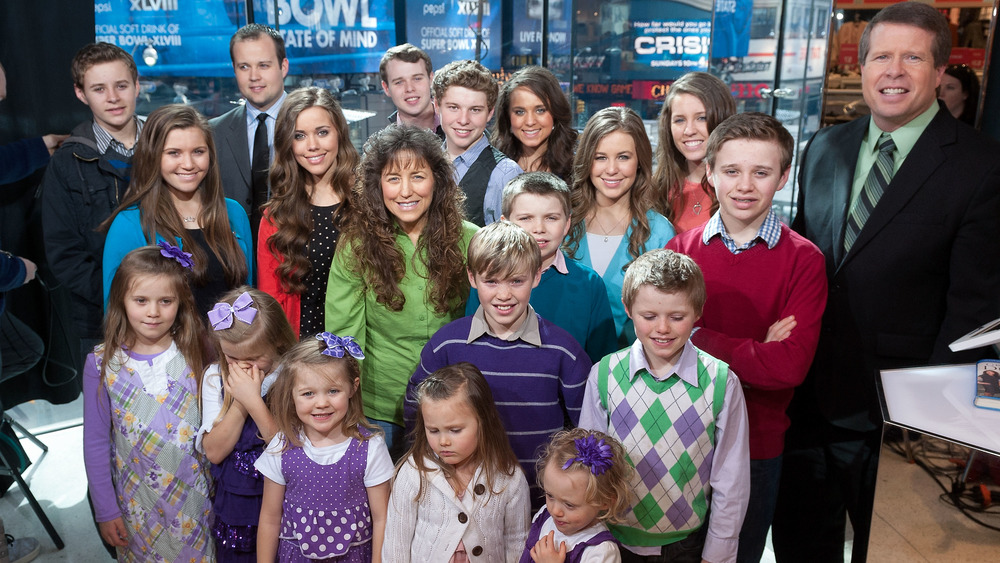 D Dipasupil/Getty Images
Justin Duggar and Claire Spivey tied the knot just a couple of weeks ago, but it looks like there's already another Duggar wedding on the way. While an engagement hasn't been officially announced, YouTube channel Without a Crystal Ball uploaded a copy of a wedding invitation announcing the upcoming nuptials of Jedidiah Duggar and Katey Nakatsu which they claim to have gotten from "a source connected to the Duggars."
The invitation also includes a wedding registry on Zola for the couple, although it's password protected and the password has been hidden on the copy of the invitation uploaded to YouTube. According to the invitation, the livestream of the wedding on April 3 can also be accessed through the link.
Some people are suspicious and think the whole thing is a hoax, though, with some saying that the wording on the invitation doesn't sound like it comes from the Duggar family.
People have been nitpicking the Duggar wedding invite
The invitation reads, "Together with their families, Katelyn Koryn Nakatsu and Jedidiah Robert Duggar invite you to join their wedding via livestream." As one Reddit user pointed out, "almost always Duggar invites say "Mr. and Mrs. Jim Bob Duggar invite you to the wedding of their son/daughter..."
Other people on Reddit said that it's odd that the Duggars are choosing to livestream the wedding, while others think it unlikely that they would choose to hold a wedding the day before Easter. Many are also pointing out that a surprise wedding is unusual for the Duggars, especially as it was never announced that Jedidiah was courting someone — although fans have suspected he's been courting for months.
It's possible though that Katey simply doesn't want the public attention that comes with courting and marrying a Duggar. Jedidiah ran for the Arkansas House of Representatives last year (via Cheat Sheet) and, while he lost, it's also likely that the rumored couple wants to keep tight control of their public image should he decide to run for office again.