Inside Emilio Estevez's Relationship With Charlie Sheen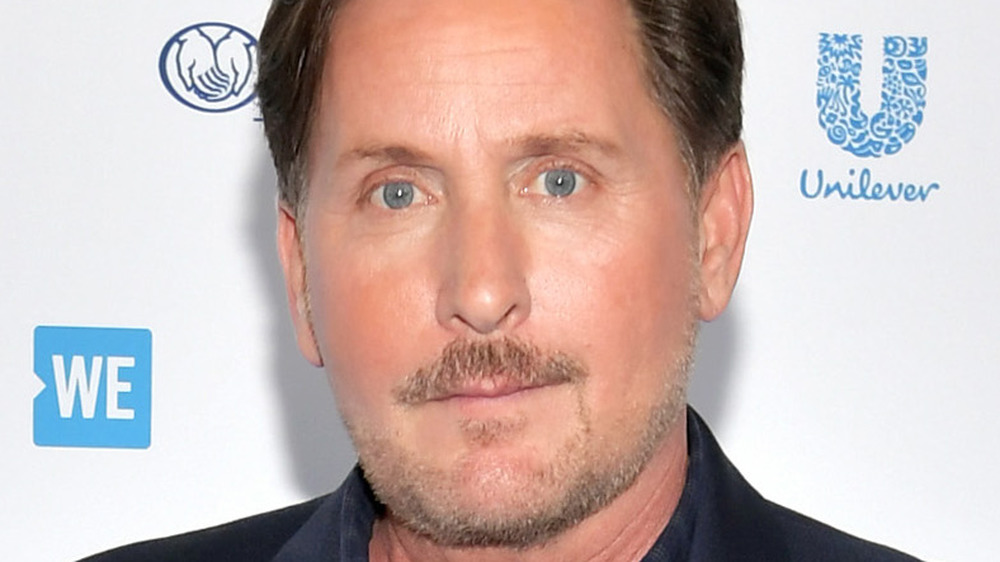 Emma Mcintyre/Getty Images
Emilio Estevez and Charlie Sheen are two of Hollywood's most famous brothers. The pair shares their famous father, Martin Sheen. Together, the trio has suffered through a lot of highs and lows in their relationships. In the 1980s and '90s, Estevez and Sheen were on top of their game. The brothers were both hitting it big in their careers. Estevez starred in huge films such as The Breakfast Club, St. Elmo's Fire, The Outsiders, and The Mighty Ducks (via IMDb). Meanwhile, Sheen scored hits with movies such as Major League, Wall Street, Platoon, and Lucas (via Screen Rant).
Estevez and Sheen appeared to enjoy each other's success and company. They even opted to work together on many projects (via IMDb). The duo starred together in movies such as Young Guns, Men at Work, Rated X, and more. As their stars began to burn brighter, their personal relationship seemed to take a hit. According to ABC News, by the late '80s, the brothers began to form a divide between them.
The brothers faced struggles off screen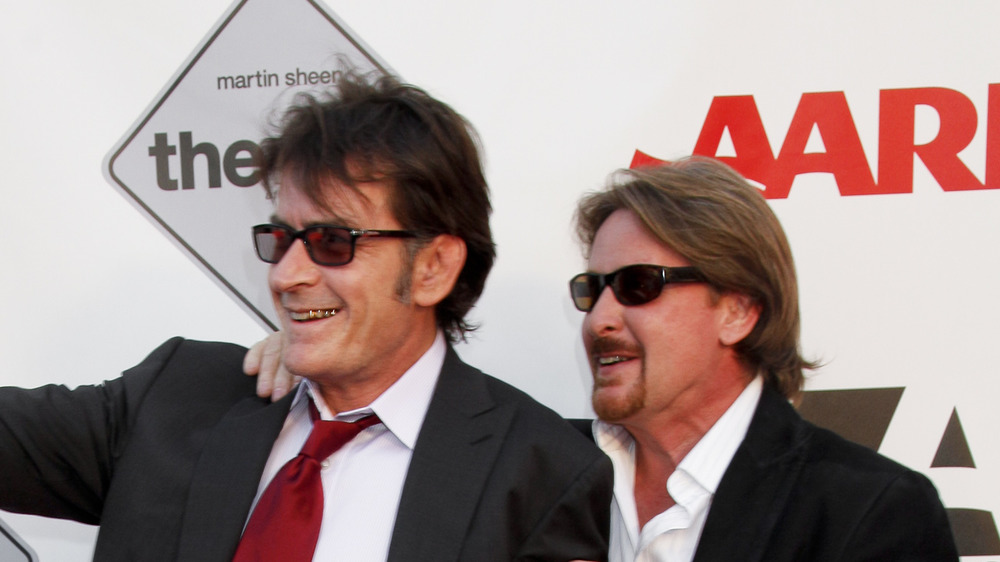 Imeh Akpanudosen/Getty Images
Emilio Estevez and Charlie Sheen both grew up in the spotlight, per Eighties Kids. However, they've since taken much different paths. Sheen has endured very public battles with substance abuse, reports USA Today. He's often made headlines with his controversial behavior, while Estevez has shed his party-boy image (via The Telegraph) and settled into a more quiet lifestyle. During an interview with The Telegraph, Estevez admitted that he's never been able to understand Sheen's issues, especially since they were "raised under the same roof." Estevez says, "We all had the same set of rules. It really gives credence to this theory that [substance abuse] is genetic, and that sometimes it skips either a generation or siblings."
Estevez confesses that he wants all the best for Sheen. However, his past mistakes appear to be a barrier between the brothers and deter Sheen from taking his advice. "All I can do for Charlie, and I can't live his life for him, is to try to be an example. But, really, I was a pretty poor one. As a kid, I was smart enough to be surreptitious about all my misbehavior, or at least stealthy. But it means that my opinions carry little weight with Charlie," the actor claims.
Emilio Estevez is still pulling for Charlie Sheen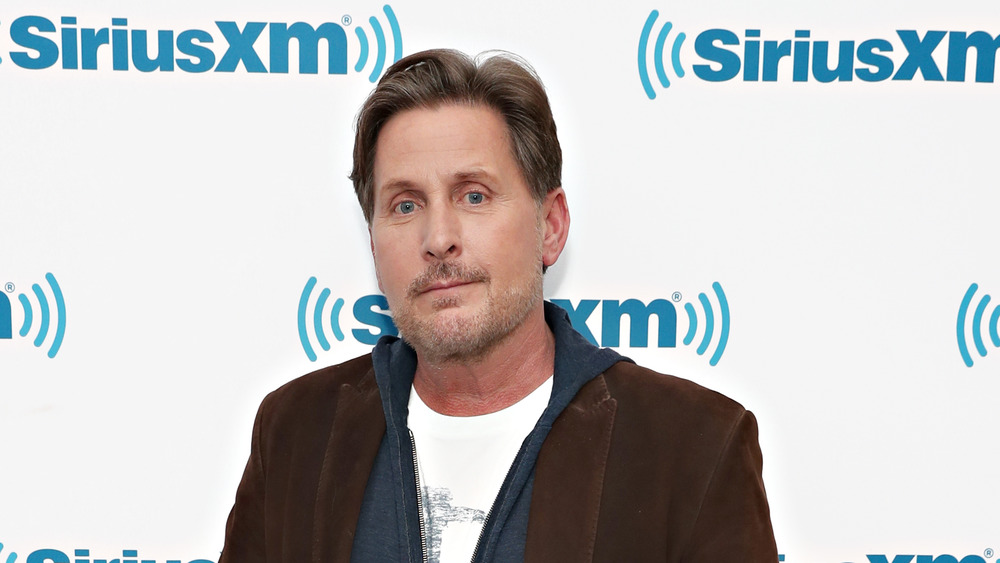 Cindy Ord/Getty Images
According to Fox News, Charlie Sheen announced that he was HIV-positive in November 2015, according to PBS. Since that time, his public image has been less chaotic. Sheen is said to be sober now (via USA Today), and Emilio Estevez hasn't been shy about speaking out about his brother's accomplishments. "He's great, amazing. I mean, he's very public about where he's at right now and we're just proud of him," Estevez told People Magazine. When asked if he would ever work with Sheen again, Estevez surprisingly got very animated about the thought and hinted that it was a definite possibility. He even teased that they could star in a brand new project together very soon. "Not enough to talk about right now, but we're close," he said when asked about the plan.
During the interview, Estevez also praised his brother for continuing to work after being photographed for the cover of a magazine. "It's good work if you can get it," he joked. While things haven't been easy for Estevez and Sheen, it appears that they've never given up on each other as a family.