Here's Where You Know Pretty Woman's Elizabeth Stuckey From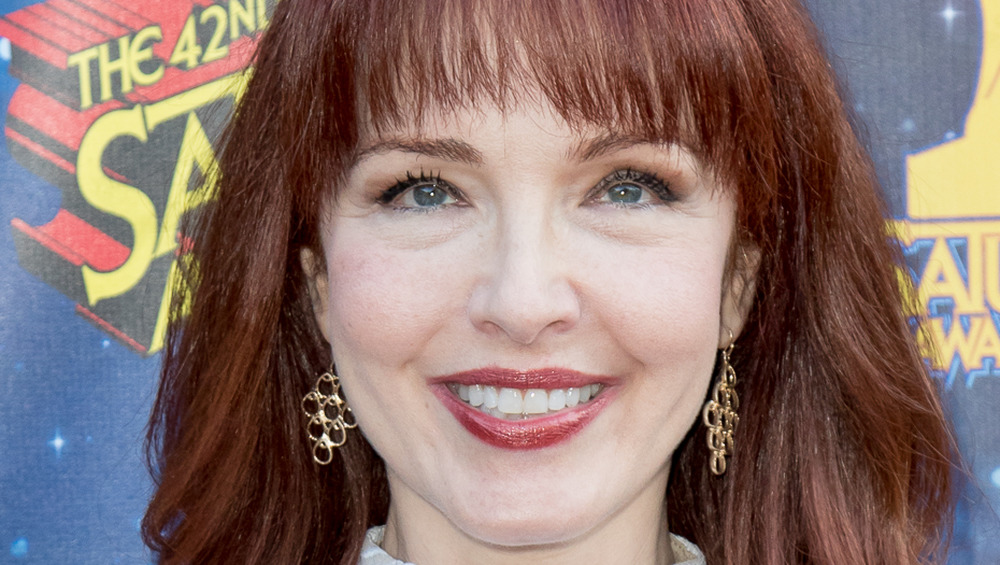 Michael Boardman/Getty Images
Decades after Pretty Woman was released in 1990, the romantic comedy still remains beloved. While the film's star, Julia Roberts, needs no introduction, fans may wonder why another actress, Amy Yasbeck, looks so familiar.
Amy Yasbeck played Elizabeth Stuckey in the film and, while she may not be a household name, she's still a bona fide star with dozens of credits on IMDb. Per Rotten Tomatoes, the actress got her start in show business as a little girl when she modeled for the Easy-Bake Oven's packaging. From there, she landed roles in shows and films like Dallas, Days of Our Lives, Splash, Too, Magnum, P.I., Trenchcoat in Paradise, and Little White Lies. By the time she appeared in Pretty Woman, Yasbeck already had over a dozen credits under her belt, but even bigger things were in store for her.
Following her role in Pretty Woman, Yasbeck appeared in quite a few other things you may recognize her from.
Amy Yasbeck hasn't acted in a few years
Among Yasbeck's post-Pretty Woman credits are roles in Problem Child, Murder, She Wrote, The Cosby Show, Designing Women, Matlock, Quantum Leap, and Street Justice. One of her best known roles, though, is that of Marian in the 1993 comedy Robin Hood: Men in Tights. Yasbeck also starred as Peggy Brandt in 1994's The Mask and as Casey Chapel Davenport on the TV series Wings from 1994 to 1997.
Yasbeck hasn't appeared in anything since a 2016 episode of Pretty Little Liars, but she still stays busy, notably through the John Ritter Foundation for Aortic Health which she founded after her husband, fellow actor John Ritter, died in 2003 from an aortic dissection.
"There are a lot of ways of keeping John's memory and spirit alive," she told Yahoo in 2020. "My job is to keep people's aortas alive." Sure enough, Yasbeck's Instagram bio reads "That red-haired Lady who can't stop talking to you about your Aorta."