Wheel Of Fortune's Vanna White Is Unrecognizable In This Price Is Right Moment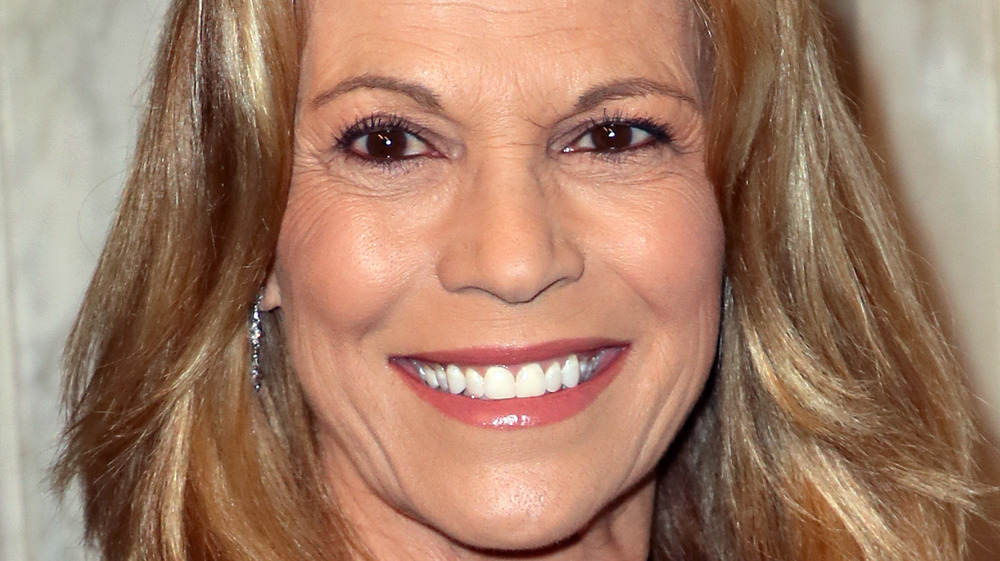 David Livingston/Getty Images
There's an unexpected crossover episode from the wildly popular and long-lived shows The Price is Right and Wheel of Fortune. In 1980, two years before she started at Wheel of Fortune, Vanna White was in the first round of contestants called to "Come on down!" (via Yahoo! Entertainment).
At 23-years-old, she bounded down the aisle excitedly, wearing a shirt that read "Get Serious." That got some comments from the crew backstage and a mention from host Bob Barker, who started the show by speaking to White: "Backstage they have monitors, that the fellows on the crew can watch what's going on out here, just like the monitors here. They're just like television sets. When Vanna was invited to come on down, one of 'em read her T-shirt where it says 'Get Serious.' And he said, 'I am, I am.' I thought you'd like to know that" (via YouTube).
Bob Barker didn't forget Vanna White's Price is Right appearance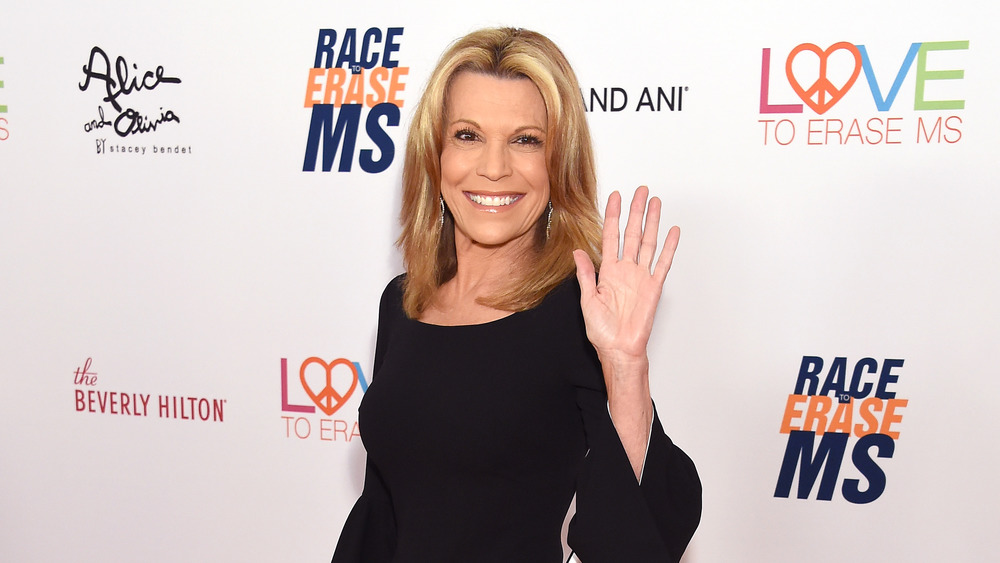 Gregg Deguire/Getty Images
Barker was asked about White's appearance on the show in an interview with the Television Academy Foundation, and did still remember her T-shirt, though he told the story a bit differently than he did back when it happened, saying that, after seeing her on the monitors, "This one guy looked up and said, 'Man, look at that gal! I'm gettin' serious!'" Barker also cheekily asked, "Whatever became of her?"
While White was one of the first contestants called, she never made it off contestants' row. Barker seemed a little unimpressed with White's performance, telling her that she might bid better if she stopped looking at herself in the monitors (via YouTube). White has an explanation for that, "I wasn't looking at myself in the monitor! I was looking at my friend to get an answer from her!" (via Yahoo! Entertainment).
White's appearance wasn't the most memorable moment for Barker though. He told the Television Academy Foundation the story of a young woman who jumped up and down so enthusiastically while wearing a tube top that she accidentally exposed herself.