The Foolproof Way To Dry And Preserve Your Flowers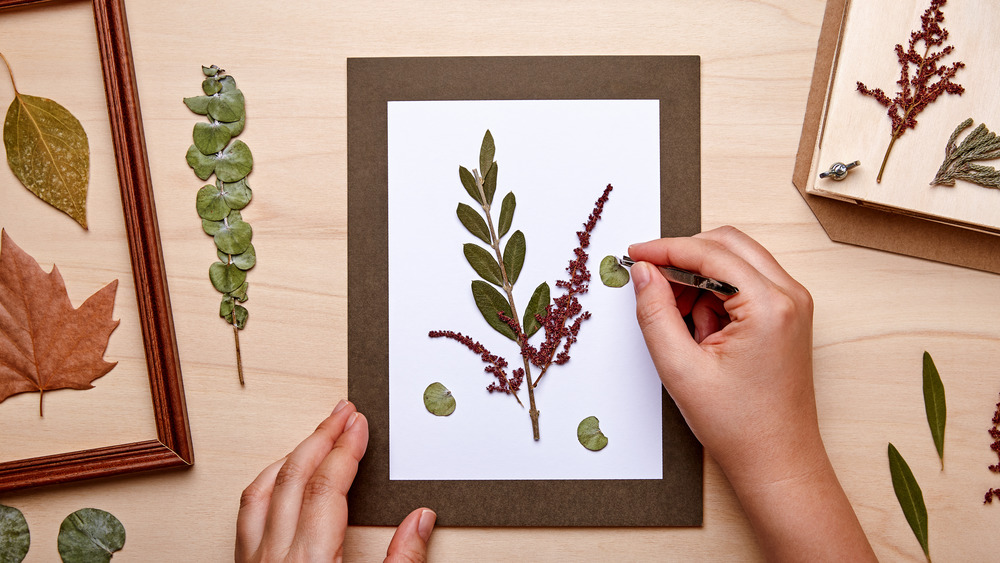 Shutterstock
Flowers come alongside most of the big moments in life, from graduations to weddings and everything in between. It makes sense that you may find yourself attached to your blossoms after the event is over. Luckily, preserving your bouquet is much easier than you think, and you can keep a memory of your special day for years to come.
To dry your blossoms, you can employ a variety of different techniques. Starting with the most common method, air drying is an easy, if time-intensive, way to preserve your flowers. According to FTD, you can start by removing any leaves from the stems and then tying them together with a string. From here, you can attach them to a stick, a rod or anything that's hanging in your house. Letting them dry upside down, the process takes about three to four weeks. The outlet notes that you should ensure that you hang the flowers in a cool, dimly-lit area for optimal drying results. Once they're completely dry, finish off your bouquet with a round of hairspray to ensure their longevity. However, it's important that your stems never stand in direct sunlight at any point — this makes their colors fade, no matter what stage they're in.
If three weeks seems like much too long, you can also dry your flowers in the microwave. Obviously less organic, this method requires silica sand, a bowl, and some water.
You can press your flowers in the microwave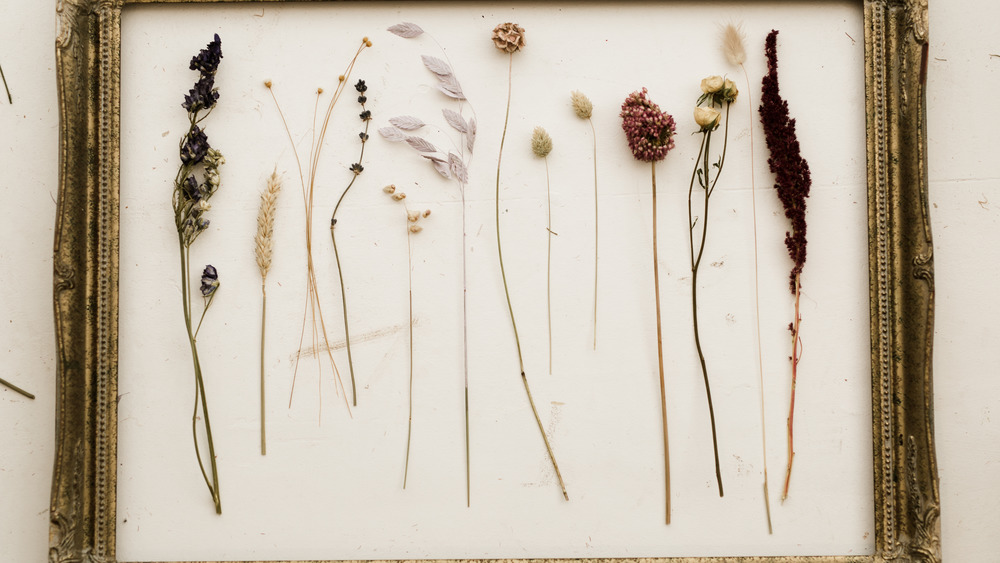 Shutterstock
Once you've accumulated all of your materials, start with the same first step — removing the leaves off of your flowers. FTD recommends beginning by adding a layer of silica sand to the bottom of a microwave-safe bowl, then adding your flower and covering it fully by pouring more sand on top. Place a mug full of water next to your bowl and heat for thirty seconds in intervals. This may take between two to three minutes to fully dry out your blossom, and, once it's finished, you should leave it in the sand for at least 24 hours, the outlet notes.
Of course, you can always opt for the old-fashioned method of pressing. Reader's Digest explains that this technique starts with a heavy book, some parchment paper, and your flowers. Simply grab your heavy book and find a page to line with parchment paper. Arrange your stems in a pattern that you like — ensuring that no pieces of your flowers touch one another — and simply close the book. Come back in a week or so and check to see your new art! You can frame these pieces, or make bookmarks or cards as well.
Whether you're using the technique as a rainy day art project or monthly activity, preserving flowers can leave you with gorgeous accent pieces that you can use for years to come.