The Best Haircuts For Those With A Heart-Shaped Face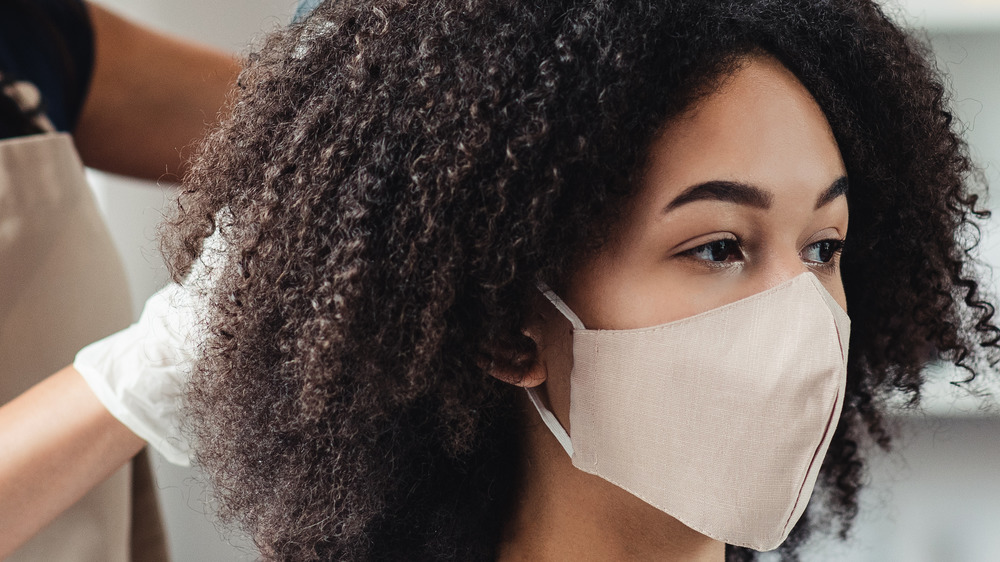 Shutterstock
Knowing how to accentuate your natural features is a must-how when playing with different haircuts and hairstyles. The best beauty tips only work if we know how to apply them correctly. That means knowing your face shape and its dos and don'ts.
For heart-shaped faces, you'll want to wear a hairstyle that highlights your slender jawline, cheekbones, and forehead. So, which haircuts do this job? Per Today, long-swept bangs are the go-to for accentuating cheekbones on heart-shaped faces. Think Ruby Rose's iconic pixie cut at the iHeartRadio's KIIS FM Wango Tango (via StyleBistro).
And, if you're not into short hair or bangs, Byrdie recommends the lob, a.k.a. a long bob. Celebrity stylist, Jennifer Matos, told Byride that lobs are best for heart-shaped faces, and that she recommends keeping the length on the longer side, hitting the collarbones, because shorter lengths can make your face look boxy.
Per Byrdie, stylist Joseph Maine also recommended styling the bob with a middle part, suggesting to "part it in the middle with the hair blown forward. This closes in some of the widths while highlighting the jawline."
Long layers are good for heart-shaped faces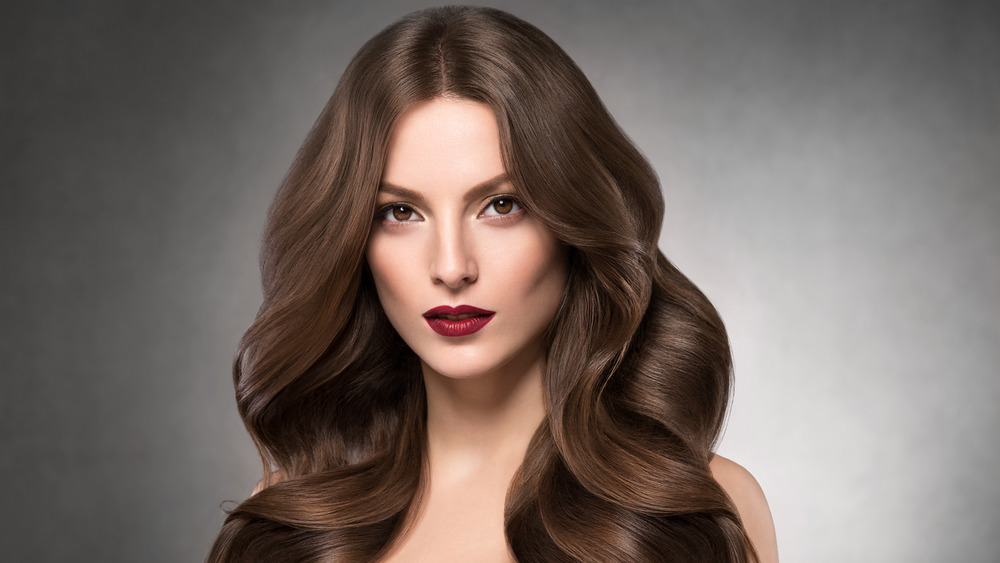 Shutterstock
Not everyone is into bangs or the lob, which is okay! So, another option to try is long layers. Per Allure, Eva Longoria's long layers are a good example of how heart-shaped faces look with long layers. The outlet reported that her signature long-layer style framed her face and highlighted her face features.
If you're not into Longoria's long layers, Byrdie recommends recreating Reese Witherspoon's iconic long, layered look. This cut, the outlet says, is the go-to haircut for heart-shaped faces because it will not only frame your face, but also doesn't require a huge change like a pixie or lob. Additionally, Xavier Velasquez, a stylist at the Serge Normant at John Frieda Salon, told Byrdie that "long, wavy layers elongate and add fullness around the jawline."
However, Allure also cautions that long layers work best for fine to medium hair. That doesn't mean thicker-haired gals can't wear this look. You'd just have to ask your stylist to reduce bulkiness by using blending shears, per Allure.
Whatever style you choose, always remember the main objective: Highlighting your natural features. Your slender jawline, high cheekbones, and forehead are attractive, so why not flaunt them? After all, as they say, natural beauty is the best beauty.