Moderna Has Great News For Parents Concerned About COVID-19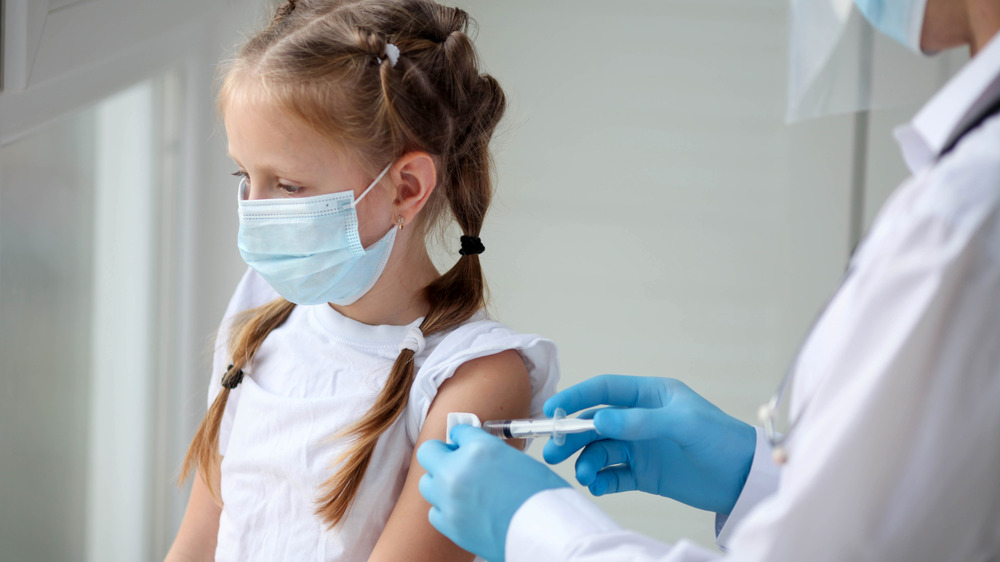 Shutterstock
As many states move to offer the COVID-19 vaccine to adults over age 18 by May 1, parents are still left wondering when their kids might get immunized (via Yahoo!). But now Moderna, one of the vaccine's makers, is announcing comforting news for concerned families as they begin testing on children, and even babies as young as six months of age (via Good Morning America).
As NPR reports, the first shots have already been administered to kids, with another injection to be given 28 days later. The vaccinated children will be compared to a group given placebos to monitor the safety and effectiveness of the drugs. The outlet notes as many as 6,750 kids across the country and in Canada will ultimately take part in the study.
According to Dr. Jacqueline Miller, a pediatrician and Moderna's therapeutic area head for infectious diseases, who talked to GMA, part of the study will also determine the correct dose of the vaccine to administer to kids between the ages of six months and 12 years. "Children often need lower doses of vaccines than adults and we want to make sure we find the best dose that increases their immunity," she noted.
What to expect from the vaccine for kids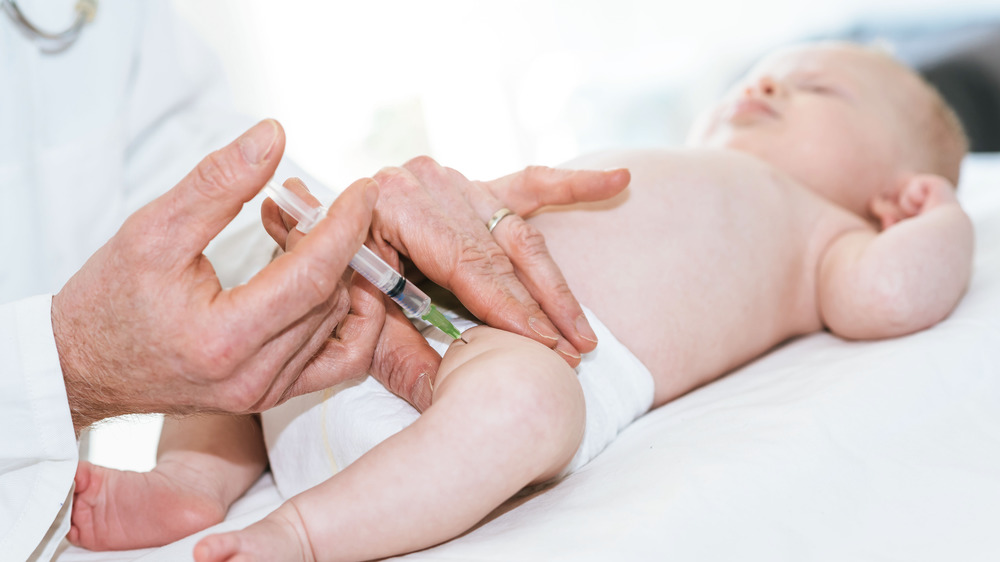 Shutterstock
The New York Times reports a separate study is testing the COVID-19 vaccine for kids ages 12 to 17, with results expected as early as this summer. Meanwhile, the outlet also notes that side effects from the shots can be more pronounced in younger people, with possibilities ranging from sore arms, to fever.
The kids involved in the new Moderna study will be monitored for side effects, and they will also followed for a year to see how the vaccine impacts them, and what level of protection against the virus it provides.
As far as a timeline, kids in the general population may not actually get immunized until the end of this year, or early next year according to Parents, with Christine Turley, M.D., Pediatrics Specialist, telling the outlet, "We want to make sure there aren't hidden risks for children."