The Best Jewelry Color For Your Skin Tone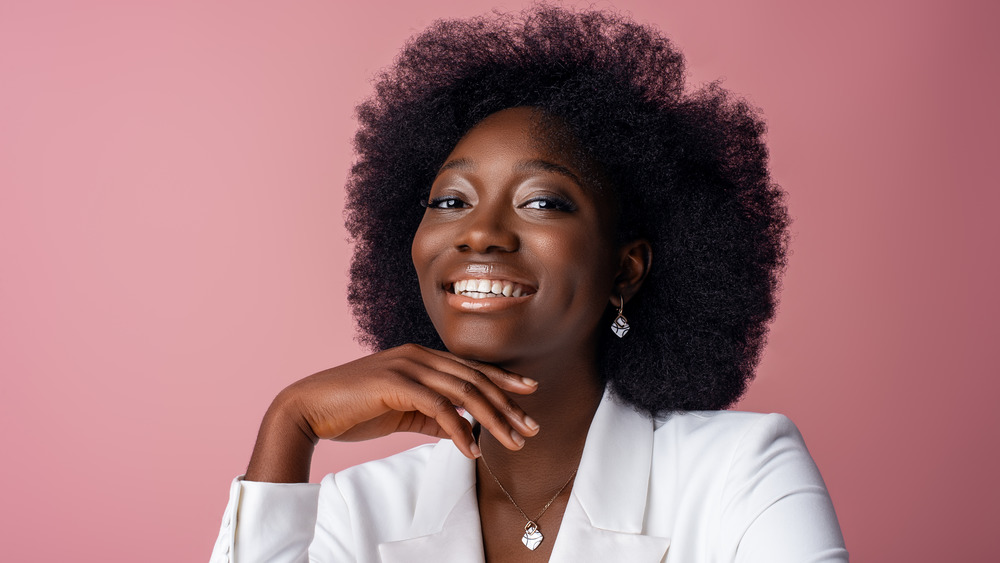 Shutterstock
You've just found a gorgeous, trendy piece of jewelry on sale. You're ready to buy it. Then you realize you have to choose: Silver, gold, or rose gold?
In the world of online shopping, it's difficult to make this decision when you can't try on jewelry and check yourself out in the mirror. Fortunately, there's an easy fix if you want to know which color will look best on your skin tone: Match your jewelry to your undertone.
What is an undertone? Paula's Choice Skincare states that your undertone is the color just beneath the surface of your skin that affects your overall hue.
As explained by Tiffany Torrence, a licensed aesthetician and makeup artist reporting for Essence, "Skin tone and undertone are not the same thing. Skin tone can change over time for a variety of reasons, but undertones remain constant (yes, even when you tan)."
You can therefore have the same skin tone as one of your besties but a completely different undertone. In other words, this debunks the myth that fair-skinned people can't have warm tones and dark-skinned people can't have cool tones.
How to determine your undertone and pick the right color jewelry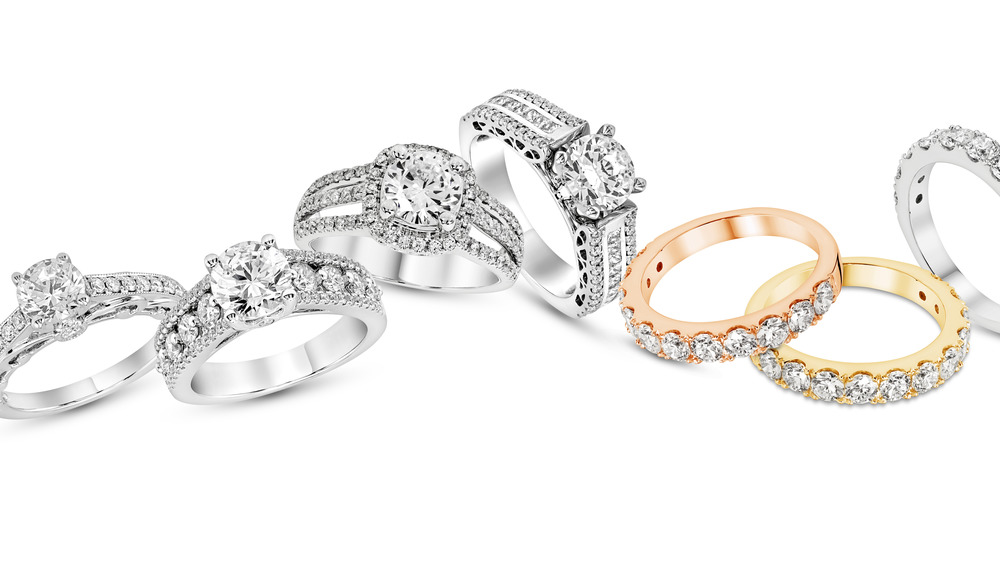 Shutterstock
The jewelry world recognizes three different undertone colors: Warm, cool, and neutral. Determining which one you have is easier than you may think.
According to jeweler, Atelier LAF, you have warm undertones if the veins on your wrist are tinged green or if the base of your skin is yellow or gold. Yellow gold and rose gold complement warm undertones beautifully.
In contrast, you have cool undertones if the veins on your wrist are blue or you can spot blue, pink, or red hues in your skin. Silver, white gold, and white metals do an excellent job of illuminating cool undertones. As an added bonus, purple, pink, red, and dark blue stones are stunning on cool skin tones.
Finally, you have neutral undertones if you can see both warm and cool hues beneath the surface of your skin. You also have neutral undertones if those hues are the same color as your actual skin. You get the best of both worlds in this category, as any color metal will look lovely on your skin, per Le Vive Jewelry.
Still in doubt? Experts at Wixon Jewelers say to choose diamonds. These sparklers look extravagant on any skin tone. At the end of the day, the final decision is up to you. If you wear what you want and take good care of your jewelry no matter the color, confidence will follow.