William Is Very Protective Over Kate, According To A Royal Expert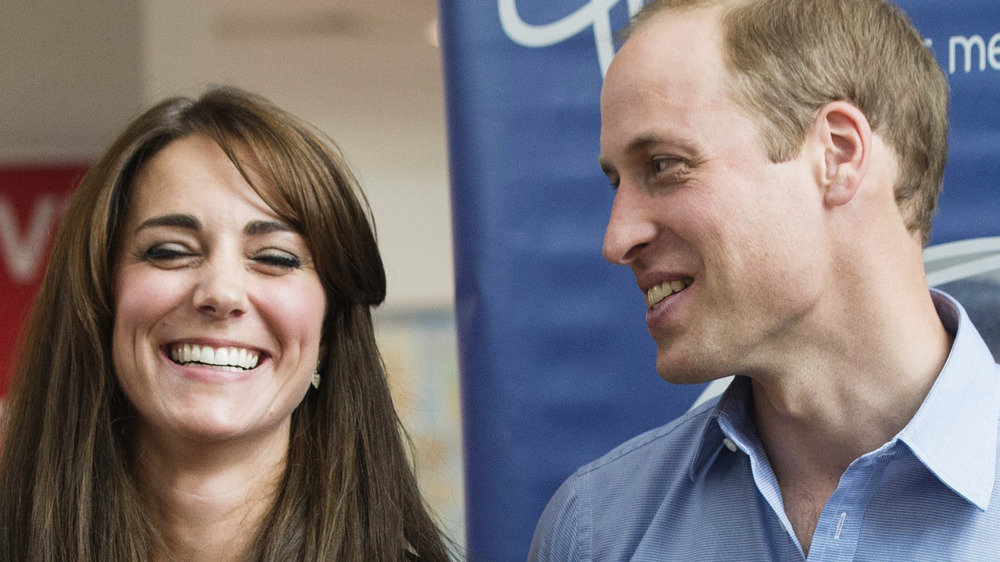 Wpa Pool/Getty Images
Prince William is a rock for his wife Kate Middleton during tough times. The couple has been through a lot together (via Town & Country). However, nothing seems to be as shocking that the bad blood the pair are rumored to have with William's brother, Prince Harry, and his wife, Meghan Markle. In the days since Harry and Meghan's tell-all interview with Oprah Winfrey, the media has turned its attention to the royal family more than usual. 
During the interview, Oprah asked Meghan about an alleged incident where she made Middleton cry while they were in disagreement over the bridesmaid dresses for Meghan and Harry's wedding. However, Meghan says that it was Kate who had her in tears during the conversation. "And I don't say that to be disparaging to anyone, because it was a really hard week of the wedding, and she was upset about something, but she owned it, and she apologized and she brought me flowers and a note apologizing," Meghan told Oprah (via People Magazine). Comments like those have reportedly made William unhappy and feeling extra protective of his wife.
Prince William wants to protect his wife from negative media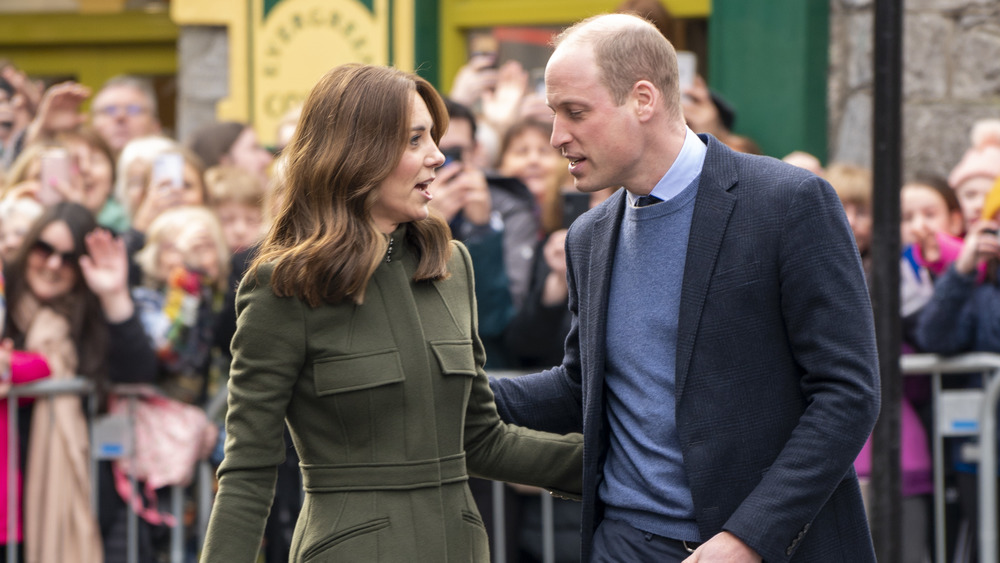 Wpa Pool/Getty Images
Prince William and Kate Middleton are famous for their calm public demeanors. However, William is said to lose his cool when it comes to someone speaking negatively about his wife. People Magazine spoke with respected biographer Penny Junor about the situation. Junor admitted that it's hard for William to listen to criticism about Middleton and that Meghan Markle's comments during her interview with Oprah weren't taken lightly. "William is very protective of Kate and can get very angry. For Meghan to name Kate in a negative light is worse than being attacked himself," Junor told the outlet.
Of course, William's protective nature is nothing new. Body language expert Judi James told The Daily Mail that the evidence is seen in the way William carries himself around his wife and children. In the family's 2020 Christmas card his body language is seen as strong while he looks like the protector of the family. "William leans his head in towards his wife here in a small lowering gesture of deference and affection that also suggests strong respect for the strength of his family unit. His smile involves a tightening of the muscles of the top lip and a small puckering of the brows at the bridge of the nose, both of which suggest a desire to also look very manly and protective of his family," James stated (via The Mirror).
William's protective ways began while he and Kate were dating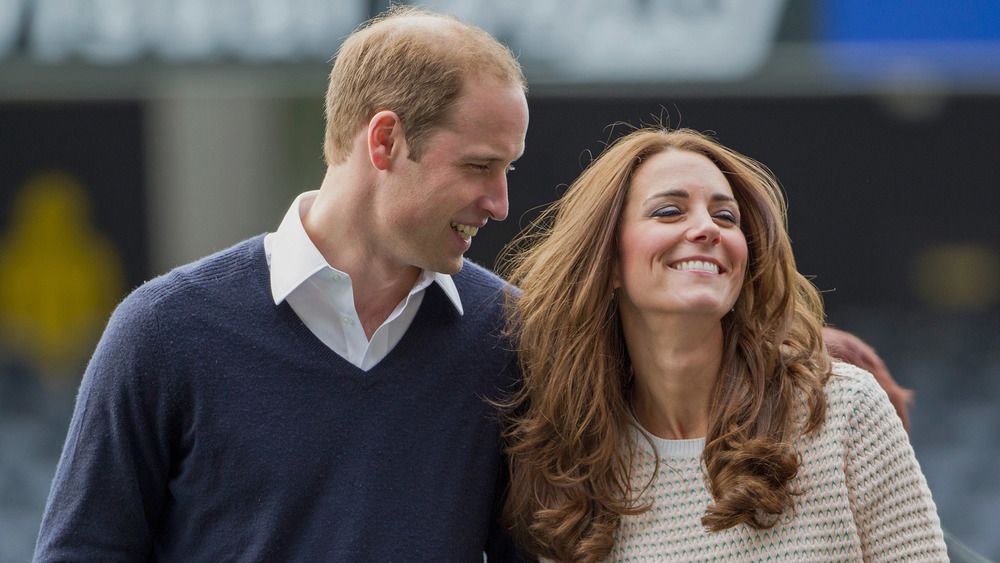 Pool/Getty Images
According to Marie Claire, Prince William was protective over Kate Middleton well before she was his wife. After the couple began dating, William became worried about her well-being. The media was hounding Kate, and he offered up a solution. "William was aware of the situation and anxious about it. He had seen firsthand how his mother had been harassed by the paparazzi and was determined that Kate not be subjected to the same treatment," royal biographer Kate Nicholl wrote in her book, Kate: The Future Queen. William's worry for Middleton's safety led him to set up a special telephone hotline specifically for his then-girlfriend. 
At any time, Middleton could call the number and be directly connected to Paddy Harverson, Prince Charles' head of press. While William may be held to the high standard of a future king, Insider reports that it's not lost on fans that he's also a loving husband and father with a family to consider.