Who Is Married At First Sight's Booka Nile?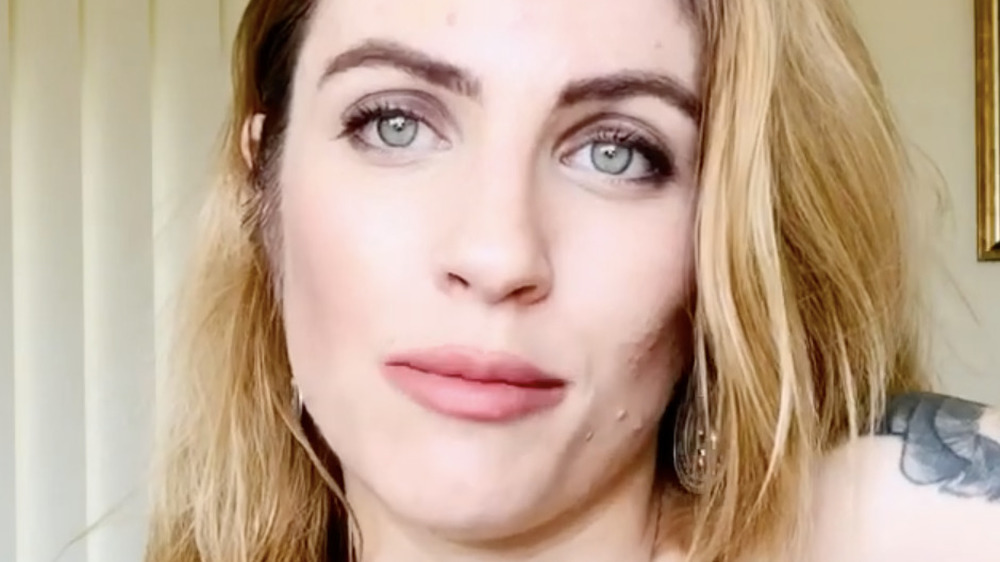 YouTube/Booka Nile
The latest season of Married at First Sight: Australia has brought all sorts of surprises, not the least of which is the participation of an already-famous cast member: Booka Nile. Before becoming a reality TV star on MAFS, Nile was known for singing and playing the keyboard in the popular Australian metalcore band Make Them Suffer. 
The band dates back to 2008, but Nile only joined in 2017, performing on the albums World's Apart and How to Survive a Funeral (via Loudwire). As part of a band that usually tours worldwide for several months per year, the pandemic brought an abrupt halt to Nile's nomadic lifestyle and allowed her to pursue love for the first time in years. "I was kind of concerned. Would there be a guy out there who would be comfortable I guess going, 'Bye, honey you're just off to tour like Europe with 30 dudes?'" Nile said in an interview with 9 Now. "I think that there are guys who are comfortable with it, who are very relaxed and trusting, but I guess I haven't met that person yet."
Nile tied the knot with electrician and psychology student Brett Helling. So far in the season, the couple seems obsessed with their relationship, posting almost daily photos of themselves on Instagram. And a photo of the couple posted on Clothing The Gap's Instagram seems to suggest that they stayed together after the show (via New Idea).
Booka Nila was banned from Tinder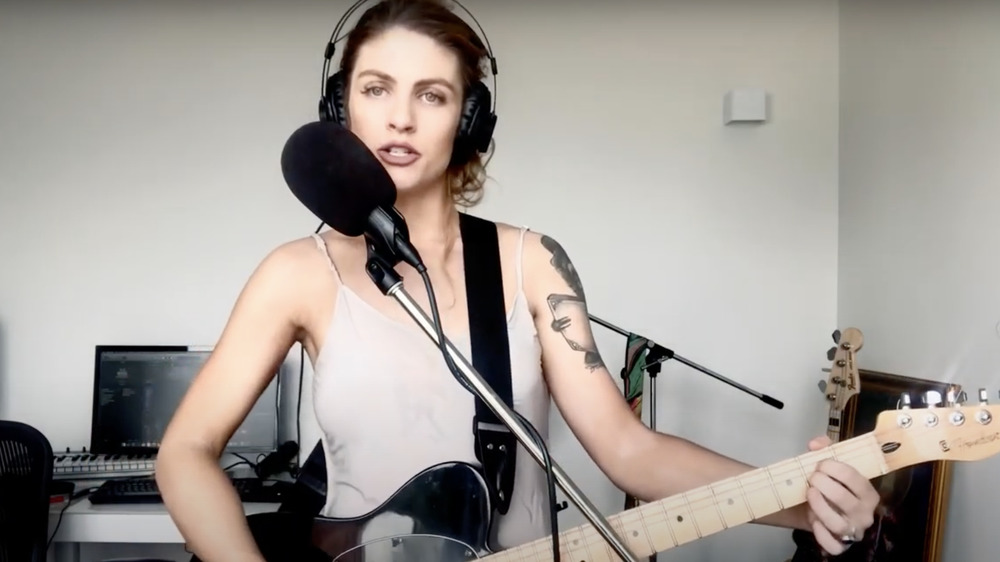 YouTube/Booka Nile
The Make Them Suffer fandom has been following and supporting Nile throughout the whole Married At First Sight experience. "As part of an ongoing joke, I would say, 'I'm going to date your dad!' on stage," Nile told the Australian outlet New Idea. "Fans just started wearing shirts to the shows, saying 'Date my dad' and 'Number one stepmum.'" While the band's fans were onboard with Nile's participation in the show and followed her jokes about it, Tinder didn't seem to get the memo. After writing on her Tinder bio, "I'm just here to match with your dad," Nile was banned from the dating app before her season was released (via New Idea).
While we don't know yet if Booka and Brett make it out of their MAFS season as a couple, we're rooting for them and hope to see more of this adorable duo.