What Toccara Jones Has Been Doing Since America's Next Top Model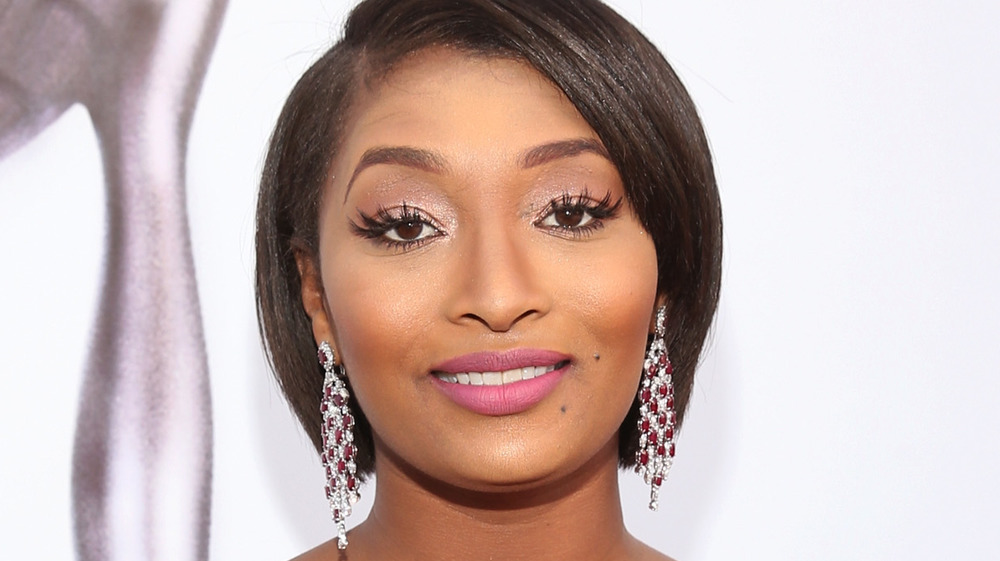 Jesse Grant/Getty Images
If you know how to smile with your eyes, aka smize, then it's safe to say you're probably a fan of America's Next Top Model. And while there have been a staggering 24 seasons since the show first aired back in May 2003 with host Tyra Banks, (via VH1), there are some model contestants who are totally memorable — like Toccara Jones. So if you have been wondering what the once aspiring model has been doing since America's Next Top Model, well, the answer is... a lot.
It was Cycle 3 that Jones first made her appearance on the popular show. At the time, she was the only plus-sized model in that season and was famous for expressing, "I'm big, Black, beautiful, and loving it!" (via ANTM Fandom). 
As a plus-sized model in an industry that praises size zero frames, Jones struggled to find clothes that fit her body, as demonstrated in the Ford Mustang photoshoot on the show where she had to wear a red polo shirt as part of the alter-ego-themed image (via Pinterest). Despite consistently winning competitions, Jones was eliminated from ANTM in the eighth episode.
However, since the show, things haven't turned out too shabby for the supermodel. Jones was photographed for the "All Black" Vogue Italia July 2008 issue as well as the December 2008 issue of Ebony (via Plus Models Today). She's even modeled for Ashley Stewart, Avon, New York and Company, Target, and Essence. 
Here's what else Toccara Jones has been up to since ANTM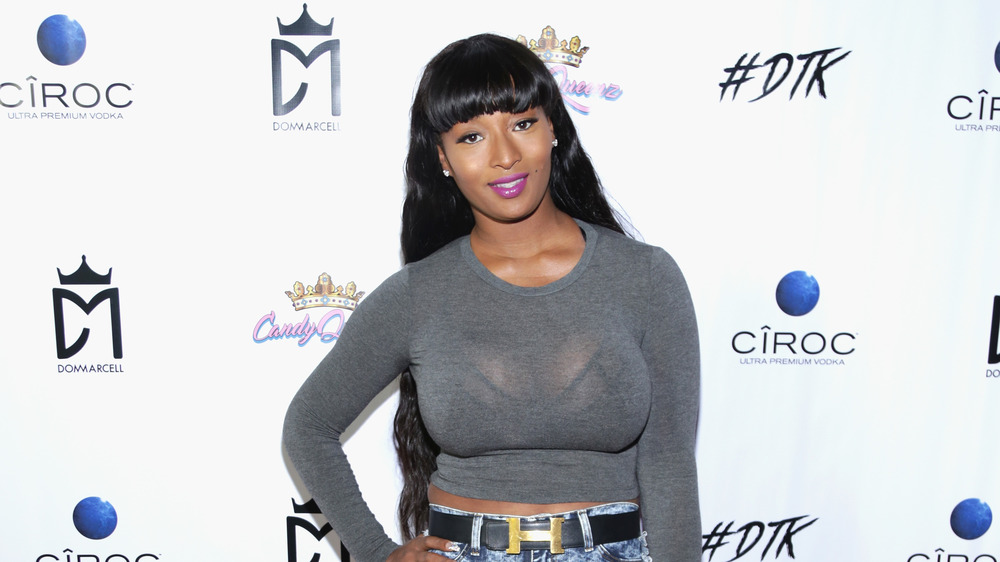 Jerritt Clark/Getty Images
Toccara Jones' career isn't limited to just modeling — she is an actress as well. Not only did she co-host an episode of 106 & Park, but she has also appeared on Celebrity Fit Club, Celebrity Paranormal Project, and was a host for Take the Cake, a since-canceled BET game show (via ANTM Fandom). Per IMDB, she's also appeared on shows like Just a Friend, Cherry Pop, In the Cut, and Married, for Real?!
What she's probably most famous for now is her intimate apparel collection. One of the biggest sellers is the Toccara Classic Racerback Bra ($165), designed for women with big boobs. And if you're looking for some modern-day inspiration, you can always sign up for an IG Live Master Class ($250), which consists of a 30-minute personal lifestyle session on everything from meditation, healthy eating, and yoga.
It seems like there's no stopping Toccara Jones, whether it's serving up looks, a beautiful lingerie line, or her many television appearances. Jones has definitely evolved from America's Next Top Model to America's Next Top Entertainer.