Why Aretha Franklin's Family Isn't Happy With The New National Geographic Documentary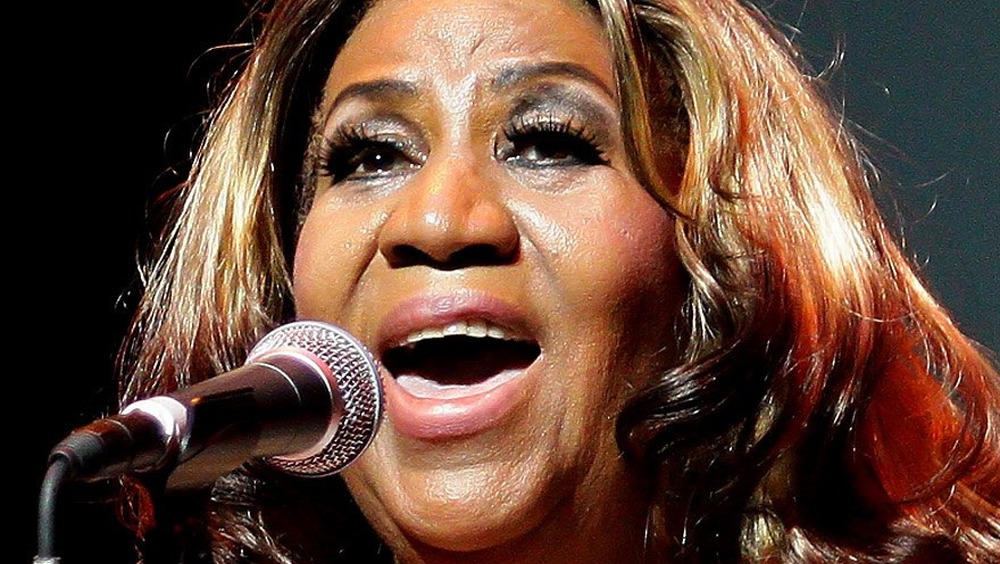 Raymond Boyd/Getty Images
There's a new Aretha Franklin series in town, and the late soul singer's family is not happy about it (via Detroit Free Press). Based on the singer, songwriter and civil activist's life, National Geographic's Genius: Aretha is an eight-part series that weaves storylines around the Queen of Soul's upbringing and career. Fans worldwide are waiting anxiously for its premiere on Sunday, March 21, at 9 p.m. EST, as it will reportedly feature Franklin's prodigal musical career, plus a fair amount of family tension (via TV Insider). It's no wonder the gospel chanteuse's family is at odds with the show — and they're not shy about voicing their opinion.
On Feb. 11, the singer's youngest son, Kecalf Franklin, 50, posted an Instagram photo denouncing Genius: Aretha, featuring all-caps text that showcased the family's aversion to the show. And he definitely did not hold back! The youngest Franklin son took on the eight-part series, alleging that it was done without the family's backing: "Here we go again!!! The Franklin family 'is not' in support of the (Aretha Franklin National Geographic) 'Genius' series!!!" From the beginning of the post, Franklin's anger is apparent, calling on fans to avoid the show at all costs.
The renowned soul singer's son continued his post by describing how producers of the show struck a deal without the family's approval. Affirming that the Franklin family did not participate in any element of the series, Franklin wrote, "This deal was pushed through without our consent!!!"
Franklin's son is urging fans not to watch the show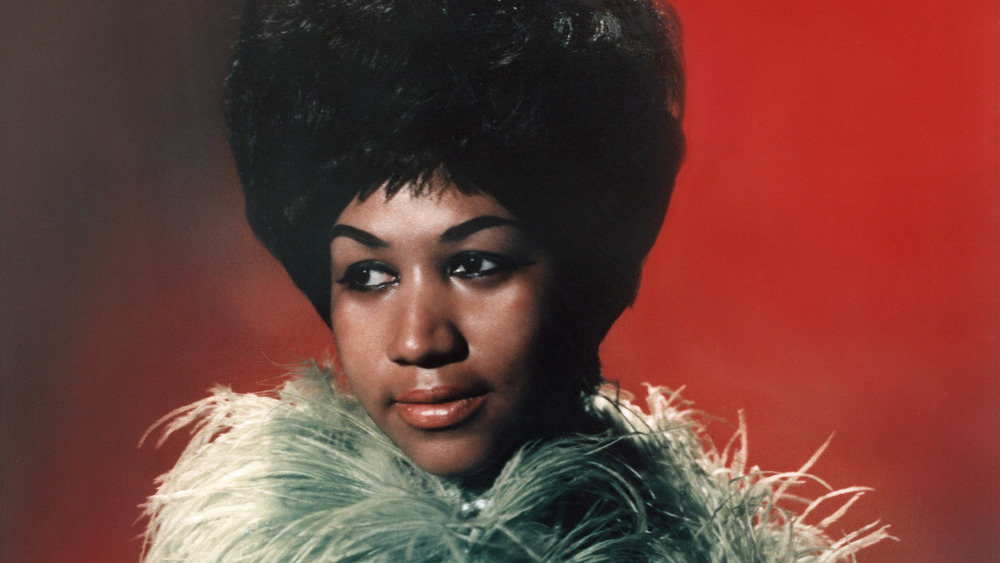 Michael Ochs Archives/Getty Images
While many of Aretha's forever-fans are feeling all the excitement about the upcoming show, "Kelf" Franklin is urging them to not watch it. In his Instagram post, Franklin wrote, "if you are a true fan please do not support it!!!" with many commenters agreeing. User @kwamevision wrote, "We support the family by not supporting this show 🙏🏾🙏🏾🙏🏾✊🏾✊🏾✊🏾✊🏾✊🏾✊🏾," while @mosintelligent85 simply replied, "I will support the family and not watch."
Finishing up his post with, "We truly thank you for your support," the youngest Franklin son kept fans of his mother close, while also mentioning that the family did not mean any harm toward the show's actors or actresses, who "are just doing their jobs." While it'll be interesting to stay tuned for Genius: Aretha's ratings now that the family has denounced it, writer and executive producer of the show, Suzan-Lori Parks, told Detroit Free Press, "every single day (and twice on Sunday!) ... our intention was to respect Ms. Franklin in every aspect of our show."
Parks also told the publication that the creators worked with many people who knew the singer, including Clive Davis and representatives of Franklin's estate. She added, "[A]s a Black American woman, I was taught at a very young age that soul is universal. Our series is all about soul, and we are honoring the life and soul of Aretha Franklin." Now just to wait and see what the late superstar's fans think!