Paula Deen Has A Scrambled Eggs Trick You Need To Know About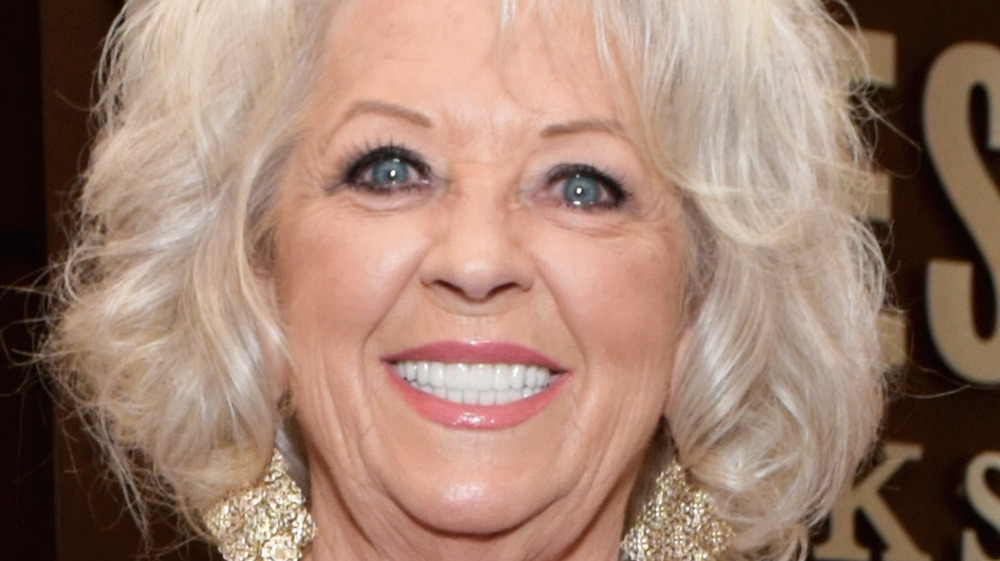 Tara Ziemba/Getty Images
If you're looking to spice up your morning routine, we've got the perfect recipe for you!
Although the idea of the release of a mind-blowing recipe for scrambled eggs doesn't sound like the most plausible breakfast news, famed cooking show host and cookbook author Paula Deen appears to have done just that. On the Southern cooking star's official website, she frequently treats her guests to tasty recipes and offers cooking advice, and she just so happened to reveal a scrambled egg trick that will have you jumping out of bed in the morning for breakfast.
So, what's the secret to Deen's scrambled eggs? Well, the answer is pretty simple: sour cream. In addition to the typical ingredients involved in making the favorite breakfast staple, including eggs, salt, and pepper, Deen throws in some sour cream, and a bit of water, when making her signature recipe for "The Lady's Perfect Scrambled Eggs."
In her recipe, Deen calls for one tablespoon of water, four teaspoons of sour cream, four eggs, and salt and pepper, both to taste.
Paul Deen's scrambled eggs are getting rave reviews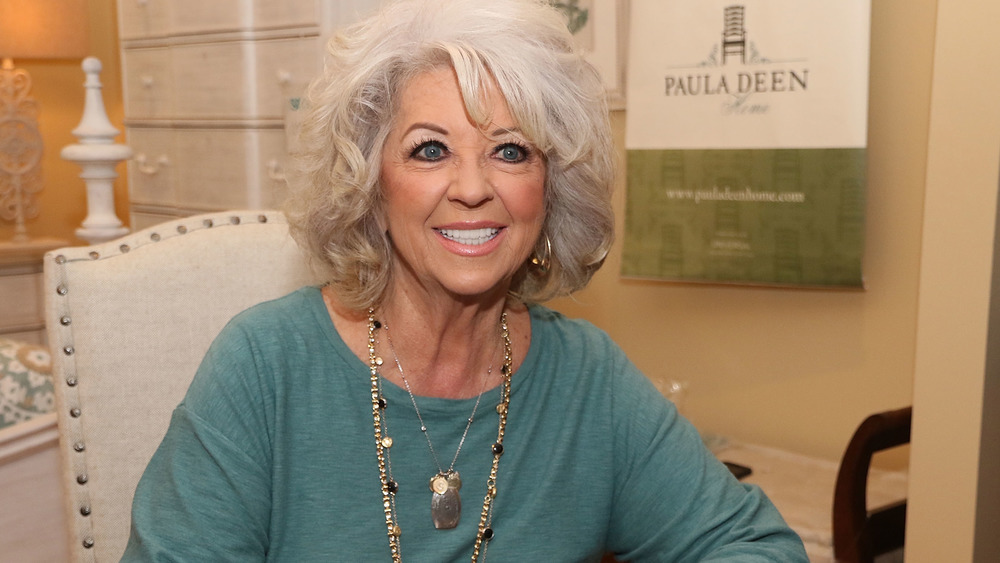 Aaron Davidson/Getty Images
After sharing the recipe for her scrambled eggs on her website, Deen was met with positive responses from her site guests, some of whom said they'd tried their eggs with sour cream before. "Great scrambled eggs! Not only were they very good but I didn't end up with tough eggs like I usually did," one person wrote. "Adding sour cream to scrambled eggs is something I have been doing for years. If I'm out of sour cream I can tell the difference," another added.
A third fan of Deen's told her the scrambled eggs that she made were "very creamy" and "wonderful" and described her breakfast experience as a "party in my mouth" as another person said they were "absolutely lovely" and detailed the consistency. "The curds were nice and solid, uniformly yellow, and wonderfully tender," the person stated.
Although the majority of taste-testers seemed to appreciate Deen's spin on the classic dish, one person on Food.com said their family didn't enjoy the sour cream addition, especially the younger members of their brood. "My [five-year-old nephew and seven-year-old niece] said the eggs were 'Yucky,'" they reported. Meanwhile, another said that their eggs "didn't turn out light [and] fluffy" as the recipe described.