The Real Reason Addiction During The Pandemic Is So Concerning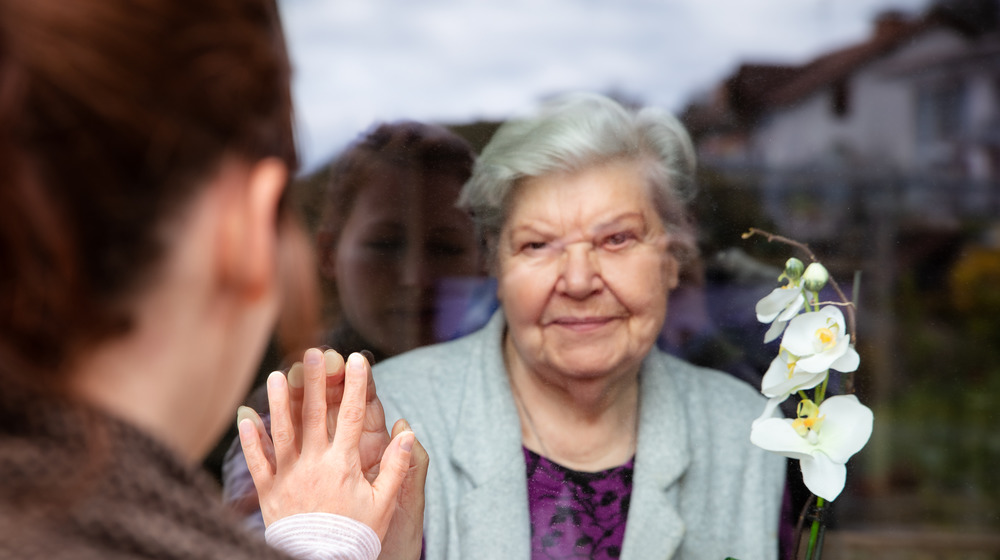 Shutterstock
Most of us are not likely to look back on the year 2020 with much longing and nostalgia. Thanks to the coronavirus pandemic, all of us were forced to change our lives in ways which few — if any — could hardly imagine. And while a number of us might be able to cope with sheltering in place, physical distancing, and staying in contact with friends and loved ones via Zoom, others may not be as lucky.
The Centers for Disease Control says back in late June, as much as 40 percent of American adults surveyed talked about struggling with either mental health or substance abuse issues. The CDC also said symptoms which were related to anxiety and depression increased between the months of April to June of last year, when compared to 2019 or the year before. 
Board-certified addiction medicine specialist Dr. James Pratty of Brand New Day tells The List that he's seen the same worrying trend too. "As the stats reflect, along with COVID-19 has been a sharp increase in drug and alcohol abuse. Thanks to the pandemic, treatment centers that help people suffering with addiction have not been able to accommodate the growing number of people seeking help because of social distancing guidelines and the lack of vaccinations."
Pratty adds: "In addition, during this pandemic within a pandemic, many addicts who are seeking treatment are having to overcome extra barriers like isolation, depression and anxiety which leads to self-medication."
There are resources allowing those with problems to seek help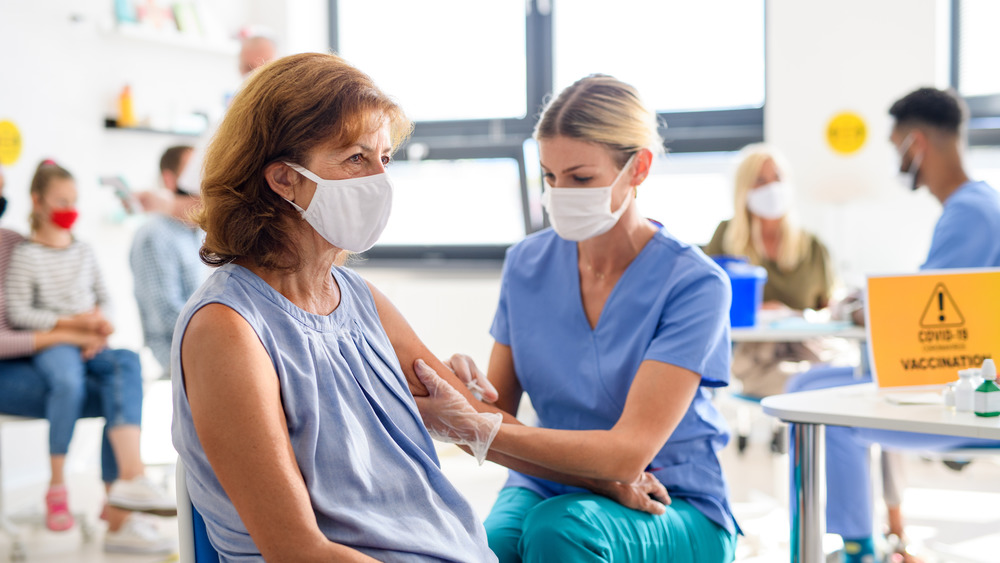 Shutterstock
While researchers agree that conditions which have arisen as a result of the coronavirus pandemic have allowed for what University of Kentucky professor of behavioral science William Stoops calls "a perfect storm of factors that we know increase drug use," the American Psychological Association says clinicians are still in a position to help those struggling with substance abuse, particularly those who are well versed in the practice of telehealth. Justin Strickland, a Johns Hopkins Medical school postdoctoral fellow says: "One clear benefit of changes in treatment infrastructure throughout the pandemic is that the availability of telehealth may have helped some folks that were on the precipice of seeking help go seek that help."
And for those who might wonder whether there is an end to the pandemic and the havoc it has caused, we might be closer to turning the corning than you might think. Since President Joe Biden took office in January, nearly 100 million people have been vaccinated — and the goal is to have the vaccine available to all adults by May 1, if not earlier (via The New York Times). We might not be there yet, but signs are pointing to a better 2021.
If you, or anyone you know, is struggling with addiction issues, help is available. Visit the Substance Abuse and Mental Health Services Administration (SAMHSA) website or contact SAMHSA's National Helpline at 1-800-662-HELP (4357).