Mama June Opens Up About Her Sobriety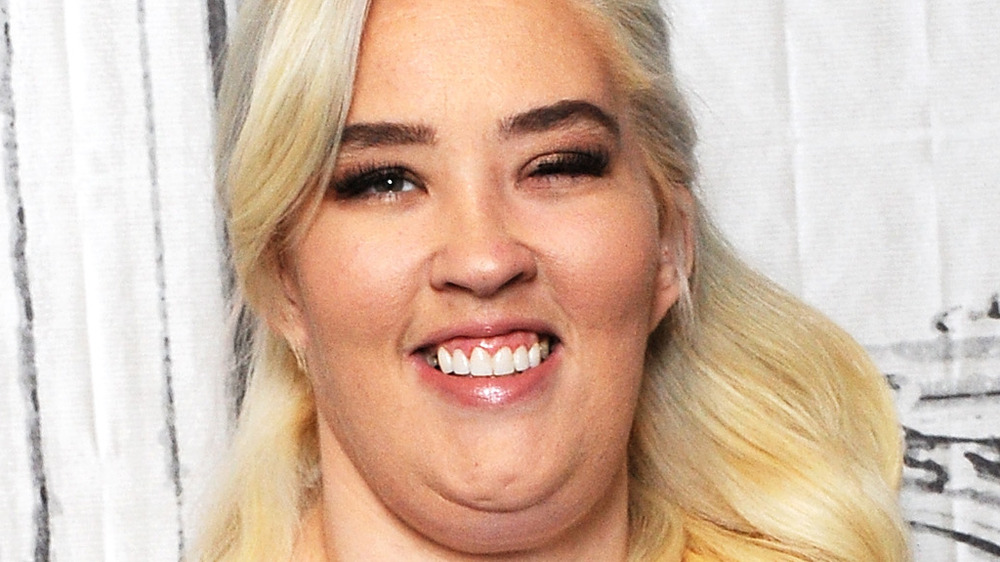 Desiree Navarro/Getty Images
It's been a long road for Mama June Shannon, who has publicly battled a crippling drug addiction the last couple years. On the season finale of Mama June: From Not To Hot, which aired in 2019, Mama June faced an intervention staged by her two daughters, Lauryn "Pumpkin" Shannon and Alana "Honey Boo Boo" Shannon; however, it didn't go as planned, and about twelve hours after Shannon voluntarily checked into a treatment center, she left the facility with her boyfriend, Geno Doak. Two days later, they were arrested on drug-related charges, including possession of drug paraphernalia and possession of a controlled substance, which turned out to be crack cocaine (via People).
Now, Mama June is opening up about her journey to sobriety ahead of the premiere of the new season of her show, Mama June: Road to Redemption, two years after her March 2019 arrest, as well as giving fans a shocking look inside the drug addiction that cost her nearly a million dollars.
In a new interview, Mama June revealed she's 14 months sober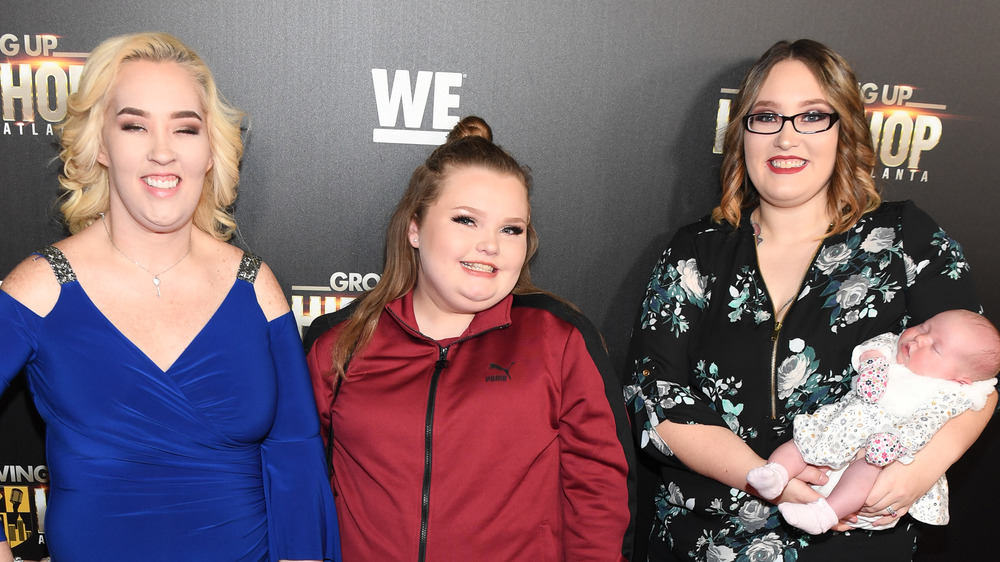 Paras Griffin/Getty Images
Speaking with Us Weekly, Mama June gave fans an update about her life and her sobriety ahead of the March 19 premiere of Road to Redemption, revealing that she's been sober for over a year. She also said that she's been busy trying to rebuild her life and focus on her family, which sounds like she's heading in the right direction after her years-long battle with addiction.
"I don't have a lot. I'm trying to rebuild myself financially. I went to rehab with a $1.75 to my name. I'm able to pay my rent. I'm able to pay my light bill and able to do that and have just a little bit of money saved up," she shared. "My goal is to live day by day. I would like to get some of this weight off of me and, you know, eventually, it will happen, but my sobriety and mending my relationships with the kids [are what] I'm getting back into."
In Nov. 2020, Mama June told In Touch Weekly that she plans on losing 70 pounds now that her health is her priority. "I'm doing gluten-free and dairy-free as much as possible," she shared. "For me, everybody says cut out bread and pasta. I'm not a really big bread or pasta person anyway, so that's not a big issue for me."
Mama June also went into detail about how much she and her boyfriend, Geno, were spending on drugs at the height of her addiction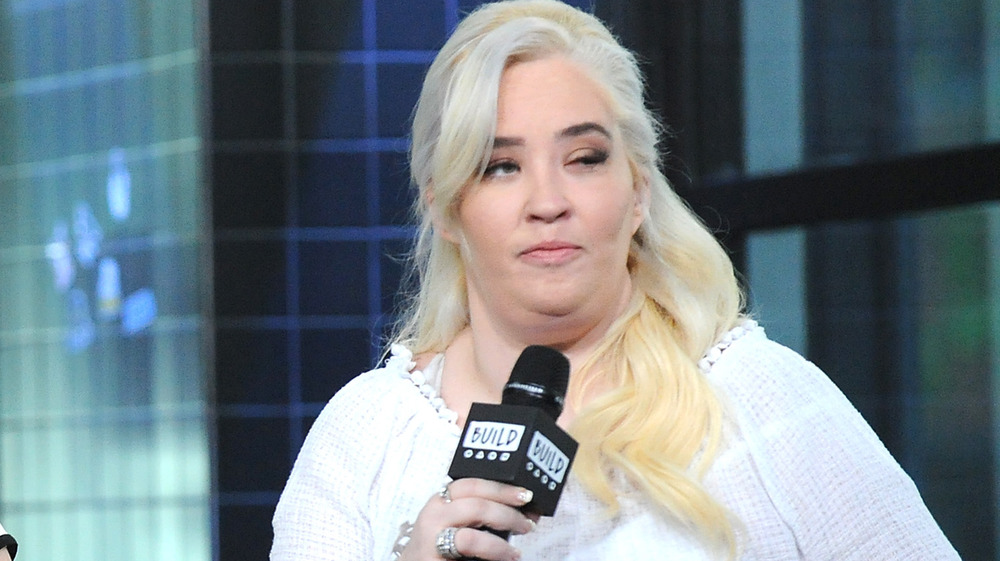 Desiree Navarro/Getty Images
"I spent, like, $750K. I had a lot of money saved up because that's just me, I'm just a frugal type of person," she told Us Weekly, adding that her drug addiction likely cost her "like $1.5 million" over the years. She then shared more about the financial aspect of her addiction, saying, "You gotta think about it, like, literally since 2000 into 2017 [and into January 2020]. Our habits start off as a one gram a day, which was $100, and then it went from there to, like, a couple hundred dollars next week, a couple hundred dollars. Then it became $2,400 or $3,000 just depending on where we were at. If we were in L.A., our habit will be four grand a day."
You can catch the season premiere of Mama June: Road to Redemption on WE tv on March 19 at 9 p.m. ET.

If you, or anyone you know, is struggling with addiction issues, help is available. Visit the Substance Abuse and Mental Health Services Administration (SAMHSA) website or contact SAMHSA's National Helpline at 1-800-662-HELP (4357).