The One Gilmore Girls Storyline That Fans Can't Stand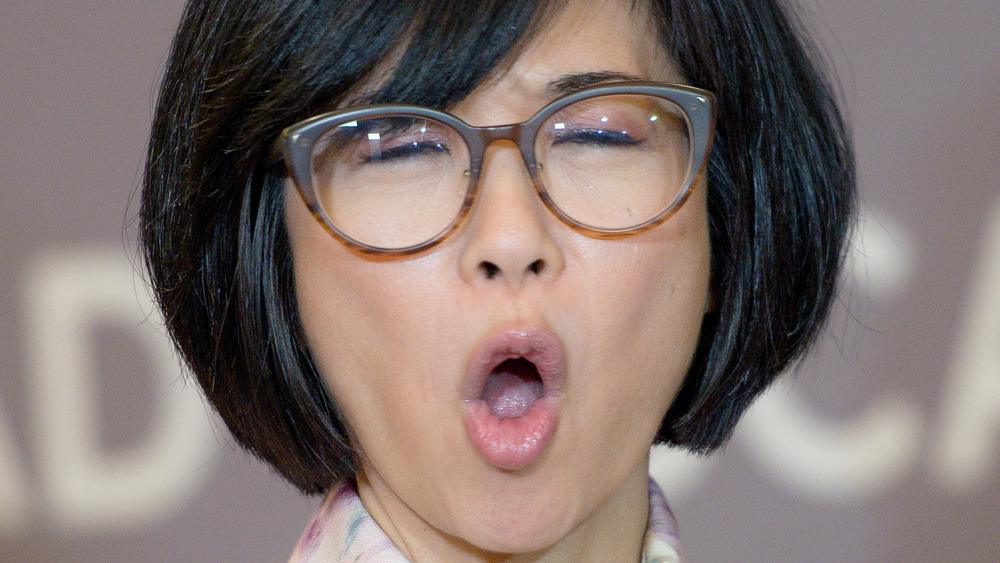 Marcus Ingram/Getty Images
For real Gilmore Girls fans, Lorelai and Rory Gilmore's story wasn't the only story to tune in to every week. Whether taking a trip to Doose's Market, or listening to some salacious gossip from Miss Patty, the minor characters that made up the world of Stars Hollow were a major part of the viewing experience. That's why it's no surprise to anyone that viewers were devoted to Rory's best friend, Lane Kim (via Cheat Sheet).
When thinking back on some of the worst storylines in the series, some obvious ones are Luke and Lorelai's breakup, and when Rory stops speaking to Lorelai after she quits Yale (via Screen Rant). However, fans can't stand that the second half of the series was not kind when it came to writing Lane's story.
In Season Three, Dave Rygalski, played by Adam Brody, becomes Lane's love interest. The two hit it off after he is seeking a new drummer for his band, Hep Alien, and Lane takes the gig. However, this seemingly perfect storyline is cut short when Brody left Gilmore Girls for his role as Seth Cohen on The O.C. (via Entertainment Tonight). The writers found a new love interest for Lane in the unlikely Zack Van Gerbig, another member of Hep Alien. Viewers still think this is one of the worst storylines in all of Gilmore Girls (via Cheat Sheet).
Lane Kim gives up her identity and marries Zack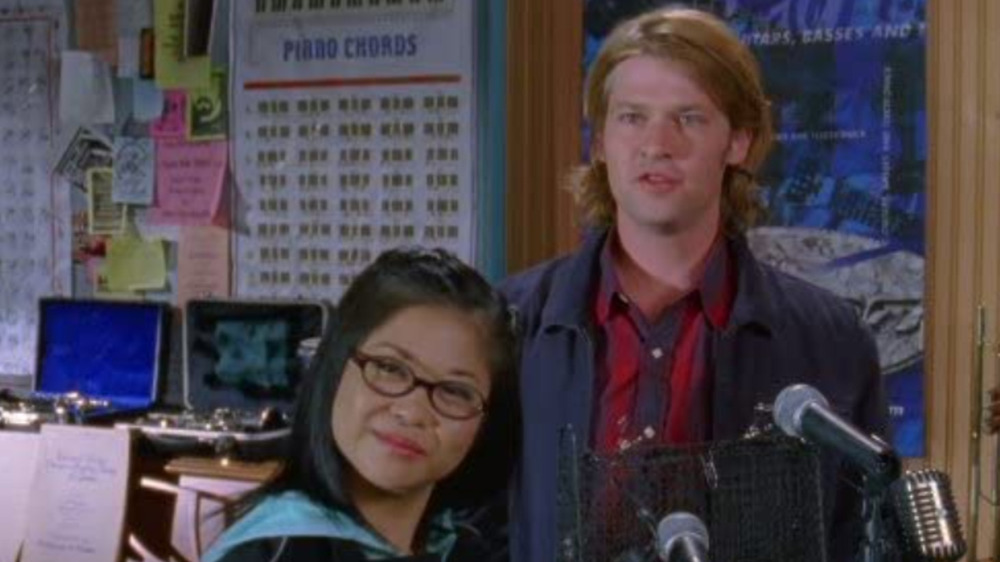 Warner Brothers
Lane Kim, played by Keiko Agena, broke down barriers when it came to the well-behaved Asian best friend trope. She was a character who, despite her upbringing as a Seventh-Day Adventist, loved rock-and-roll, playing drums, and asserted her independence by dyeing her hair purple. The first half of the series showed an unconstrained Lane who fought for love and what she believed in (via Cosmopolitan).
But soon after Dave was written off the show, writers seemed to struggle with what was next for Lane. Although Lane and Zack's characters never seemed to get along prior to Dave's departure, there was a sudden shift. Dave's character seemed to tick many boxes that matched Lane in mutual attraction and maturity, whereas Zack didn't. Zack's character was often insensitive, ill-tempered, and frequently jealous (via BuzzFeed). A far cry from Dave's sensitive and patient depiction. Both Mrs. Kim and Rory take a very long time to warm up to Zack, so it's surprising that Lane and Zack go from fighting to dating to engaged rather quickly (via The Mary Sue).
While there is a glimmer of hope that maybe marrying her bandmate might work out for Lane, it quickly becomes apparent that isn't in the cards. It's revealed to viewers that Lane and Zack's honeymoon wasn't all happily ever after. She waits until after marriage to have sex, and her first time is not only a horrible experience, but it immediately results in an unplanned pregnancy with twins! The once independent Lane, full of hopes and dreams, becomes just another one-dimensional character written for a cheap plotline (via The Mary Sue).
From rock star to mom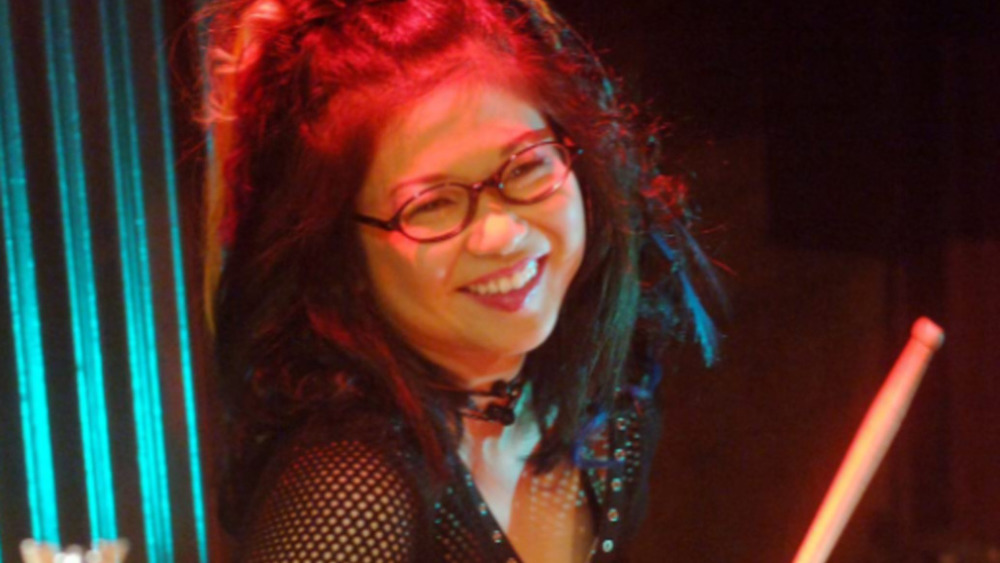 Warner Brothers
Lane's dreams of becoming a rock star are quickly ripped away when her storyline shifts to motherhood in the last season of the series. The pregnancy stopped Lane from going on tour and her drumming career is put on hold (via Insider). After fighting for her independence for years, Lane becomes trapped in Stars Hollow and ends up taking a job at Luke's Diner (via Insider).
In the 2016 revival, Gilmore Girls: A Year in the Life, we are given some hope for Lane's story. She is still married to Zack, raising the twins, and has continued to play drums in Hep Alien (via Entertainment Weekly). However, fans still can't help but wonder what could've been for Lane Kim. Even Agena herself believes there is still more of Lane's story to tell (via Entertainment Tonight). In the end, even though she appears happy, her once vibrant dreams of going on tour and being a famous drummer seem to have fizzled out (via Cheat Sheet). Lane is still living in Stars Hollow and seems content with staying there forever. Fans are still holding out hope that the beloved sidekick will get a better ending in a potential second revival (via Cheat Sheet).