Queen Elizabeth's Birthday Parade Was Just Canceled. Here's Why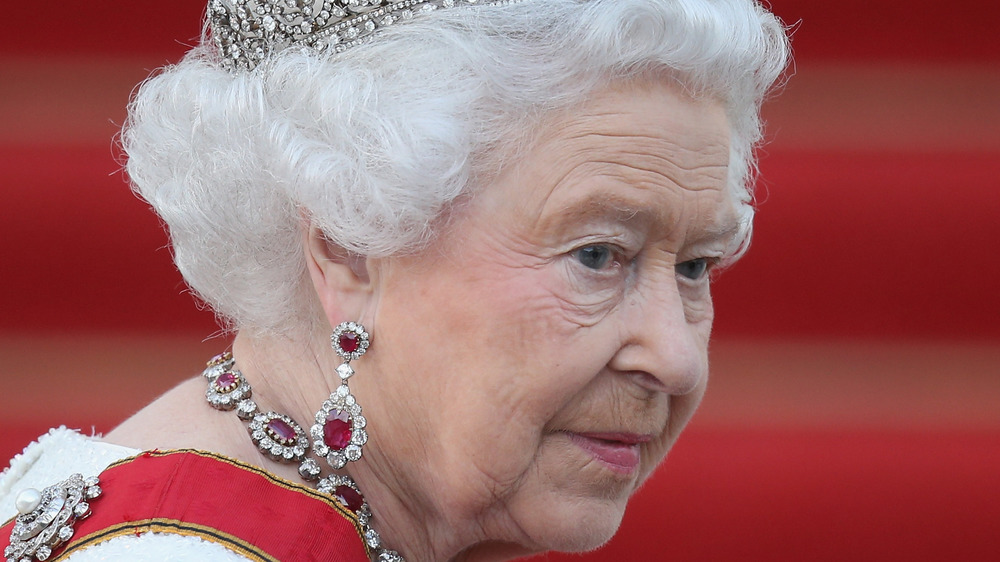 Sean Gallup/Getty Images
Queen Elizabeth — she's just like us! But only in the sense that her birthday celebration has been canceled for the second year in a row, thanks to the ongoing COVID-19 pandemic that's still plaguing the world more than a year after the first cases were reported in China in Dec. 2019 (via The American Journal of Managed Care). In case you were unfamiliar, the Queen usually celebrates her birthday with a traditional parade called Trooping the Colour, which according to the Royal website, is a huge celebration consisting of "over 1400 parading soldiers, 200 horses and 400 musicians" who "come together each June in a great display of military precision, horsemanship and fanfare to mark The Queen's official birthday."
Although Queen Elizabeth's 95th birthday is on April 21, Trooping the Colour usually takes place during the second weekend of June; this year, the celebration was marked for June 12 (via People). Now, because of COVID, the parade is canceled yet again, but that doesn't mean the Queen won't be celebrating her birthday at all this year.
The Palace issued a statement on March 19 detailing the cancellation and revealed that other options are being explored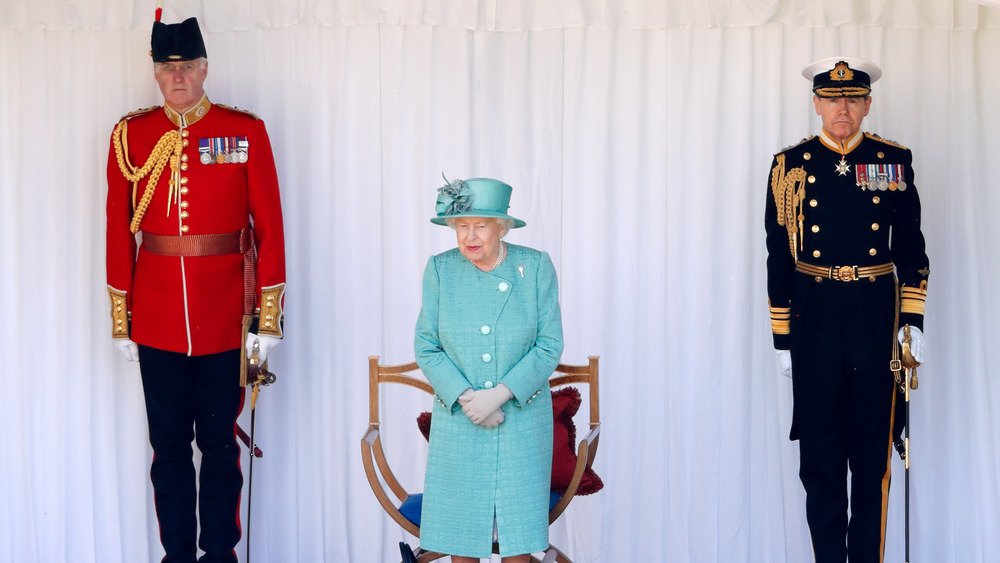 Max Mumby/indigo/Getty Images
"Following consultation with Government and other relevant parties it has been agreed that The Queen's Official Birthday Parade, also known as Trooping the Colour, will not go ahead this year in its traditional form in central London," the statement read (via People). "Options for an alternative Parade, in the quadrangle at Windsor Castle, are being considered."
Social media users had mixed reactions about the news, with one Twitter user writing, "That's very sad but understandable! I really hope it will happen normally next year," while another said, "I've never actually attended the parade yet but watch it on the tv every year. Sad it can't take place as usual this year."
However, not everyone had such a mild (albeit, disappointed) reaction to the news; one Twitter user didn't agree with the decision at all, writing, "What a choker. History and tradition at its finest. Should have gone ahead for me." While it seems that many Brits are disappointed upon hearing about the cancellation, it's likely for the best, as COVID cases continue to rise in Europe, despite the roll out of vaccines across European countries (via The Hill).