The Real Meaning Behind Maddie Ziegler's Tattoo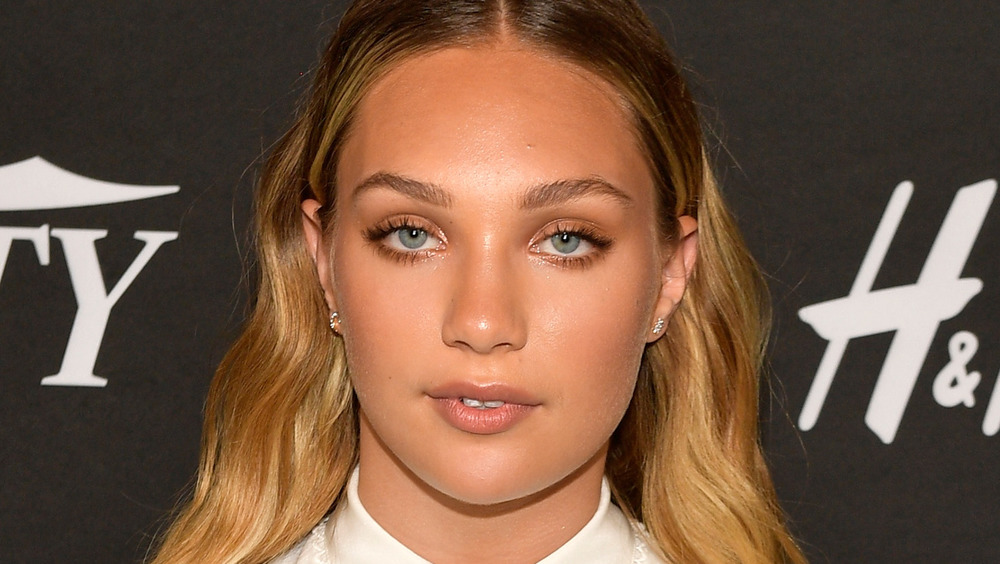 Matt Winkelmeyer/Getty Images
We may receive a commission on purchases made from links.
Maddie Ziegler, former Dance Mom star turned to dancing and acting sensation, has had quite a life. For one thing, in 2014, she started to gain traction by starring in Sia's music videos like Chandelier and Elastic Heart. Along with being one of the most influential teens today, she's also a best-selling author when she released her memoir, the Maddie Diaries, in March 2017. Her latest career move is heading her into the acting world. The internet sensation will be starring in the 2021 drama film, Music, alongside Kate Hudson.
But at the root of it all, Ziegler is a fun-loving teenager just like anyone else. She goes out, she has bad days, and she gets some pretty sweet birthday gifts. The most prominent being her first tattoo, and the meaning behind it is unbelievably touching. In October 2020, the star took to Instagram to inform her fans that she got her first tattoo to celebrate her 18th birthday.
Maddie's tattoo is a loving tribute to her family members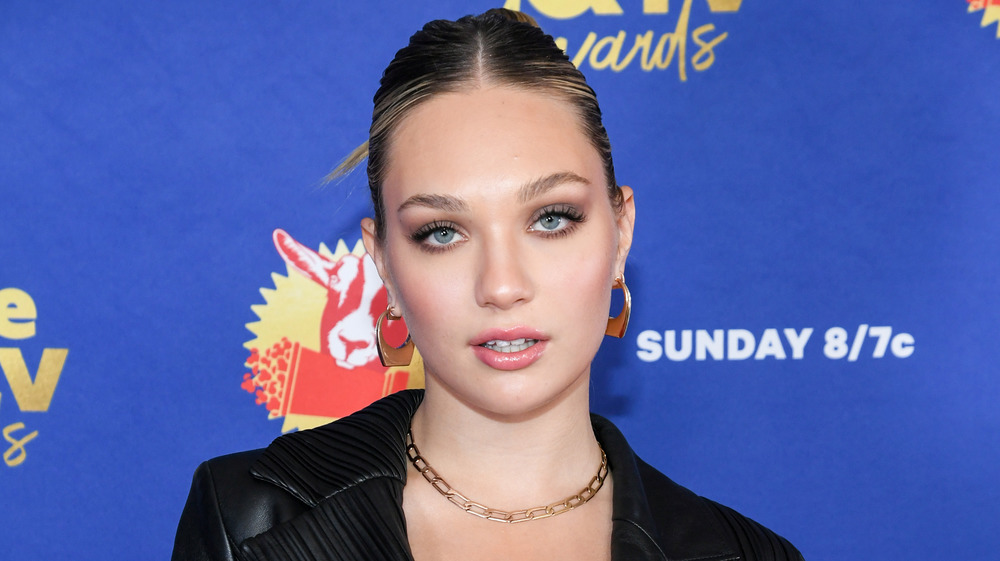 Kevin Mazur/2020 Mtv Movie & Tv Awards/Getty Images
While most of us saved up for our first tattoos, scrubbing tables, or doing chores out the wazoo, Maddie Ziegler's experience was a bit different. The dance was able to get her first tattoo from tattoo artist, Dr. Woo. 
The celebrity tattoo artist has tattooed superstars like Miley Cyrus, Justin Bieber, and Demi Lovato, to name a few. Now, Ziegler's on his growing list. Along with having an amazing artist, the tattoo was actually a gift from celebrity makeup artist Tonya Brewer. Talk about a star-studded tattoo experience.
On the right side of her ribcage, she decided to get the name "Frances," in beautifully drawn, delicate cursive writing. Now who is Frances, and what's the meaning you may ask? The name, Frances, is a tribute to both her grandma and sister. With Frances being the name of her loving grandma, which is also her sister Mackenzie Ziegler's middle name (via POPSUGAR).