The Truth About Aileen Quinn's Music Career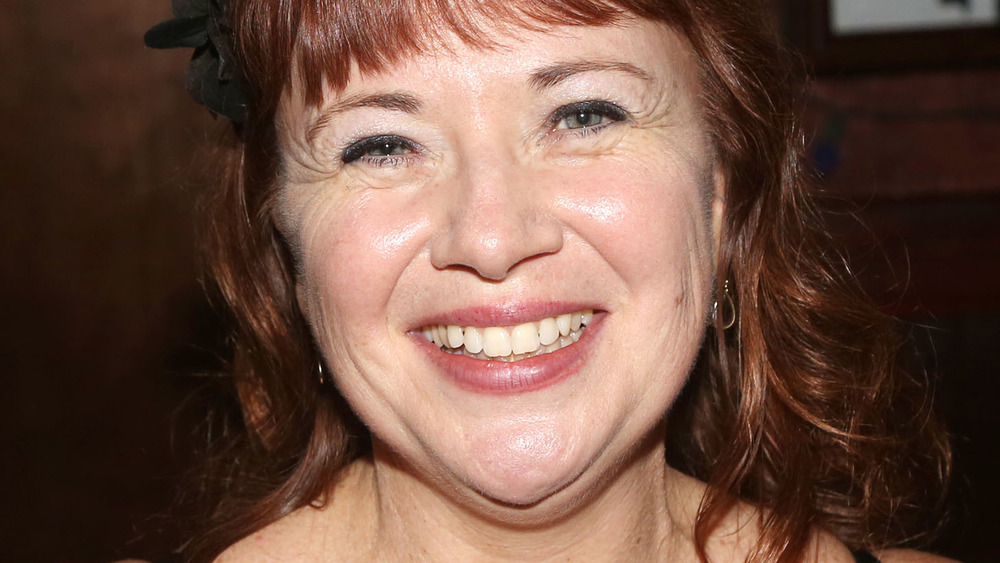 Bruce Glikas/Getty Images
Aileen Quinn is best known for her portrayal of a young orphaned girl in the 1982 comedy-drama Annie, a film adaptation based on the 1977 Broadway musical by Martin Charnin, Charles Strouse, and Thomas Meehan (via EW). Quinn was 9 years old when she was cast as Annie, and according to her filmography, it was her first credited film role. Her mother, Helenann Quinn, got into the business first doing theater and influenced her daughter to try out acting. The young Quinn auditioned and got several parts in shows in Pennsylvania. She first got cast in Annie Get Your Gun, a musical by siblings Dorothy and Herbert Fields (via IMDb).
Quinn also played a swing orphan in the Broadway musical version of Annie. The actress understudied several orphan parts in the show and would take actors' roles whenever they couldn't show up. Quinn knew all the parts and did such a great job at her performances that she got cast as the lead in the film adaptation a year later. "8,000 girls tried out and not just in the United States, I believe England, as well, and Canada," Quinn said in an interview with Sarah Knight Adamson. "For me, it was a long process. When you're a kid, you don't think about it, but I believe it was over eight months, and I had eight auditions. I just kept going back."
Apart from Annie (directed by John Huston), Quinn starred in the 1986 movie The Frog Prince and several Broadway productions such as Peter Pan, Fiddler on the Roof, and Saturday Night Fever.
Aileen Quinn founded her own rock band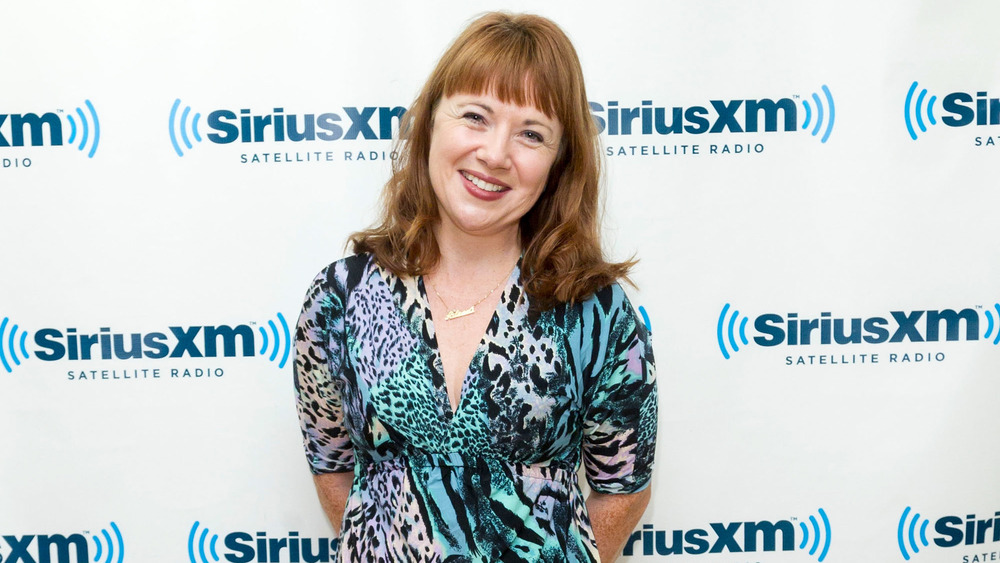 Ben Hider/Getty Images
For her significant role in the hit musical film Annie, Aileen Quinn got nominated twice at the Golden Globes for Best Actress in a Motion Picture — Musical or Comedy and for New Star of the Year — Actress (via HFPA/GG). Quinn obviously had a successful acting career that prompted her to try her luck in the music industry. After all, she recorded the multi-platinum Annie soundtrack, and had a great voice that was Broadway-approved. She released her album Bobby's Girl in November 1982, six months after Annie debuted in theaters (via Sessiondays).
Aileen Quinn enrolled at Drew University in New Jersey at age 18 (via Fandom). She received her bachelor of the arts with honors in Spanish in 1994, and she minored in political science, which shows that Quinn's not only talented, but she's also very smart. Almost two decades later, she would form her own band.
In 2012, the Broadway star founded the Aileen Quinn and the Leapin' Lizards band. According to their website, Quinn is the lead singer, joined by Tom Murray on vocals and drums, Matt Pensabene as the bass guitarist, Frank Giffen for guitar and vocals, Jorge Reyes on the saxophonist, and John Piechowski on the harmonica. The band released their first album Spin Me in 2015 (via Discogs) and their second album, Lightning and Thunder, in 2019 (via SoundCloud). Quinn and the crew perform in various events and festivals around the U.S. In December 2020, the band held their show online due to the recent pandemic.