Prince William Was Taken Back By These Comments By Prince Harry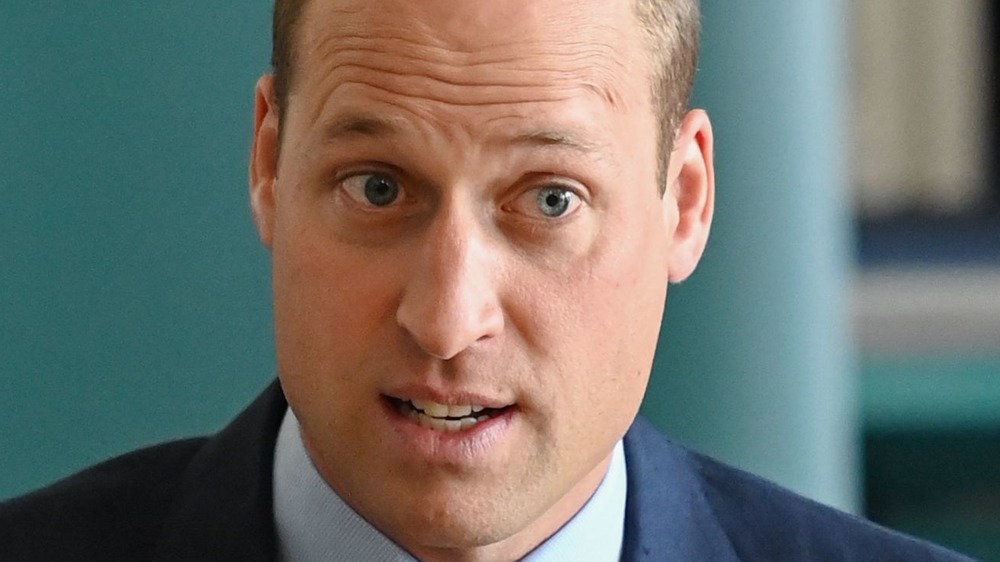 Wpa Pool/Getty Images
Prince Harry and Meghan Markle's tell-all interview with Oprah Winfrey was packed full of surprising claims about the inner-working of the British royal family, including comments made by the Duke of Sussex which suggest both his father, Prince Charles, and older brother, Prince William, are "trapped" within the "system" of the British monarchy (via People). 
However, as reported by The Sunday Times, a source close to the royal siblings revealed William was taken back by Harry's "off the mark" claims. "He has a path set for him and he's completely accepting of his role. He is very much his grandmother's grandson in that respect of duty and service," the source commented. 
Per the Express, another source close to the Duke of Cambridge further revealed that once William "got over the anger" of what has happened, he was "left with the absence of his brother." The source continued, "They shared everything about their lives. They shared an office, a foundation, meetings together most days and there was a lot of fun along the way. He'll miss it forever."
Prince William has been in touch with Harry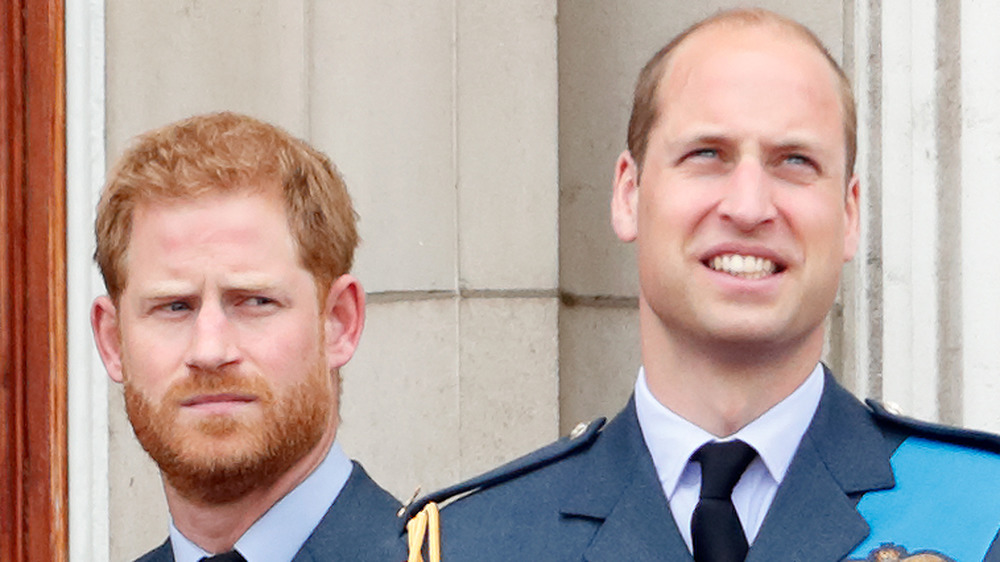 Max Mumby/indigo/Getty Images
Per Cosmopolitan, William's reported disgruntlement emerged in the wake of Prince Harry and Meghan's bombshell CBS interview, during which the Duke of Sussex explained to Oprah Winfrey, "I am part of the system with them, I always have been, but I guess — and I'm very aware of this — my brother can't leave that system, but I have. My father and my brother are trapped. They don't get to leave, and I have huge compassion for that."
As People reports, Prince William was asked by a reporter if he had been in contact with his brother in the days following the interview, to which he replied, "No, I haven't spoken to him yet, but I will do." 
Providing an update of the royal fallout, CBS This Morning host Gayle King later told viewers she had spoken privately to both Harry and Markle, revealing the Duke of Sussex had now spoken to his father and brother (via Daily Mail). "The word I was given was that those conversations were not productive. But they are glad that they have at least started a conversation," King explained.