What Is Vegan Deodorant And What Are The Best Brands?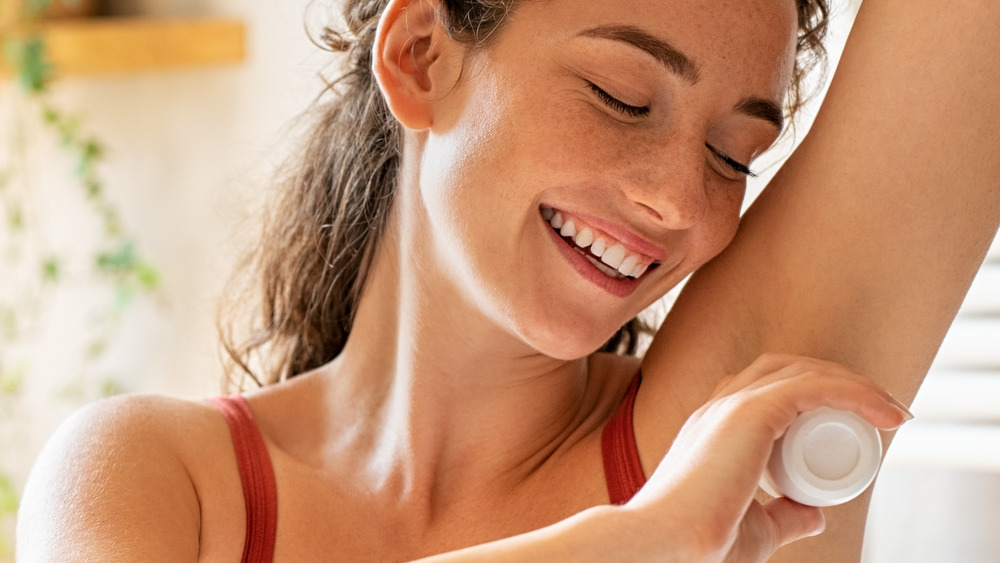 Shutterstock
In case you missed it, veganism is on the rise. According to Plant Proteins, there has been a 500 percent increase in veganism since 2014. This increase means more supply for not only vegan foods but for all vegan products.
Being vegan means adopting plant-based products into your life as well as food. So, unfortunately, wearing beeswax lip balm or using makeup brushes installed with animal hair is a no-go. Luckily, more companies are making vegan alternatives. For example, vegan — a.k.a. natural — deodorant is on the rise.
According to LIVEKINDLY, vegan deodorant has been used widely by a number of celebrities, including Kim Kardashian and Alicia Silverstone. Many are opting out of commercial deodorants that contain various chemicals, including aluminum chlorohydrate, per LIVEKINDLY.
The benefits of vegan deodorant are multiple. Not only does vegan deodorant help the environment, but it also prevents various health problems, LIVEKINDLY reports. The outlet also reported that the plethora of chemicals in commercial deodorant can cause health problems. Using vegan deodorant is a win-win.
The best brands for vegan deodorant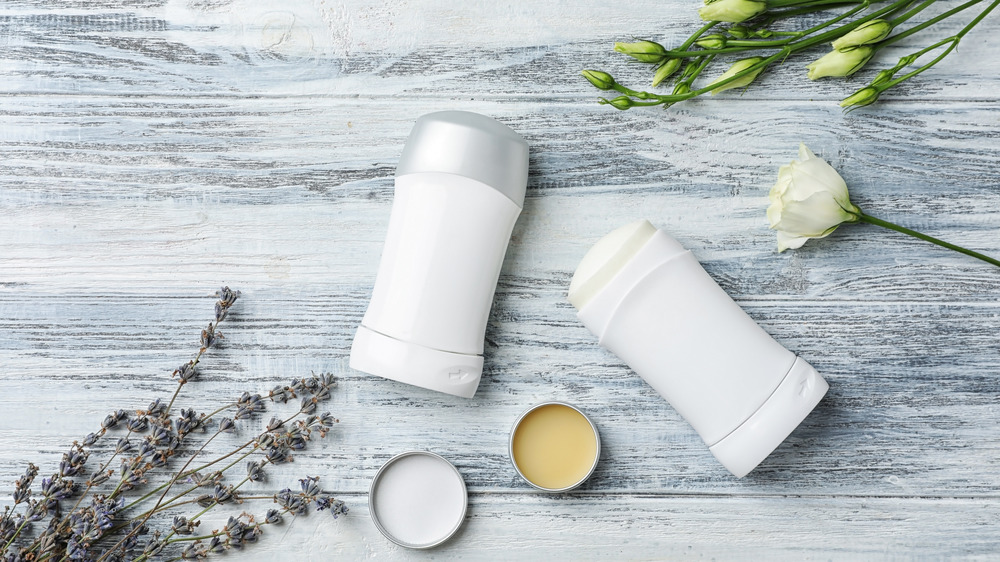 Shutterstock
Before you head to the next drug store to swap out your go-to deodorant for a vegan alternative, it's important that you understand the difference between deodorant and antiperspirant. According to World of Vegan, the core difference between these two is that vegan deodorants prevent smell, not sweat. So, if you're looking for a smell and sweat preventer, buying a vegan antiperspirant is your best option.
Byrdie recommends the brand Korpari and their product, Beauty Coconut Deodorant. The outlet reported that this deodorant is infused with coconut water, coconut oil, and sage oil. It rivals its commercial deodorants because it's not infused with chemicals, but still gets the job done. Plus, the price ($14) is not too expensive!
Another vegan deodorant to try is Tom's of Maine Natural Deodorant Stick. While this product is a bit more on the pricey side — $30 on Amazon — its odor-fighting lasts 24 hours, per Byrdie. And, it's all-natural. Name a better vegan deodorant.
There are so many vegan deodorant options in drugstores or on Amazon. With so many options now, it'll be nearly impossible not to find a natural alternative to your go-to commercial deodorant. Happy shopping!