Tina Turner's Real Name Isn't What You Think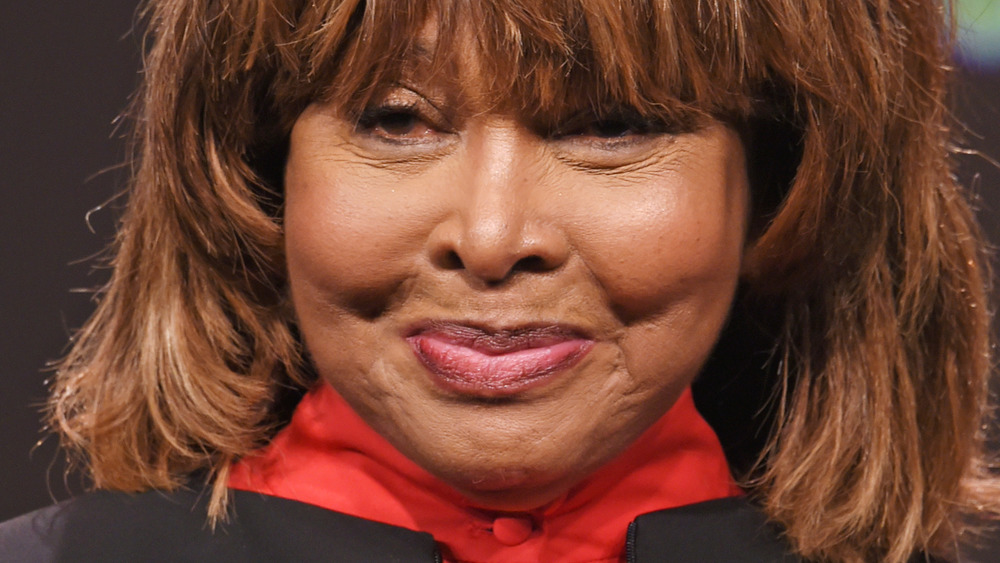 David M. Benett/Getty Images
The iconic Tina Turner really is simply the best, and while the music legend is a household name now, Tina Turner wasn't always Tina Turner. She was born in 1939 to sharecroppers in Tennessee and given the name Anna Mae Bullock (via WDET). She kept a part of her first name for her first appearance on a record: Turner was referred to as "Little Ann" on "Boxtop," alongside Ike Turner, in 1958 (via The Cut).
It was in 1960 that she was presented to the world as Tina Turner with the release of "A Fool in Love," which she recorded with Ike Turner (via Biography). The singer told Oprah Winfrey in 2013 that the name change was done by Ike, and that he owned the name itself. "Ike's problem was that he was a musician that always wanted to be a star; and was a star, locally, but never internationally ... so he then changed the name to Ike and changed my name to Tina because if I ran away, Tina was his name. It was patented as you call it." Winfrey clarified what that meant, asking, "So he could own you." Turner confirmed, "So he could own me" (via YouTube).
Ike Turner gave Tina Turner her name, but she made it her own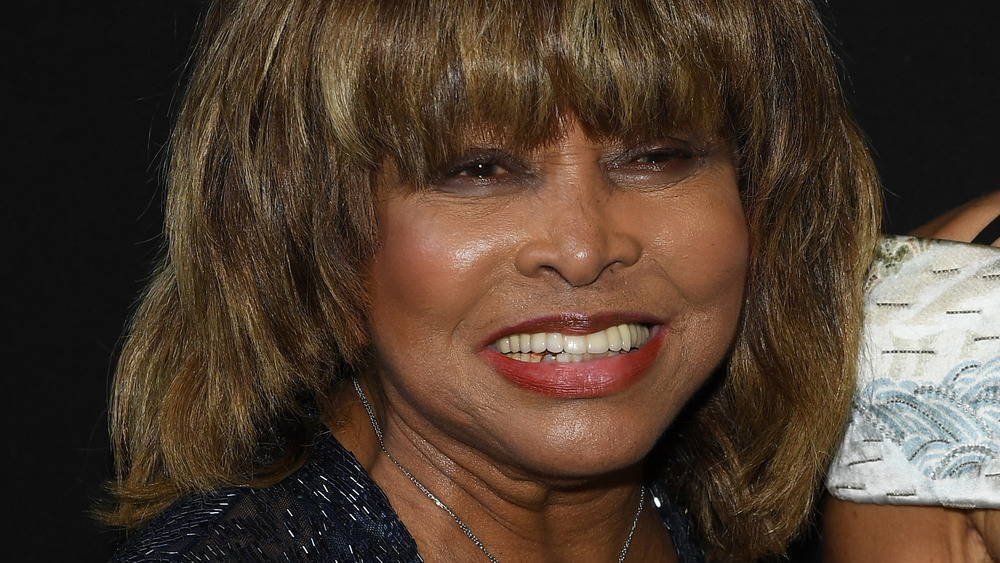 Pascal Le Segretain/Getty Images
It sounds like it was a name he decided for her without warning. In 2019, Turner told Gayle King in a CBS interview about her memoir My Love Story that she found out about her new name unexpectedly. "He just came home from the record company. He said, 'Here's the record.' And I said, 'Who's Tina?' He said, 'You're Tina!' And I said, "Tina? Tina Turner?' It was really hard to say in the beginning." Indeed, very different from Anna Mae Bullock.
So Ike Turner gave Tina her name before the two were married in 1962 (via WDET). Yet, however she got the name, she's made it her own and the name "Tina Turner" is basically synonymous with the Queen of Rock. The singer is on the 2021 Rock and Roll Hall of Fame nominee list as a solo artist, some 50 years after her musical beginning. She and Ike were inducted together in 1991; she was a no-show for the event while Ike was in prison (via Rolling Stone).
If she's inducted into the Rock and Roll Hall of Fame, it will be one more accolade for Turner. Tina Turner's earned, among other awards, multiple Grammys, a Recording Academy Lifetime Achievement Award, and a star on the Hollywood Walk of Fame; she's also a Kennedy Center Honors recipient. At that event in 2005, Beyoncé said, "I'll never forget the first time I saw [Tina] perform. I never in my life saw a woman so powerful, so fearless, so fabulous. And those legs..." (via iHeart Radio).