The Real Meaning Behind Poker Face By Lady Gaga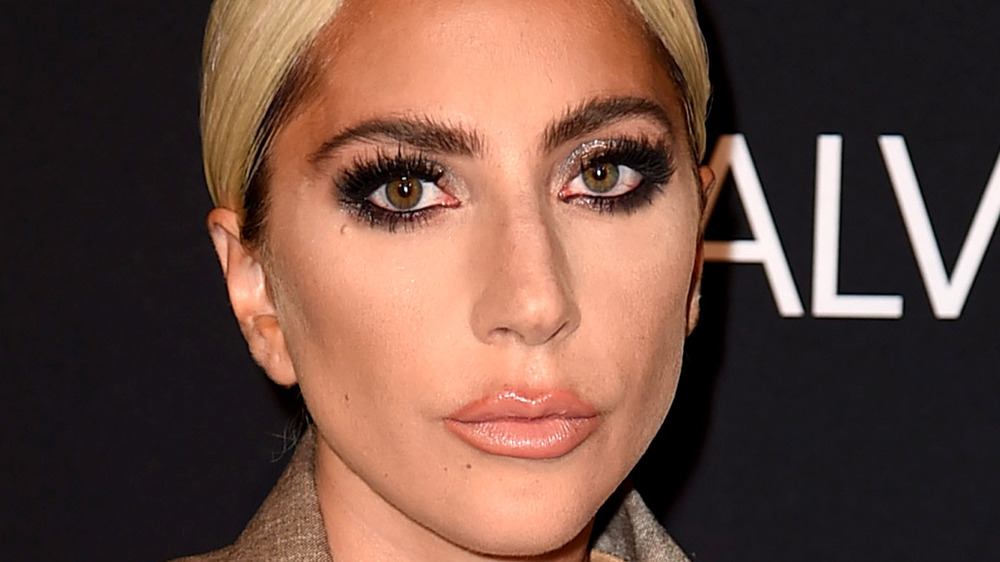 Kevin Winter/Getty Images
In 2009, Lady Gaga's smash-hit single "Poker Face" topped the Billboard Hot 100. The second cut from Gaga's now-iconic debut album The Fame then went on to storm the charts globally and has since become a staple track in the Grammy Award winner's ever-expanding discography. But, what is the real meaning behind "Poker Face" by Lady Gaga?
Penned by Gaga herself and famed producer RedOne, the No. 1 smash was inspired by the singer's bisexuality and past sexual experiences. According to Contact Music, Gaga discussed the origins of "Poker Face" during a private gig in London back in 2013. Speaking to the crowd, she revealed, "You know this song is actually about when I was making love to this guy that I was dating a long time ago," adding, "I was thinking about chicks every time we had sex." The Academy Award winner concluded, "and I just didn't want him to figure it out because I felt so bad. But I don't anymore because I wrote a song about it."
Poker Face is bursting with sexual innuendos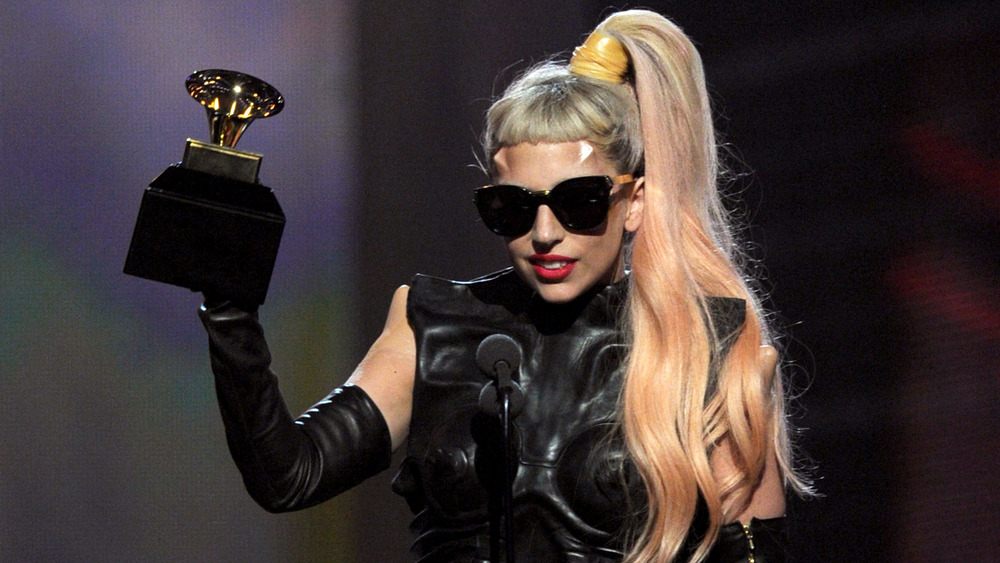 Kevin Winter/Getty Images
Per The Sun, Gaga previously revealed that "Poker Face" doesn't just draw inspiration from sexual experiences, it was also inspired by gambling, which can be heard in the song's lyrics, "I won't tell you that I love you, kiss or hug you / 'Cause I'm bluffin' with my muffin / I'm not lying, I'm just stunnin' with my love-glue-gunnin' / Just like a chick in the casino / Take your bank before I pay you out / I promise this, promise this / Check this hand 'cause I'm marvellous" (via Genius). 
More than a decade after it's release, "Poker Face" became a viral sensation across social media when some of the track's lesser-known lyrics came to light 13 years after the song's debut. As LadBible reports, the No. 1 hit began trending when some listeners discovered the lyrics "Po-po-po-poker face, po-po-po-poker face (Mum-mum-mum-mah)" actually go "Po-po-po-poker face, fu-fu-f*** her face (Mum-mum-mum-mah)." 
After stumbling upon the revelation, one Twitter user wrote, "I'm today years old when I found out the real lyrics to "Poker Face" - childhood ruined," while another fan joked, "Our parents let us sang this song in the car as a kid!"