The Truth About Selling Your Clothes On Poshmark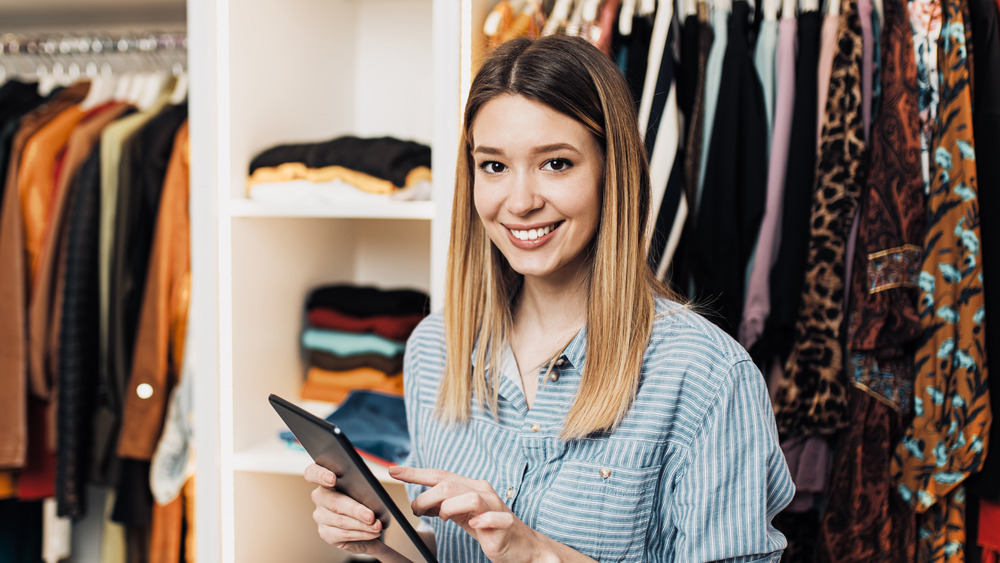 Shutterstock
If you're looking to make a quick buck, chances are most people will tell you to do either two things: become an Uber driver or sell your clothes. Enter: Poshmark — an e-commerce website and social platform where users can sell and buy used clothing, per Insider. It sounds like a fun idea; selling your old sweaters and too-small tops for a quick earning. But, according to Bellatory, it's not that simple.
Bellatory reports that you must have at least 30 items to list to sell your closet. Plus, the outlet also said that most of the items have to be brand-new or only slightly used to get sold. So, if you're looking to sell your once-white sneakers, you're out of luck! And, get this: even if you have a lot of brand new or slightly used clothing to sell, the photos of your clothing must also be top-tier. Whoever said selling clothing Poshmark was an easy idea probably hasn't put in the work.
The pros and cons of Poshmark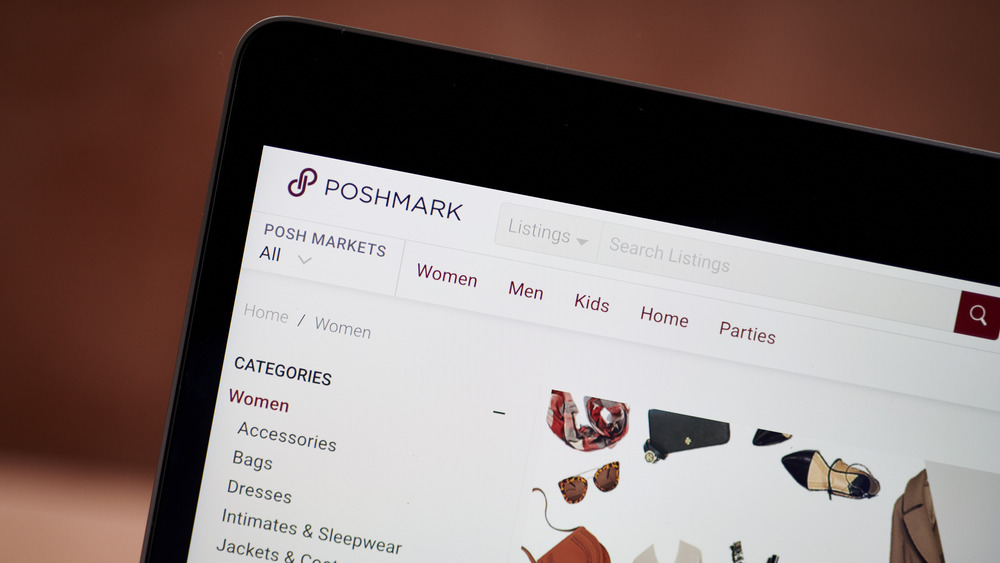 Bloomberg/Getty Images
Okay, so you have a request for an order, what happens now? Deal with your seller fees, another unfortunate side of Poshmark. Easyship reports that Poshmark takes 20% of the commission for orders over $15. If the sale is under $15, the seller must pay Poshmark $2.95. And, to make it worse, that's not the only fee. Since 2019, Poshmark has charged its buyers a sales tax, according to Bellatory. This tax can dissuade buyers from shopping at Poshmark, which in turn affects the revenue of sellers.
Since Poshmark is also a social platform, you must be engaged in your lists. What does that mean exactly? Well, according to Bellatory, sellers can share their "closets" and get followers, which can attract buyers to their clothing. Unfortunately, since Poshmark is a competitive market, buyers have to interact with the app a few times a day to "closet" to get views.
Poshmark isn't all that bad — there are a few benefits too! The high fees cover the advertisement, which attracts buyers to the site, according to Bellatory. Plus, the more buyers, the bigger the market gets and the opportunity to receive orders grows more.
Every e-commerce website has its pros and cons. And, while Poshmark might not be "easy money," it's still a good way to earn some coin. You just need to know how to work the system, and now you do.