The Best Wardrobe Colors For Your Hair Color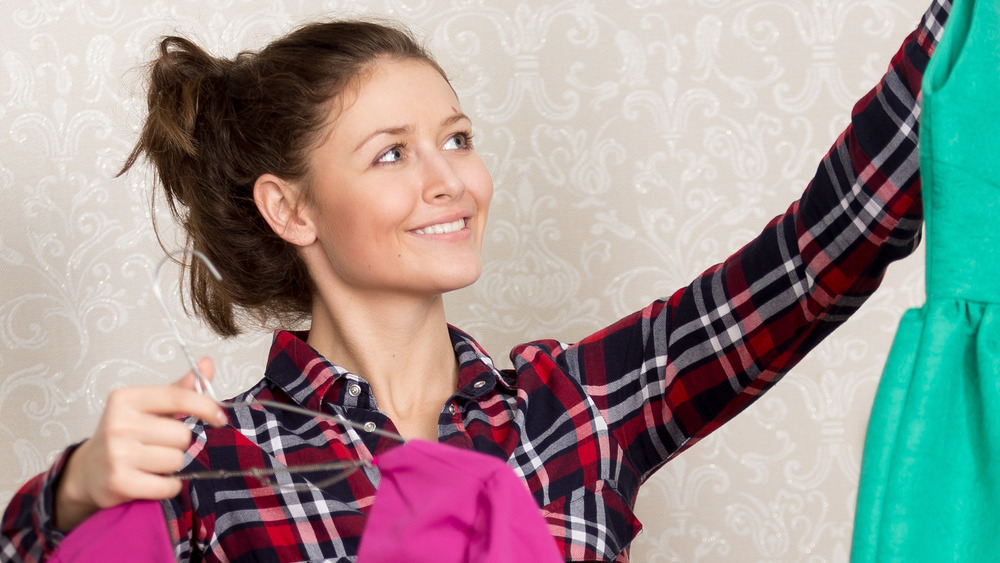 Shutterstock
Changing hair colors is as fun as changing your wardrobe, and, when buying clothes, people often like to mix and match according to what would look best together. Choosing the right hair color for your skin tone is similar to choosing the perfect wardrobe colors for your locks. Matching is key for a well-put-together look, and there are tons of hues available in the market today for different shades of blondes, browns, reds, black, and gray — all at your disposal.
Choosing the right colors for your clothes can be a challenge, and, at the same time, exciting. It's like planning a party. You have to pay attention to detail. A polished look requires everything from your makeup down to your choice of shoe color to look perfect. "Would you throw on a bright yellow hat without thinking about whether it clashed with the rest of your outfit? Well, that hat is your hair — and it's a hat you wear every day," renowned stylist George Brescia wrote in his book, Change Your Clothes, Change Your Life (via Livingly).
When you get a fresh dye job, your clothes in your closet may or may not look good with your new hair color. But, fret not. Choosing the right wardrobe colors for your tresses can be a walk in the park if you follow some tips.
The ideal wardrobe colors for blondes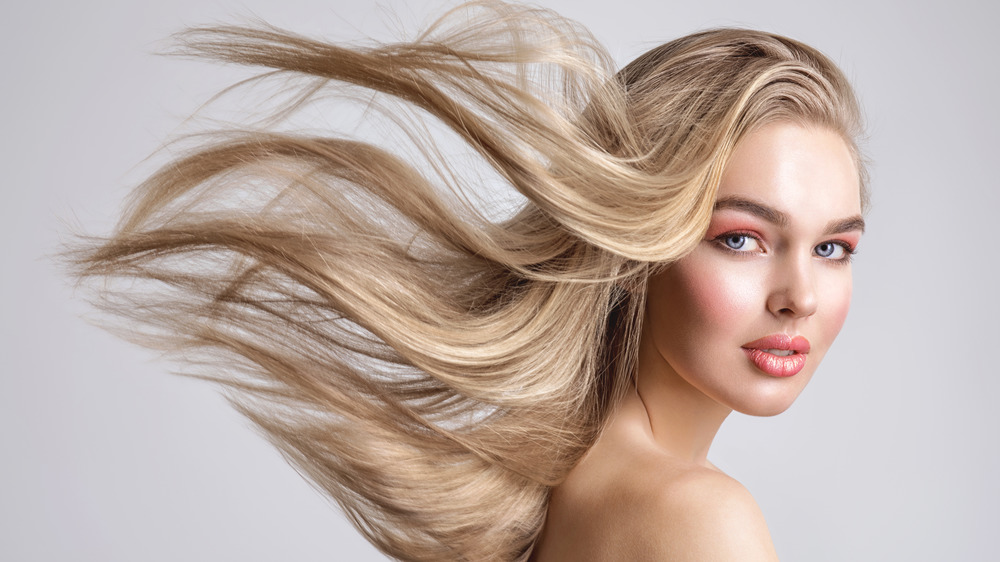 Shutterstock
Blondes can rock bright and warm colors. Any shades of blue and bold colors — like red — look especially striking on platinum blondes. For honey blondes, blue, green, red, purple, and yellow hues with high color saturation will look great on them (via She Knows). Furthermore, fair-haired women can also rock shades of pink and orange. When it comes to blondes in black, the dark color may look too harsh for people with a lighter complexion. If you prefer dark shades, go for navy blue. "It acts as a black without being a black, creating a subdued palette that is one important degree warmer," stylist and author, George Brescia, shares (via Livingly).
He also explains that not all patterns look great on blondes. Bold patterns are a no-no for light-colored women, as the graphic patterns can overwhelm their features. Another color to consider is light brown (camel). Brescia further notes that the earth tone can bring out the highlights of your golden locks, and it can put "you at center stage" (via Livingly).
The ideal wardrobe colors for brunettes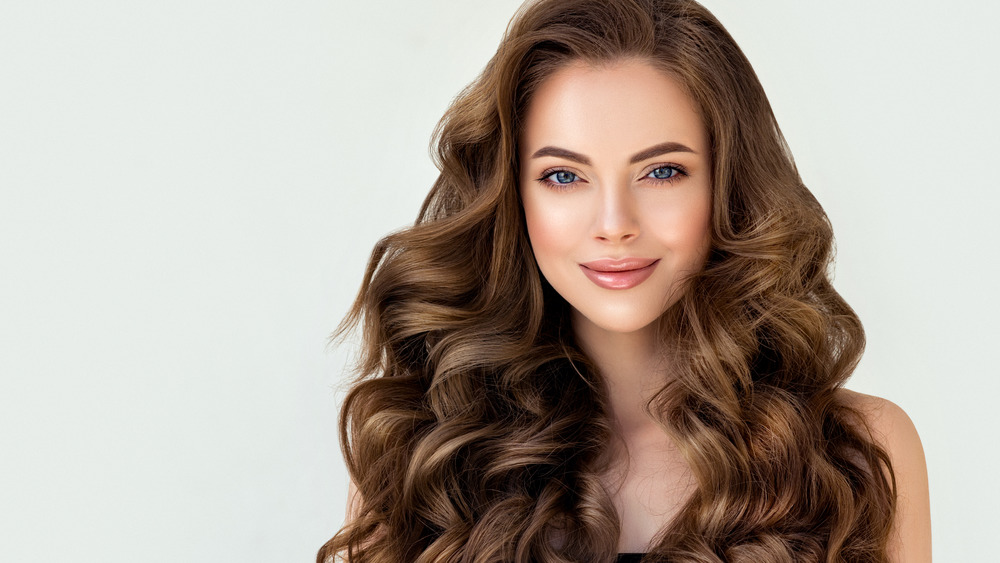 Shutterstock
Brunettes can rock rich colors. Shades of red (both bright and dark) can also look good with your hair color, as well as blue, black, and white. Like blondes, jewel colors can also look great on you. For hair with warm tones of brown, you may want to try out some green shades such as olive, orange-red, and a dark shade of purple. As for brunettes with cool tones, gray, dark blue, and brown will look stunning with your hair color (via She Knows).
Brown-haired women can enjoy wearing printed patterns, as they can make your features stand out. Pastel colors and beige can make you look washed-out, but neons can look fabulous on you (via Bright Side). "Your shock of dark hair makes a powerful statement," stylist George Brescia said. The dark locks can "stand up to bright colors." He also urges brunettes to embrace their "ability to wear attention-getting hues that would be overpowering for other women" (via Livingly).
The ideal wardrobe colors for redheads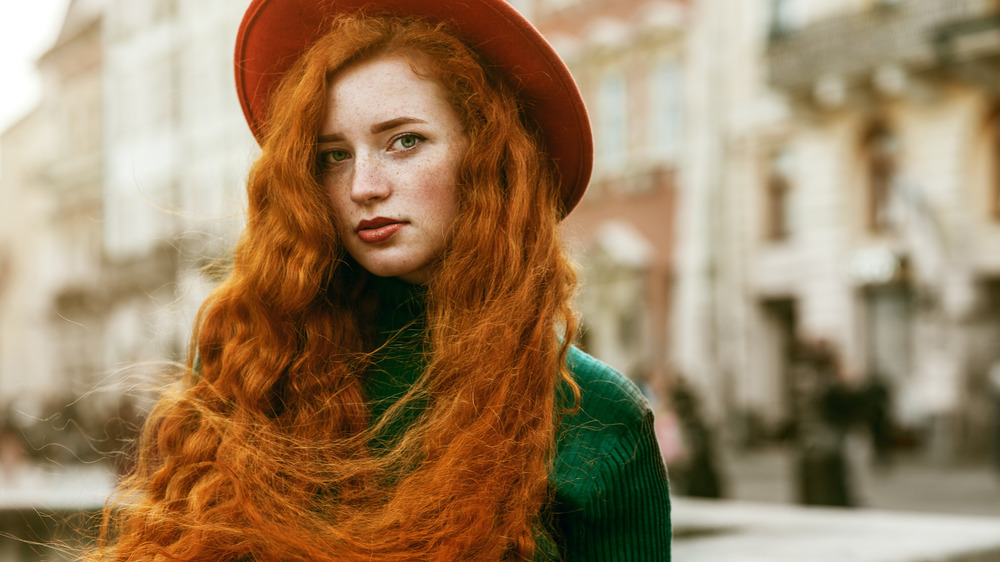 Shutterstock
The bright, rich locks of a redhead are already a statement on their own. Mixing with different kinds of wardrobe colors may not be ideal since their hair color is not neutral. Picking out colors of clothes can be more challenging for redheads, unlike women with other hair colors. Shades of colors are another thing to consider. Stylist George Brescia recommends specific colors for the standout tresses. Like blondes, redheads can wear navy blue clothes instead of black. The dark color can wash out the pale skin of redheads (via Livingly).
Green is also an excellent choice for redheads and probably the most flattering color for them. The hues of the earth tone "lie on opposite ends of the spectrum and thus present the strongest possible contrast when juxtaposed," Brescia explains. Coral and camel colors will also look fabulous with red hair. However, stay away from pastels, as they can be unflattering for your locks (via Bright Side).
The ideal wardrobe colors for black and gray hair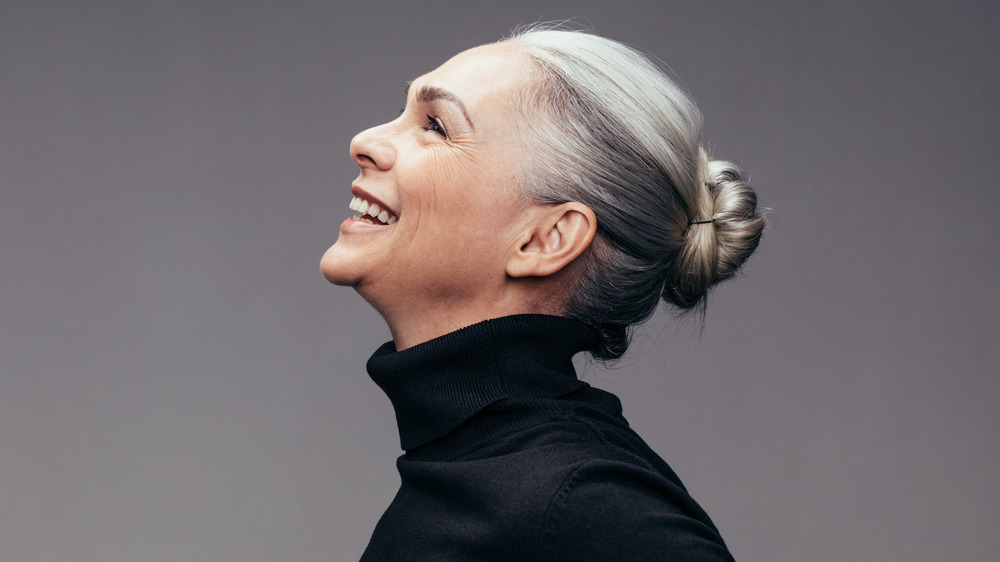 Shutterstock
Black-haired women can wear the fail-proof black color. In addition, white, green, purple, blue, and clothes with patterns will look amazing with your dark locks. Low-saturated colors, such as taupe and mauve, may not look ideal with your tresses. Although light pastels will look great and can be a nice contrast to your hair (via Bright Side).
As for women with platinum or gray hair, Sandy Dumont, an image consultant, recommends wearing clothes with jewel tones such as ruby red, sapphire blue, purple, magenta, and fuschia. She also advises choosing white, black, and navy blue as they're neutral colors. Dumont also notes avoiding specific colors that are unflattering for ladies with gray hair. "Avoid going matchy-matchy with gray clothing, as it can age you. Greens can also be tricky, as they can actually make your hair look green when you're standing in the sunlight" (via Revolution Gray). The right wardrobe colors will not only complement your hair color, but they will also make your overall appearance look stunning and polished. Consider these tips, and you will look fabulous every day.