The Surprising Technique Miranda Kerr Uses To Make Her Eyes Pop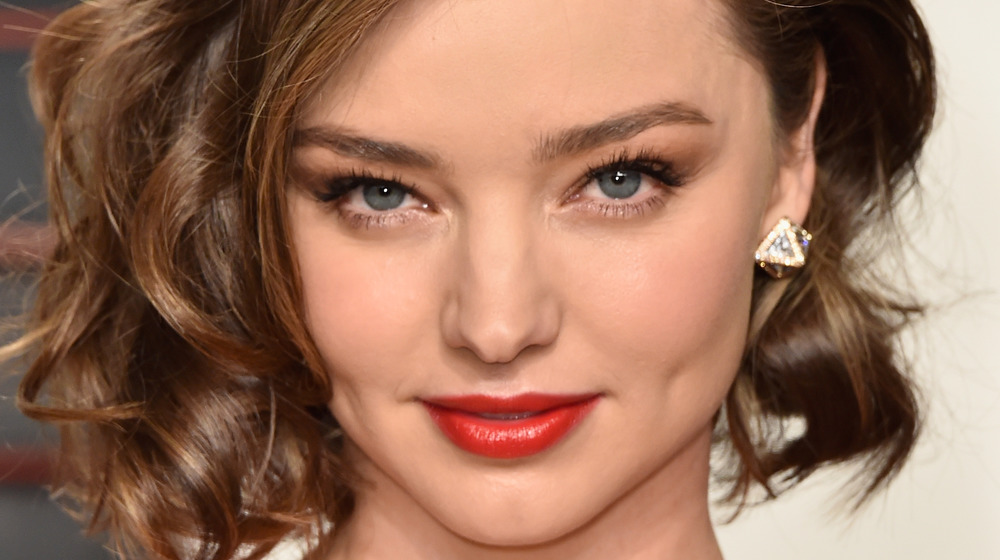 Pascal Le Segretain/Getty Images
Miranda Kerr is one of the most popular and successful models out there. She has been a Victoria's Secret Angel, she has her own line of organic skincare products, and she has worked with brands such as Baby Phat, Levi's, Balenciaga, H&M, and Maybelline New York, to name a few (via Business of Fashion).
One of Kerr's features that really stands out is her eyes. They are a beautiful blue color, and she actually has a trick she uses, in order to make them shine even more. 
This tip was shared by Beth Bender Beauty, which considers itself to be the go-to source for eye makeup and which is even the creator of the smoky eye and eyeliner stencil kit. The brand has a blog on its website, and one of these blog posts listed out all of the details on beauty secrets from celebrities, including Kerr's secret for her sparkling eyes.
This simple drugstore product actually has many more uses, when it comes to makeup application
There are tons of ways to help eyes pop, and they involve everything from the color and texture of makeup that is used to the placement and products incorporated. StyleCaster even once made a list of 101 ideas for this very thing.
But when it comes to Kerr's technique, she puts clear lip balm around her eyes, using it as a highlighter! Beth Bender Beauty did point out that when copying this life hack, one may want to opt for a natural balm over a gloss, in order to avoid any stickiness.
Yes, lip products are not just for our peepers. The Zoe Report states that lip gloss could double as eyeliner, blush, highlighter, and/or eye gloss, while Byrdie reports that lip balm can also be utilized for skin salve, a flyaway tamer, brow gel, and a cuticle cream. Sounds like an overall win for this item and these uses!