Try This DIY TikTok Trend To Turn Your Old Bras Into Bralettes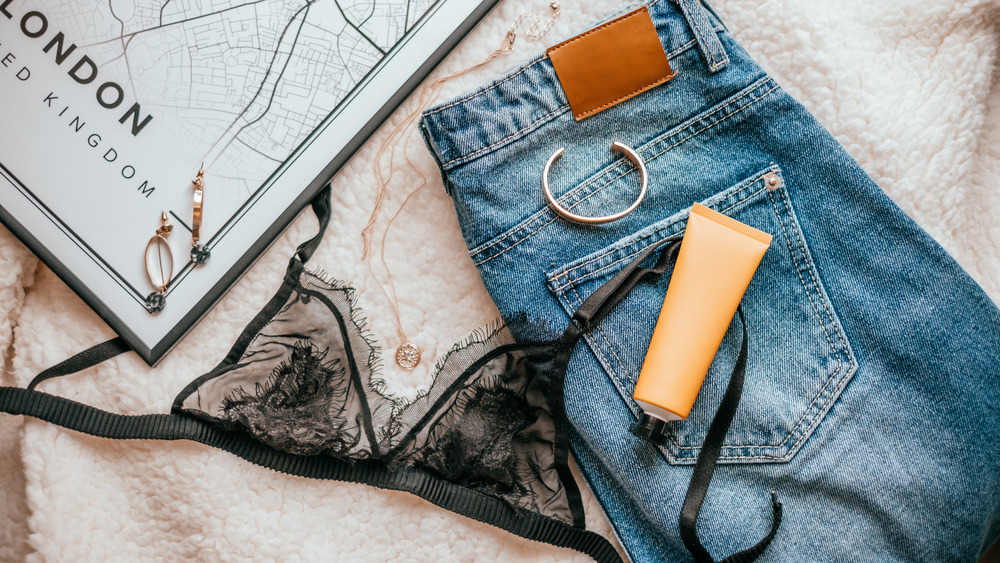 Shutterstock
If your old padded bras are currently residing at the bottom of your underwear drawer and you have no idea what to do with them, there's a DIY TikTok trend that is ready to answer your prayers. Old or new, padded bras aren't the most comfortable things around, especially the ones that are layered with pinching underwire. There's no sweeter feeling than coming home at the end of the day and tossing it out of sight, out of mind.
Before you dump out your drawer, TikTok has figured out a creative and easy way to upcycle them into the latest fashion trend: Bralettes. Bralettes combine everything we love in a good bra — including comfort, style, and support — without the constant adjustments and prodding that comes with underwire, per InStyle. Thanks to TikTok, you don't have to drop a lot of cash to try out this trend. Turn your old bra into a stylish bralette in two simple steps.
To get the look, you need two things: scissors and patience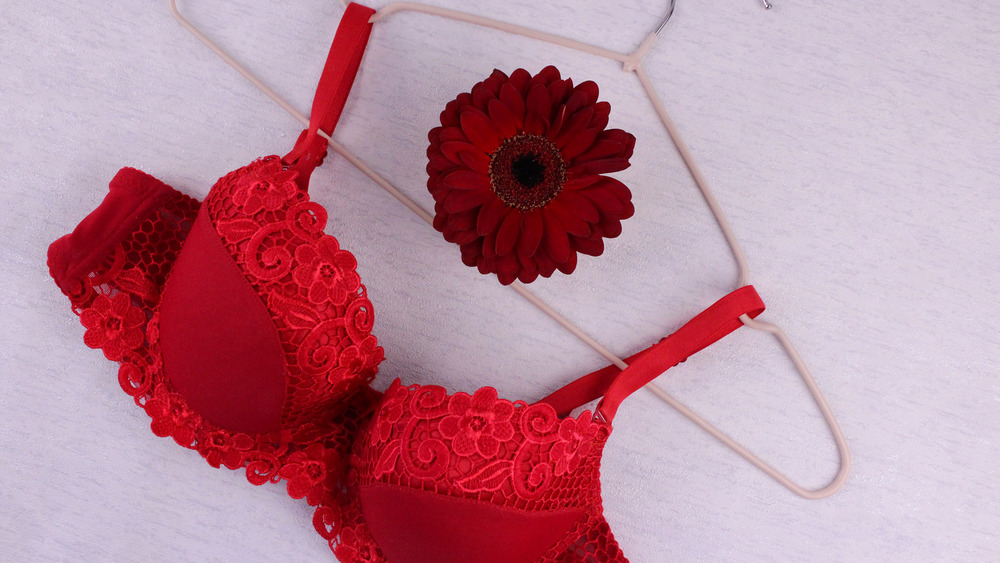 Shutterstock
The #bralette and #bralettechallenge hashtags have been blowing up on TikTok with tutorials of users turning their padded lace bras into bralettes, according to Insider. Based on one TikTok user's tutorial, the trick is to flip your bra over to the padded side, and then carefully cut into the seam at the top. From there, follow the lining of your bra cup and cut out the padding.
And voilà! Your new favorite not-top is ready to be worn out. You can style this trend in so many different ways. Stuck between outfits? You can rock your bralette under a lacy or sheer top, or layer it over your T-shirt for a more laidback look (via Harper's Bazaar). You don't even have to leave your house for this comfy and flattering trend. Guarantee you'll never get bored with your new look.