Don Lemon Finally Speaks Out About His Relationship With Chris Cuomo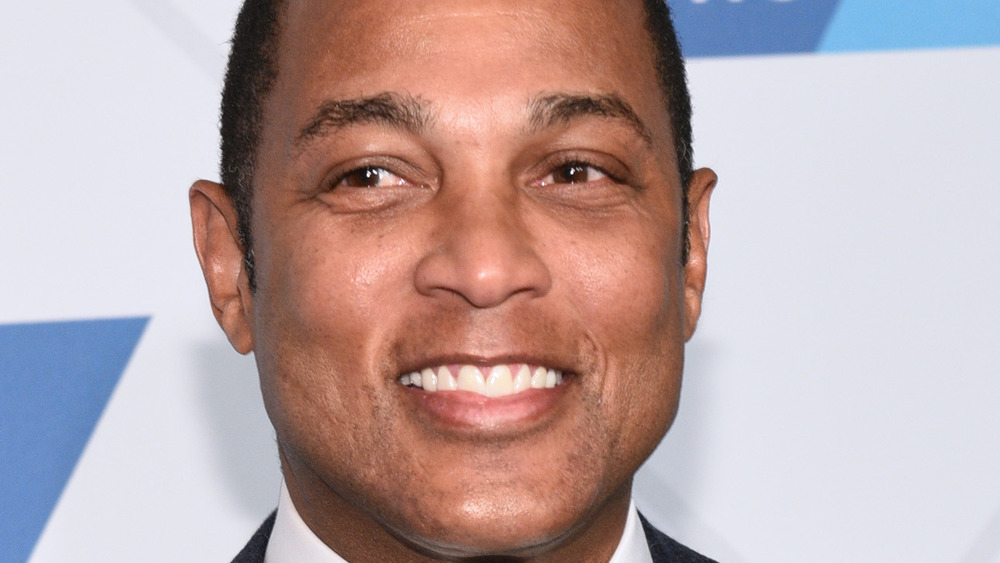 Mike Pont/Getty Images
Having nightly shows side by side, Don Lemon and Chris Cuomo's friendship has become a major talking point for CNN viewers thanks to their on-screen banter. In a recent interview with Wendy Williams, Lemon finally gave some insight into their relationship – as well as addressing the recent controversy relating to a comment made by Chris, and the ongoing sexual harassment allegations surrounding New York Governor Andrew Cuomo (via NBC News).
Appearing on The Wendy Williams Show on March 23 to promote his new book, This Is the Fire: What I Say to My Friends About Racism, Lemon spoke openly about their friendship amidst the major controversy surrounding Andrew (via Wendy Williams Show). Since December 2020, nine women have come forward with allegations of sexual harassment against the New York governor. "I don't feel weird talking about it," the CNN anchor told Williams. "What I feel weird [about] is the pressure and all of the focus that's on my friend because my friend is not the governor. My friend is the governor's brother."
Don Lemon also addressed the backlash surrounding a comment made by Chris Cuomo
Williams also brought up the recent criticism regarding a comment made by Chris during a segment with Lemon on March 6 (via USA Today). Chris was singing the lyrics to the 1970s sitcom Good Times, and when asked by Lemon how he knew the lyrics Chris replied: "You know I'm Black on the inside." This garnered major backlash on social media, which Lemon discussed with Williams. "I'm not discounting however you want to feel about that comment, it depends on who it came from," he said. "If it comes from someone who is a bigot, or someone who is making fun of people of color, then I would understand that."
Lemon went on to explain that Chris was "joking around" and that's the way they talk to each other in person. "Perhaps on television, it may have been a little shocking." Lemon reiterated this sentiment in an interview with USA Today, explaining "Chris is my friend, I know his heart, I know where he's coming from, and I know that it was a joke amongst friends."