Here's How Close Andrew Cuomo Is To Being Impeached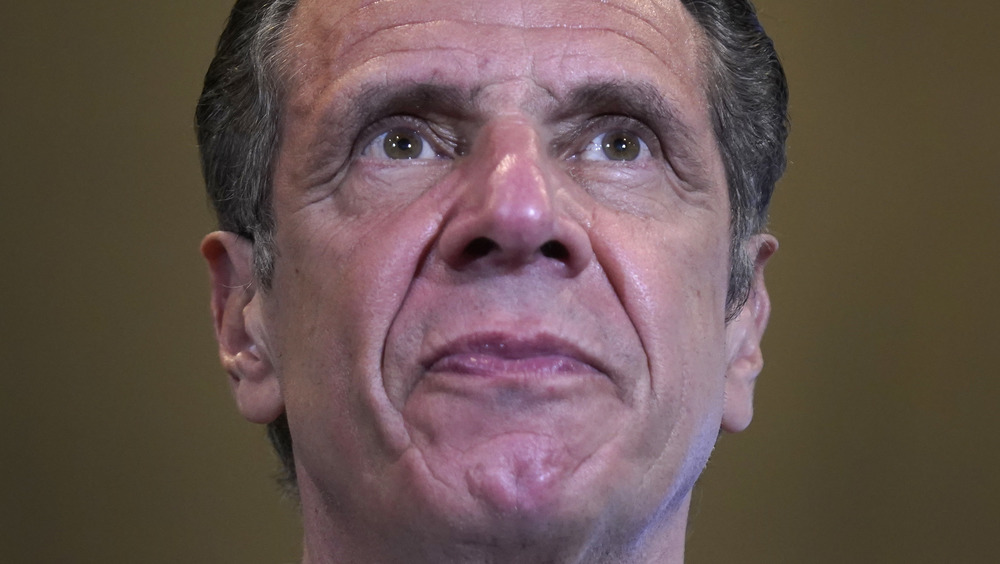 Pool/Getty Images
In December 2020, Lindsey Boylan, a former aide to Andrew Cuomo, tweeted that the New York Governor "sexually harassed me for years." In February 2021, Charlotte Bennet, another one of the governor's former aides, told The New York Times that Cuomo would ask her inappropriate questions at work. After that, multiple more women, including Anna Ruch, Anna Liss, and Alyssa McGrath, came forward with inappropriate stories about the politician (via The Cut). Additionally, Cuomo's health commissioner was questioned about COVID-19 deaths at nursing homes (via Newsday).
Now, New York Magazine reports there are two state investigations looking into all of this and more. The publication also reported that many state lawmakers have made it known that they want Cuomo to resign and that the State Legislature could impeach Cuomo.
So what exactly is next for Andrew M. Cuomo, the 56th Governor of New York, and will he really be impeached?
Cuomo's investigation could take 'months, rather than weeks'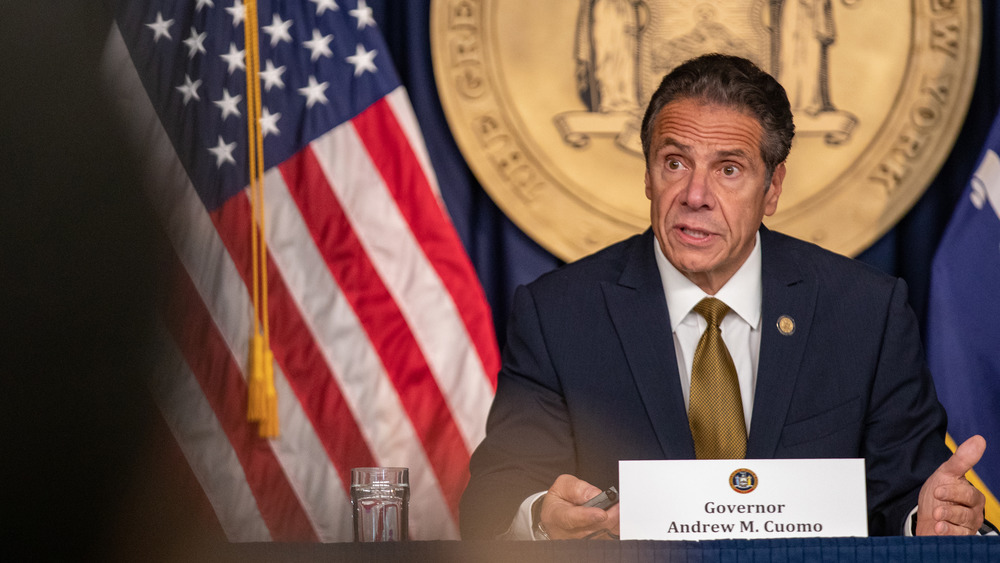 Bloomberg/Getty Images
The Assembly Judiciary Committee had its first impeachment inquiry meeting on Tuesday. Assemblymember Michael Montesano said the allegations were "disturbing and serious" and said to look into financial details surrounding managing the pandemic that were published in Cuomo's book, while others said to look into the governor's toxic work environment (via WSKG).
In order for there to be an impeachment, the committee would finish up its investigation and then would draft articles against him. Then, the lieutenant governor, Kathy Hochul, would step in as governor. This has only happened one time in New York's history, as William Sulzer was impeached over campaign finance violations in 1913 (via New York Magazine).
However, this could all last "months, rather than weeks", according to the committee (via CNN). While there is evidence, Assembly Judiciary Committee Chairman Charles Lavine said that Speaker Carl Heastie "has directed us to examine all credible allegations, including but not limited to — and here the key is including but not limited to" (via New York Post).