The Real Reason Dolly Parton Wouldn't Let Elvis Sing I Will Always Love You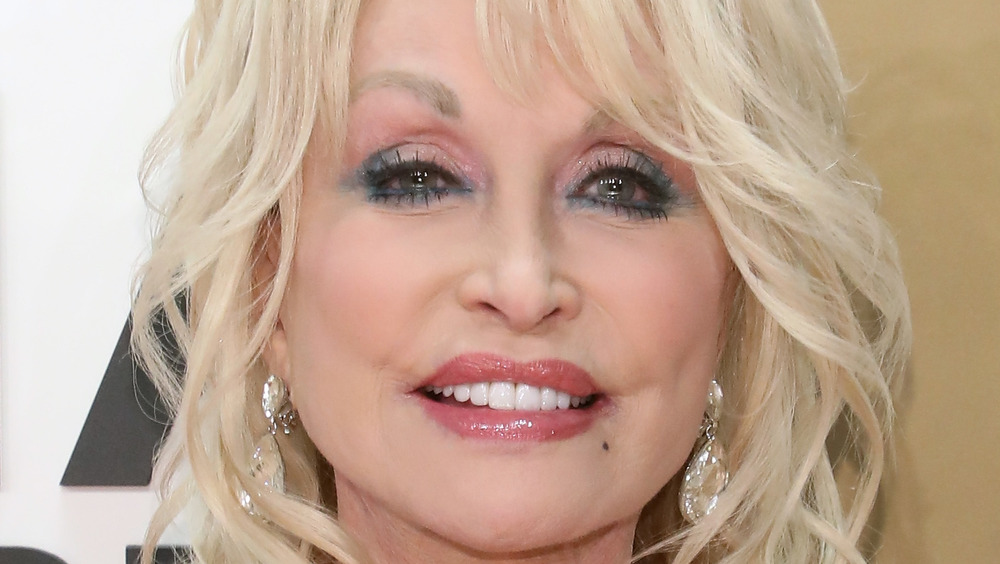 Taylor Hill/Getty Images
If you're a Dolly Parton fan, you probably know that she wrote the song "I Will Always Love You," which the late Whitney Houston sang in the 1994 film The Bodyguard. Houston's iconic rendition wasn't the song's first, though (via Amo Mama). The country music star wrote and released the song in 1974 (via Good Housekeeping). The memorable song became a number one hit two times for Parton, once in 1974 and then again in 1982, when she recorded it for the movie The Best Little Whorehouse in Texas.
The King of Rock and Roll, Elvis Presley, originally planned to record a cover of Parton's hit song, but she didn't let him. Parton opened up to talk show host Seth Meyers on Late Night With Seth Meyers (via NBC) about her surprising decision to decline Elvis' wish to sing the ballad, which wasn't actually about a romantic breakup. Instead, Parton penned the hit due to a professional split with Porter Wagoner, with whom she starred on The Porter Wagoner Show before striking out on her own to build a career. The deal for Elvis to record "I Will Always Love You" nearly went through, but the singer put the brakes on it because of one caveat in the contract.
Here's why Elvis never recorded Dolly Parton's iconic song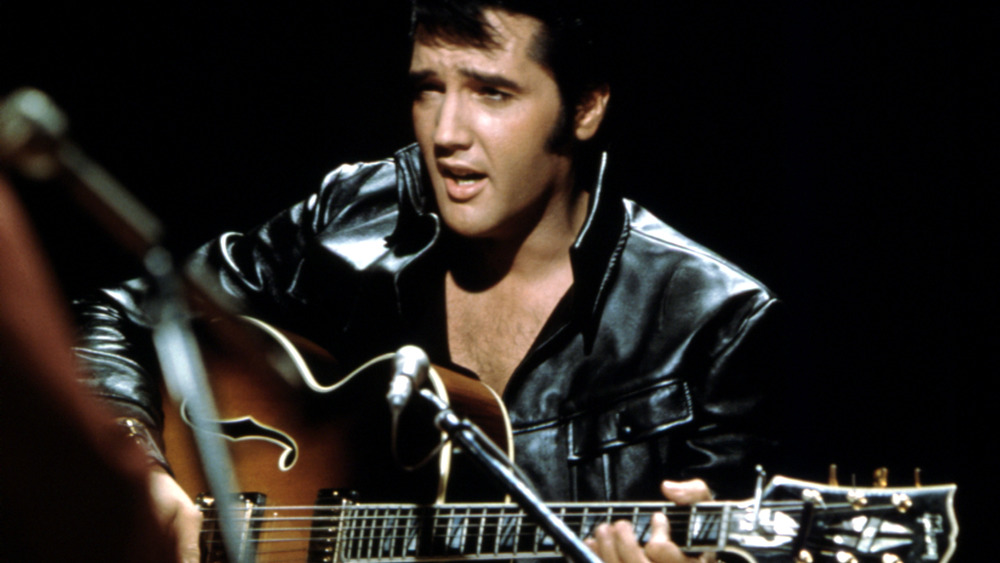 Michael Ochs Archives/Getty Images
Elvis planned to record the ballad, but his manager, Colonel Tom Parker, told Dolly Parton that he'd own half the rights, which the shrewd businesswoman simply couldn't do. Parton knew she wrote the song, and despite the King's popularity, she couldn't allow herself to lose half the rights to it (via Amo Mama).
"I couldn't do it," Parton told Meyers. Her reasoning had to do with her legacy. "I was leaving that for my family, and so I just didn't do it. And [Elvis] didn't do it. After Whitney recorded it, I realized that that was the best choice." Later, Parton told The Big Issue that she "cried all night long" after making the difficult decision. Parton also revealed another interesting fact about Elvis and her song. "I know he loved the song. Priscilla told me later that he sang that song to her when they were coming down the steps of the courthouse after they divorced. That really touched me" (via The Big Issue).
It turned out to be an excellent choice for Parton because after Whitney Houston recorded it, Parton said, "I had enough money to buy Graceland" (via Country Fancast). The rights to the song ended up being quite lucrative for the "Jolene" singer. It helped cement her fortune. While she didn't buy Elvis' mansion, Parton used her money for some incredible causes, including giving books to children from birth to age five through her Imagination Library.