Why Kamala Harris' Upcoming Event With Bill Clinton Is Raising Eyebrows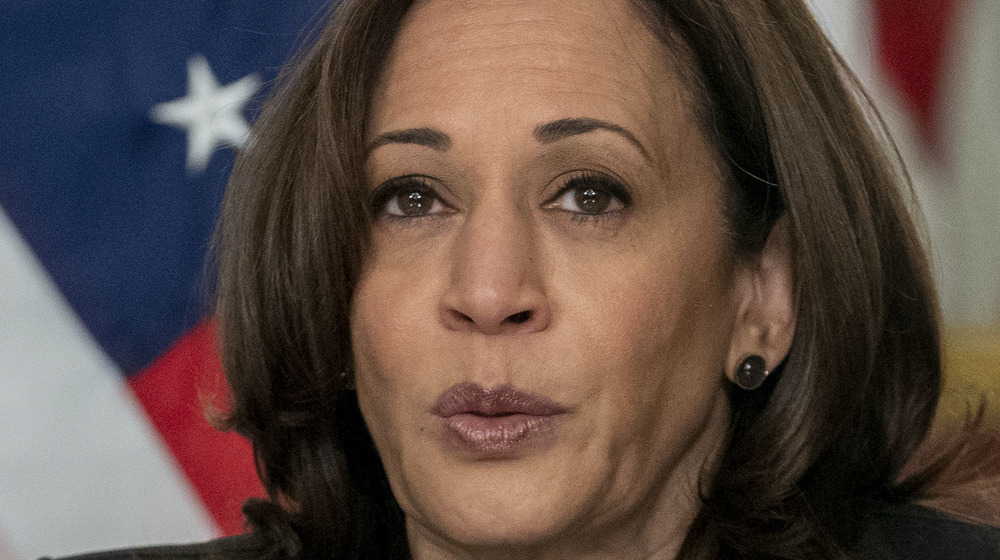 Bloomberg/Getty Images
When Kamala Harris was elected vice president, it was widely heralded as a major moment for women not just all over the country, but all over the world. Forbes references an oft-quoted message from her mother, who told the young Harris, "you may be the first to do many things, but make sure you are not the last." Indeed, in addition to Harris becoming the first female VP and the first Black VP, she was previously, the first woman and first African American to be California's attorney general. 
Likewise, her 2016 election to the U.S. Senate was history in the making, as Harris became the first Indian American woman to do so. Even before becoming VP, Harris was the first Black woman and the first Asian American woman on the presidential ticket of a major political party. Paving the way is hugely important to her, as Harris has seen women all over the country, of all ages, moved to emulate her ascent and head into politics. As a result, her upcoming engagement with Bill Clinton has left many puzzled. 
Bill Clinton doesn't seem like the wisest choice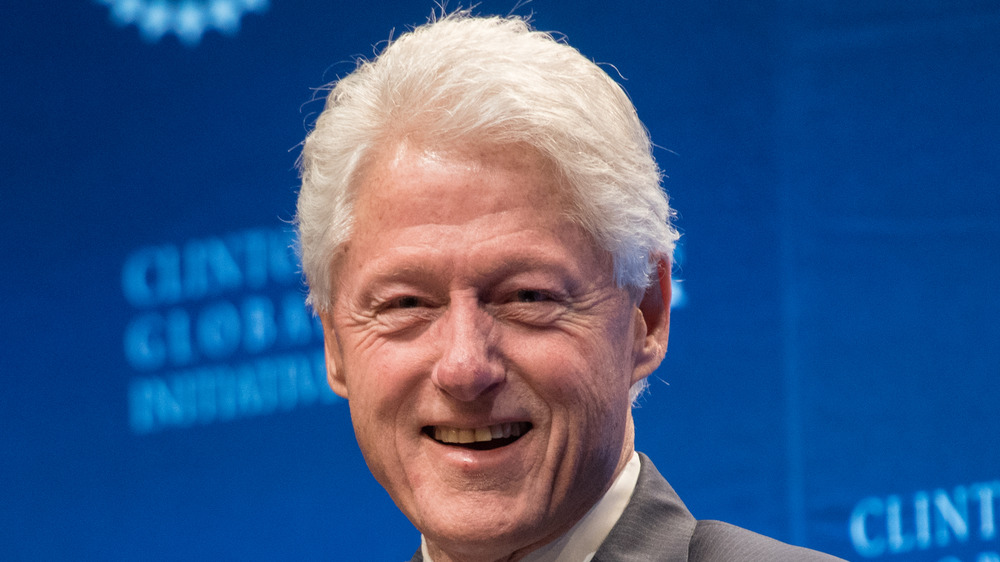 Noam Galai/Getty Images
It was announced on Twitter that "Harris will go one-on-one with Bill Clinton on Friday to talk about the impact of COVID-19 on women, and empowering women and girls in the U.S. and around the world as part of a Clinton Global Initiative event." The event is being held in conjunction with Howard University, her alma mater. According to a statement from the Clinton Foundation, the meeting will "bring together 600 students from across the world who have made Commitments to Act — new, specific, and measurable initiatives that address pressing challenges," including environmental issues and restoring public faith in the power of democracy. Hillary Clinton and Stacey Abrams are also scheduled to appear, but it's the former president's inclusion that's causing concern. 
As many pointed out on social media, Clinton is a controversial choice to headline an event about women's issues. As one user sarcastically quipped on Twitter, "Noted champion of women and girls Bill Clinton," while several wondered whether the announcement was actually satire. As the Irish Examiner advises, Clinton's affair with intern Monica Lewinsky, who was 22 at the time, and the subsequent destruction of her reputation and career in the press, was cited as a reason not to allow him discuss women's issues. Likewise, the former president's well-publicized ties to Jeffrey Epstein were also brought up, while one Twitter user even compared it to "Harvey Weinstein discussing women in the workplace." It remains to be seen why Hillary or even Chelsea Clinton wasn't chosen instead, but Harris is guaranteed to impress, regardless of who she shares the virtual stage with.