Here's What JT From My 600-Lb Life Is Up To Now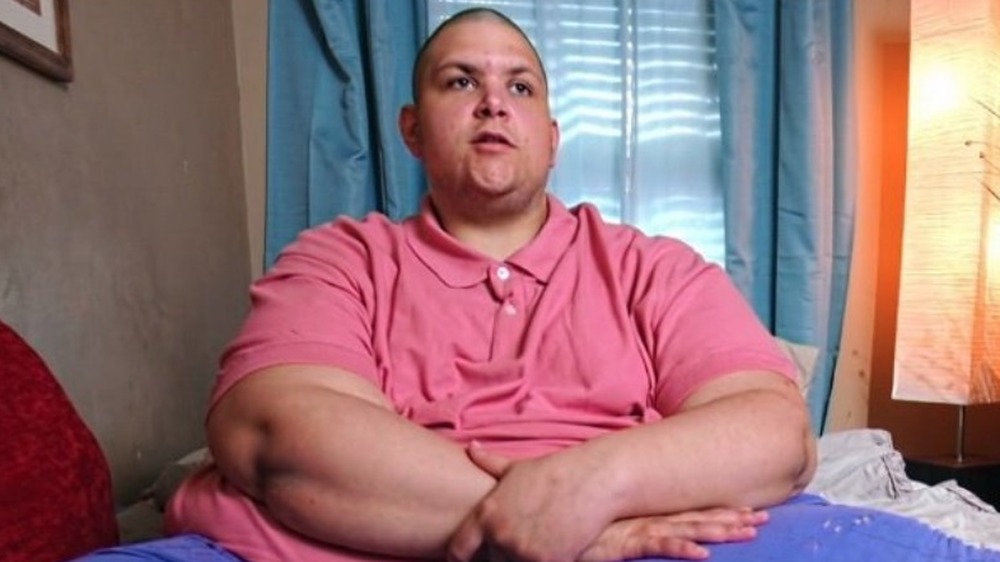 TLC
TLC's long-running reality show My 600-lb Life is filled with compelling life-or-death stories about morbidly obese people desperate to make a change. Sometimes, everything works out brilliantly and the lives of the featured participants are changed forever. Often, though, the people who choose to take part in My 600-lb Life are unable to change habits they've spent years forming and, in several cases, their lack of care and dedication sadly leads to death. 
With season 8's Julius "JT" Clark, viewers were primed to expect the worst. The young man was then one of the heaviest people ever to be featured on the show, topping out at almost 900 pounds. Thankfully, though, with the help of Dr. Nowzaradan, aka Dr. Now, JT managed to knuckle down and lose the weight, finishing up his time on the show a whopping 400 pounds lighter overall (via Facebook). JT's journey was far from over, though, and fans have wondered what happened to him since his episode first premiered on January 22, 2020 (via TLC).
JT is hopefully still on the straight and narrow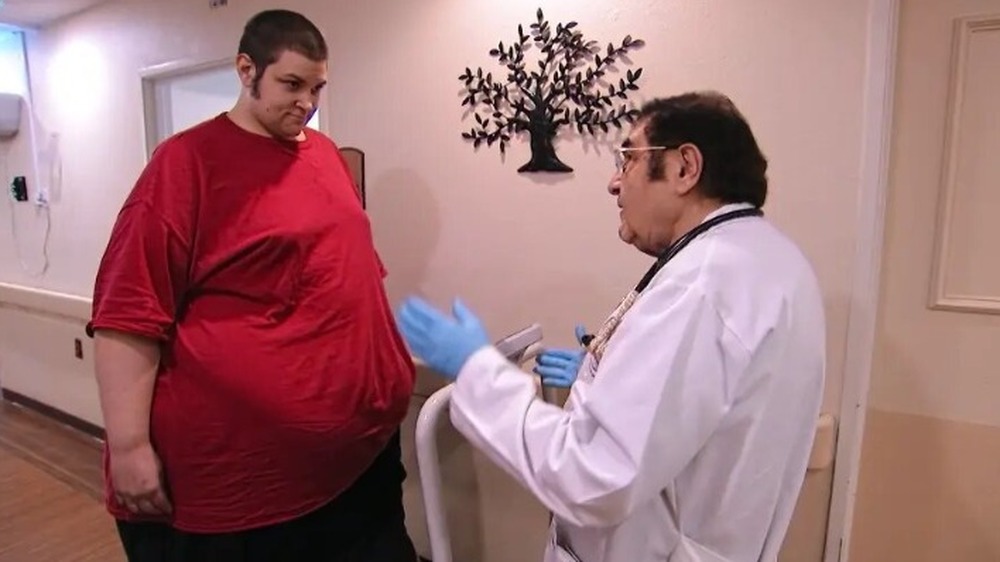 TLC
Over on Reddit, My 600-lb Life viewers are clamoring to know whether JT managed to go the distance and get healthy. They're also concerned about the 100-pound lymphedema growth on his leg, which was surely the most pressing matter after his weight loss. Many fans are demanding a My 600-lb Life: Where Are They Now? follow-up episode, especially since we don't really know where JT ended up. 
As The Cinemaholic reported, he's not active on social media, which makes it incredibly tough to glean where the Oklahoma native is now and whether he's doing well. The outlet did, however, claim that sources say JT is still living in Houston, where Dr. Now's practice is located, and that he is still in contact with Dr. Now and continuing to work on his weight loss. A recently-surfaced photo on Facebook, where an image of JT shows him appearing to be thinner — may support the claims of those anonymous sources.
As JT said at the end of his emotional My 600-lb Life episode, "I feel like all the hard work and all the sacrifice this took is paying off. A year ago, I couldn't even see a future for myself" (via Heavy). Hopefully, JT has continued to fight for the life he deserves in the time since.