The Glee Scene That Amber Riley Says Still Haunts Her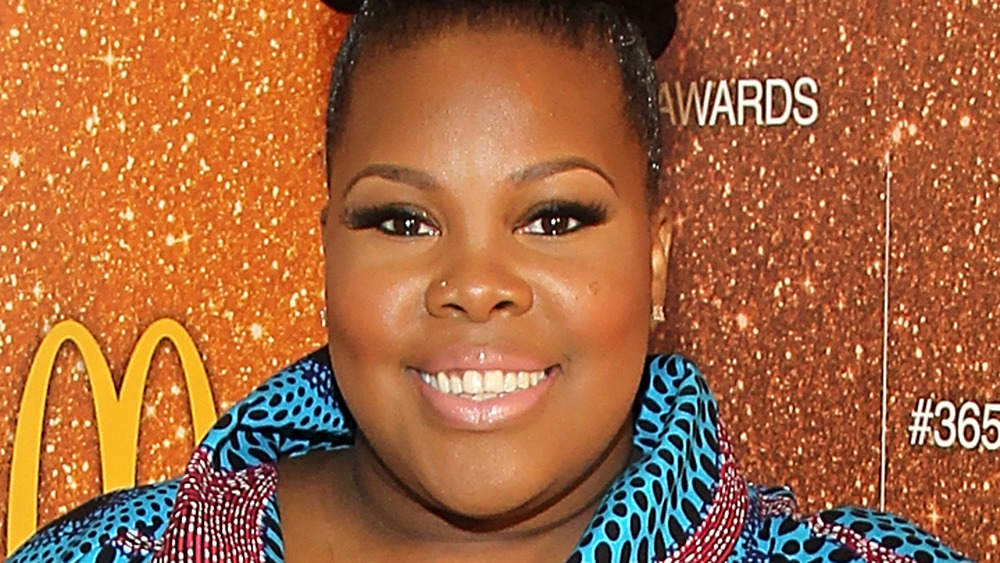 Bennett Raglin/Getty Images
Even the biggest Glee fans acknowledge there were plenty of moments in Ryan Murphy's frothy musical comedy that played as cringe-worthy rather than cool, which was likely not the intention — remember The Rocky Horror Glee Show (shudder)?  As Buzzfeed details, several otherwise minor incidents from the beloved series are burned in our brains all these years later because of the secondhand embarrassment we suffered not just watching, but reliving afterward. 
Depending on your personality, maybe it was the group rendition of Salt-N-Pepa's "Push It" that had you hiding behind your hands, the banjo-based cover of Sir Mix-A-Lot's cult novelty anthem "Baby Got Back," or even the enthusiastic performance of Sisqó's "Thong Song" that included a replica of Princess Diana's wedding dress. When it comes to Glee star Amber Riley, who played Mercedes Jones, one scene sticks out for all the wrong reasons, and she isn't afraid to say it. 
Amber Riley is saying Hell to the No to this Glee moment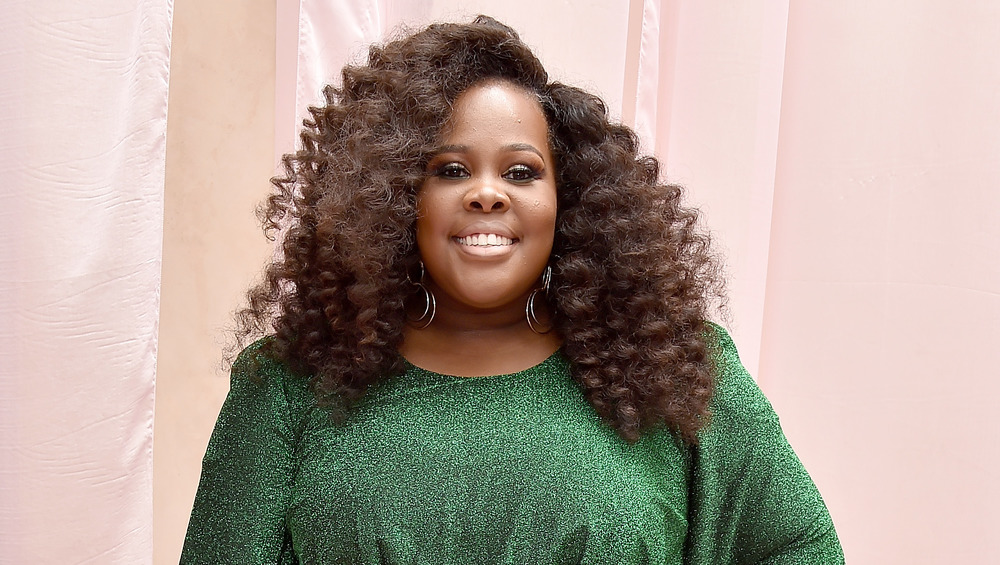 Gregg Deguire/Getty Images
Taking to TikTok — where the actress, singer, and activist has become a must-follow thanks to her hilariously frank and frequently self-deprecating videos – Amber Riley revealed the one Glee moment that makes her cringe to this day. She took part in the popular Coco Jones Challenge, which involves utilizing a sound-bite from the former Disney star's livestream, during which she memorably opined, "Yes I did that. And you would do it too for a check. I was an employee! And I was gonna get employee of the month, and that's on period!" Participants are using the challenge to poke fun at their previous dodgy behavior, just as Jones did when she explained that in real life, she's pretty "chill" and not perky and upbeat all the time (via Stay Hipp). 
Glee star Riley shared a clip from the show of her singing original track "Hell to the No," which was also the title of Mercedes' debut album. "This song still haunts me 😂😂😂," she captioned the video (via TikTok). Speaking to Interview magazine, Riley admitted she didn't really know herself until Glee was over, revealing, "I was 20 years old when I booked Glee. I didn't have a normal young adult experience. I always needed to be guarded." Through creating, Amber Riley realized "I had to really get to know myself, and the one thing about music, you [bare] your soul in order for it to work."