Mary Trump Sums Up How Everyone Feels About 2021
We're coming to the end of March 2021, but after all that's happened, it may as well be the 15th month of 2020 — the year when everything turned upside down. So far we've had an insurrection (January 6); a record number of COVID-19 deaths and rising (more than 545 thousand as of March 24, per The New York Times); a rising number of racist incidents targeting the AAPI community (via NBC); as well as mass shootings in Atlanta, Georgia and Boulder, Colorado.
But for what it is worth, there are still a few things to celebrate, like the passage of the American Rescue Plan as well as the continuation of what's seen as a successful vaccination campaign under the Biden administration. And for that, Mary L. Trump took to Twitter to celebrate her COVID shot with a shoutout that caused a few giggles. She said: "It's been a long f***ing year. Have a donut. #KrispyKreme #vaccinated."
Mary's tweet was a shoutout to Krispy Kreme who has said it would offer a free original glazed doughnut every day to anyone with a COVID-19 vaccination card (via QSR). While the gesture was sweet, it wasn't universally appreciated, as social media and Business Insider might tell you. 
Mary Trump's tweet drew comments from appreciative fans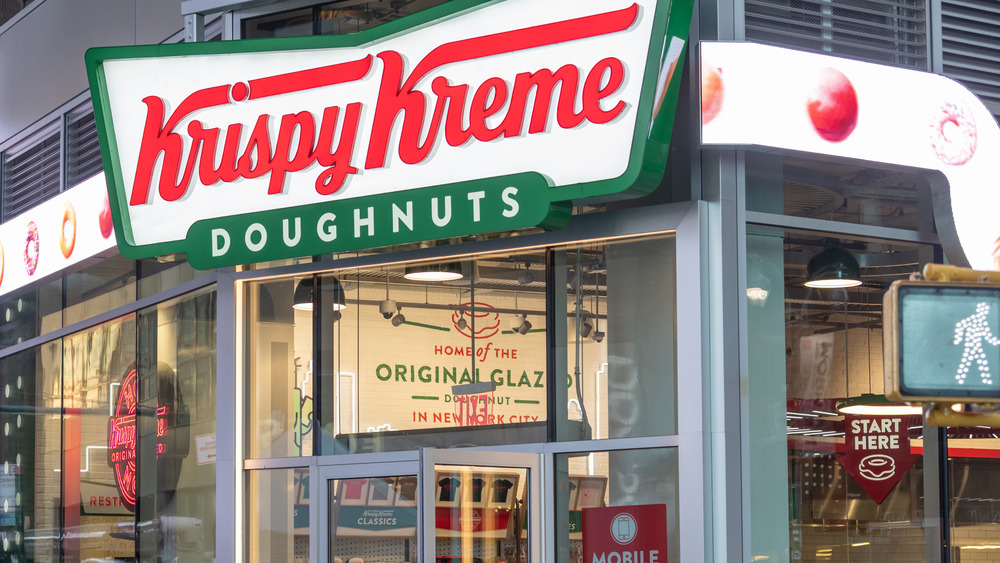 Alexi Rosenfeld/Getty Images
While Krispy Kreme's offer might not have exactly been appreciated, Mary L. Trump's tweet certainly was, and it took off with nearly 28 thousand likes. It also gathered up a few responses and reactions from amused fans looking to weigh in on her comment. One fan responded: "Good for you! Second dose April 9th at 8:30am. I have never looked forward to an injection with so much relief, joy and gratitude. I'm keeping my mask on because of some people living in their anti-vaccine and anti-mask La La Land." A few debated exactly where in the sentence the expletive should be placed, while there were a few snarky comments thrown in the direction of Mary's uncle, former President Donald Trump. One said: "I got my vaccine and I'm going out to get a doughnut. Had no side effects suck my arm was sore. Finally got to hug my godmother. Your uncle and your cousins are the biggest scum bags on the planet."
And there was a bit of sad news from a member of the Twitterverse who had this to share: "I would like to report that my friend in Alabama went for a free donut, showed her vax card as proof, and thanked the Krispy Kreme worker who nearly cried because she said that all day she was being harassed by people who were anti-vax but claimed they should get a donut anyway."