The Haircuts You'll Be Asking For In 2017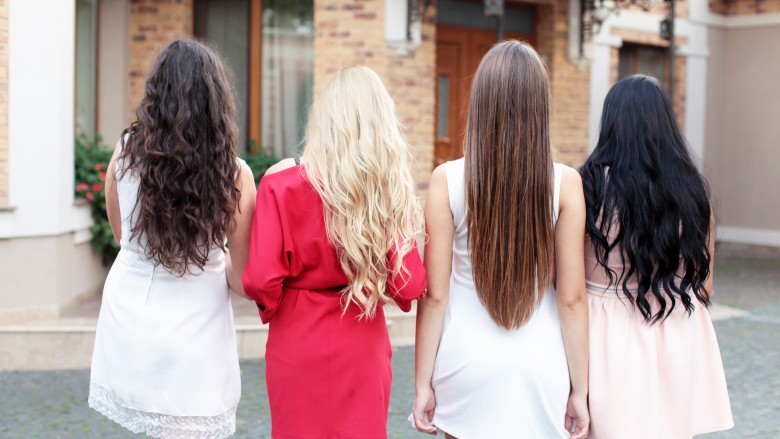 Shutterstock
Take a look at Pinterest right now, and you'll find an explosion of new trends and hairstyles for 2017. From messy bobs to golden highlights, it seems 2017 is going to be all about easy, pretty styles.
And take it from someone who was just talked into balayage highlights at the salon: these new trends could cost some serious cash! So we spoke with some of our favorite stylists to find out what's in, what's coming, and what's really worth it.
A natural look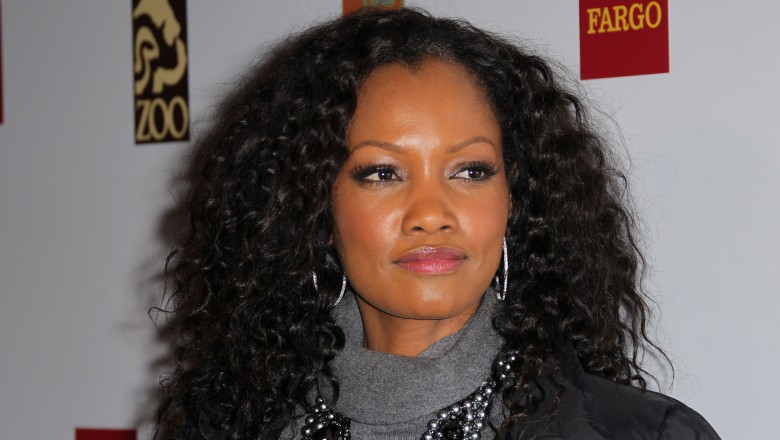 Getty Images
Fortunately for all of us who don't want to spend an hour styling our hair each morning, that natural, lived-in style will be big in 2017. Celebrity hairstylist Marc Anthony told The List that in addition to the shag, natural hair is the way to go this year. "There is a shift to a bit of a more natural finish going into 2017," he told us. "Hair with natural wave, hair that has curl... it's a trend that will remain in variation this year." So you didn't just roll out of bed and go to work because you overslept. You were just rocking the latest 2017 trend.
Celebrity colorist and COLOR Salon owner Michael Boychuck also sees us going in a more natural, minimal direction with both haircuts and colors this year. "2017 is all about getting back to basics," Boychuck told The List. "Trends tend to come and go, and we've seen it all from glitter to shaved heads to neon and pastel palettes, but there is something about a classic, timeless cut and color that will never go out of style."
It turns out this trend toward natural hair could be a reaction to what's on the runways right now. "Fashion is all over the place right now but one thing in common is there are lots of prints and colors," Marie Robinson, owner of the Marie Robison Salon in New York City told Elle. "Hair usually balances that by being more subdued, natural, and softer in both texture and color."
Celebrity hair and makeup artist JoAnn Solomon is also ready for her clients to embrace a more natural look. "Natural hair, both afros and curly hair, will be in full bloom," she told us. "The freestyle will be on all runways." And the hair on top of your head isn't the only place where you should go natural. Full brows are back, so Solomon recommends trying microblading for a natural, polished look. During microblading, the stylist uses a microblading pen to draw individual hairs into the eyebrows. This gives you a fuller look without the harsh effect of tattoo makeup.
Go for the gold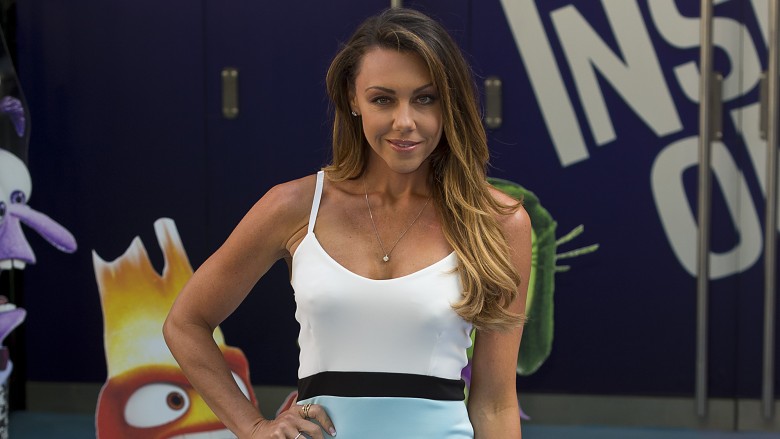 Getty Images
Golden tones and highlights will dominate 2017. Michaella Blissett-Williams, owner of [salon]718, believes everyone will be looking for that rich, golden look. "Golden tones will be more evident in brunettes and blondes," she told The List.
For hair color, Rocky Vitelli is planning to give his clients more solid colors with a secondary color as a highlight to give a multi-tonal effect. Brunettes should go for a chocolate base with ginger highlights. For the redheads, start with a deep red base and add copper highlights. Vitelli predicts blondes will go for a combination of pearl blonde and natural blonde together.
Michael Boychuck is planning to give his clients a more subdued golden look. "I predict 2017 to involve more muted and cooler tones to keep more chic, subdued tones of color," he told us. "Rather than bright, vibrant colors, we'll see steel grey, gold yellows and copper tones in place of the fire engine reds."
And don't worry about the upkeep for your new golden locks. "Grown-in hair color [will be] a big trend," Nicole Tresch, colorist at Rita Hazan Salon in New York City, told Elle. "This is super low-maintenance and falls into the category of 'bronde,' which works on most people." So instead of sweating my roots, I'm just telling friends that I've embraced the new 'bronde' trend.
Bangs are back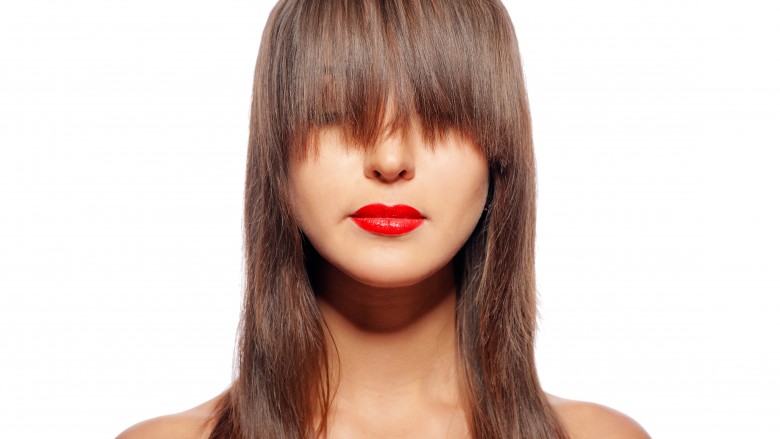 Shutterstock
All the stylists we spoke with seemed to agree that bangs are going to be big this year. From full, choppy bangs to wispy, baby bangs, you just can't go wrong. Rocky Vitelli, global artist for Farouk Systems, predicts cutting plenty of bangs this year. "Bangs are back, full choppy bangs as well as textured haircuts, whether long or short," he told The List. "Nice choppy layers with full bangs is the trend."
Los Angeles-based stylist Fae Norris at Rock Paper Salon is also predicting a year of the bangs. "With women I think it will be all things '90s, and baby bangs will be the rage." So break out your Spice Girls T-shirt and grab the scissors.
Sleek and straight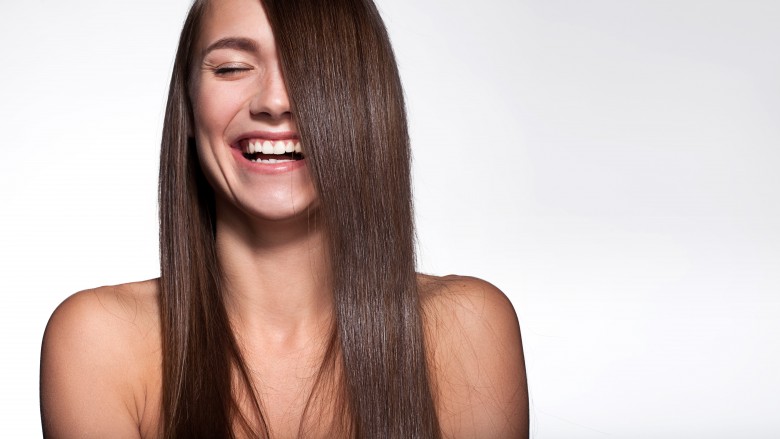 Shutterstock
No matter what cut you go for this year, make sure to invest in some protective hair product, because stick straight hair is also back. The best way to get that look is with a flat iron. "The sleek, straight look with a center or side part is a big trend for 2017," says Michelle Swiney, a celebrity and editorial stylist who works with Design Essentials Hair Care. "Flat iron the hair for a straight and shiny look. Be sure to use a heat protectant throughout the hair prior to straightening to prevent damage."
[salon]718 owner Michaella Blissett-Williams agrees, telling The List, "Flat and sleek hair is back. Pull out the flat irons!"
Change up your bob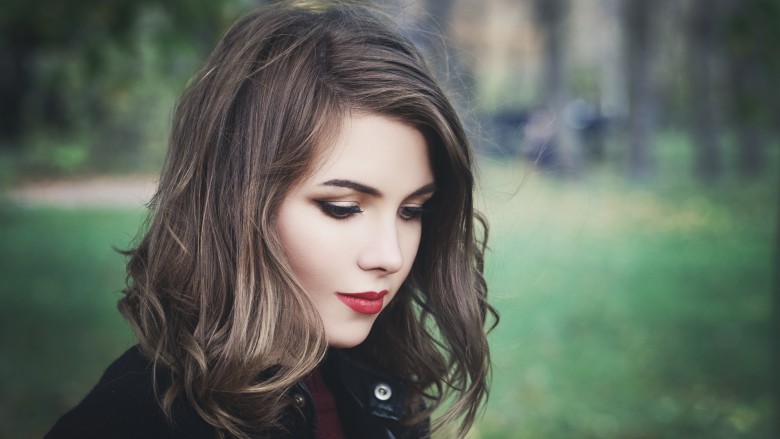 Shutterstock
Celebrity stylist and assistant director of George the Salon Chicago Michelle Forst told The List she loved giving her clients a nice, easy lob in 2016, but feels the long bob has run its course. "The angled lob was a great look, but I do believe that women are wanting the length to be the same all along the perimeter," she said. "Everything is looking more even versus longer in the front and shorter in the back."
Ready to grow out your lob? Marc Anthony agrees it's time. "The length to be at is around the shoulders," he says. "The lob still works, but it's a bit layered up and messier, which is a perfect way to refresh a look that works for so many face shapes."
Go with the shag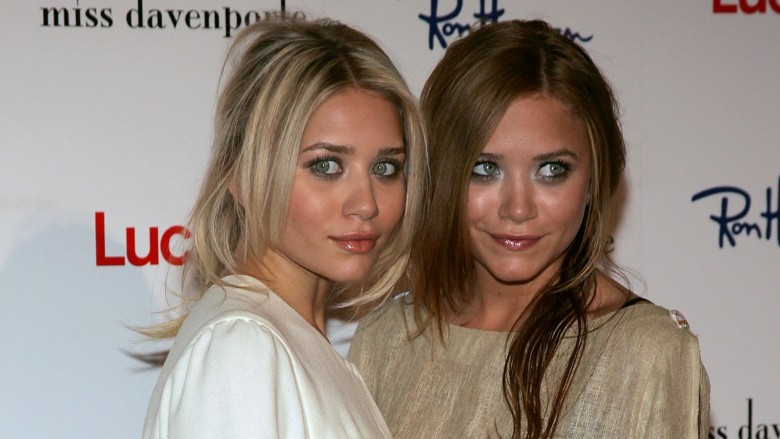 Getty Images
Michelle Swiney agrees that this year many of us will be wanting to grow out our bobs and lobs. She recommends growing out the hair and turning the look into a shag haircut. "Once the hair is past the shoulders, and the bangs get long enough to be split down the middle, the grown-out bob along with shaping becomes a great shag," she told us.
Andrew Carruthers, director of education for Sam Villa, is also loving the classic shag cut this year. "The fashion-changing, iconic shag reappeared once again this year and will be hitting mainstream salons across the country as we roll into 2017," he shared with us. To keep your style looking modern, Carruthers recommends a twist on the shag. "The modern shag is built with a stronger foundation melting out into soft, wispy ends worn with a very lived-in texture," he explained. "It maintains the lean, vertical silhouette and stretched perimeter lengths of the classic and can be combined with many different fringe options, from short '90s inspired baby fringe to eyelash length '70s rocker bangs."
Change your part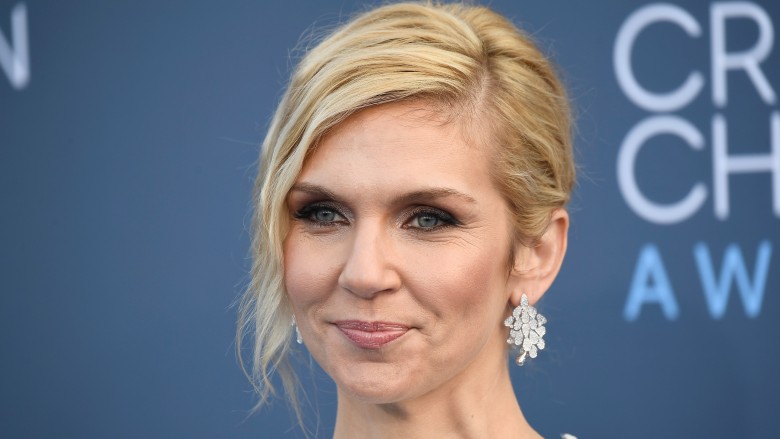 Getty Images
Turns out how you part your hair is a big deal this year. Many of the stylists we spoke with recommended a sleek middle part or severe side part. To get the look, simply flip your hair to one side, allowing your part to fall more towards the side of your head. "It gives loads of volume and body to your own natural wave pattern or a curl pattern you create," said Michelle Swiney. Michaella Blissett-Williams agreed and is giving her clients "an over-directed side flip" this year.
Slick it back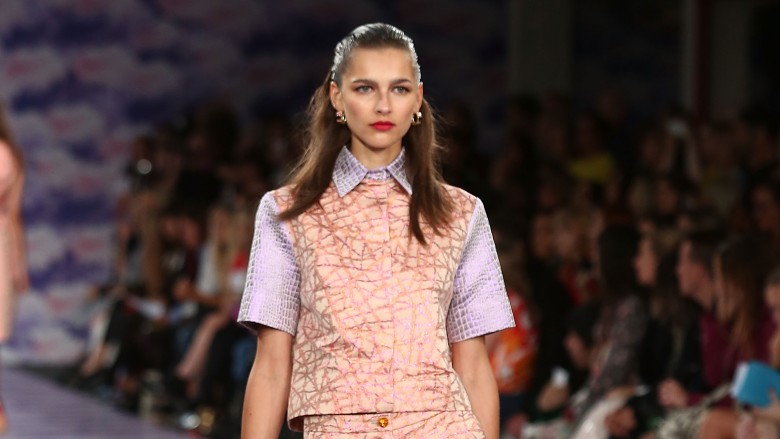 Getty Images
That wet, slicked back look is not just for models walking the runway and Kim Kardashian strutting down the street. Turns out we're all going to be craving that look this year. Michelle Swiney told The List the goal is to make it look like your hair is soaking wet. "To get this look, work a heavy amount of styling cream from the roots to mid-lengths of hair," she explained. "It gives an unambiguous amount of shine and hold."
For the gentlemen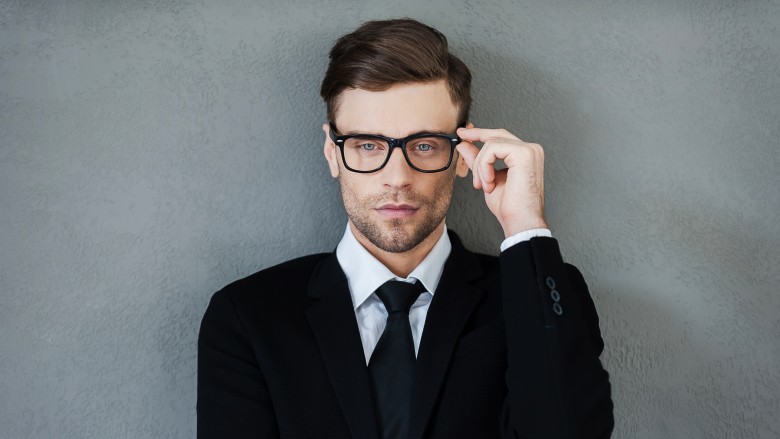 Shutterstock
Men's styles shouldn't change too much this year, but that doesn't mean they can't stay trendy. Fae Norris predicts men will go slightly longer this year. "For men, I don't think the 1940s-1960s 'classic' styles have quite run their course, but they'll be morphing into slightly longer, more lived-in versions," she explained. "A little less military and a bit more James Dean."
And if you're sick of the man bun, then close your eyes, because a new trend is in for men with long locks. Norris told us the man perm is back.
Be an individual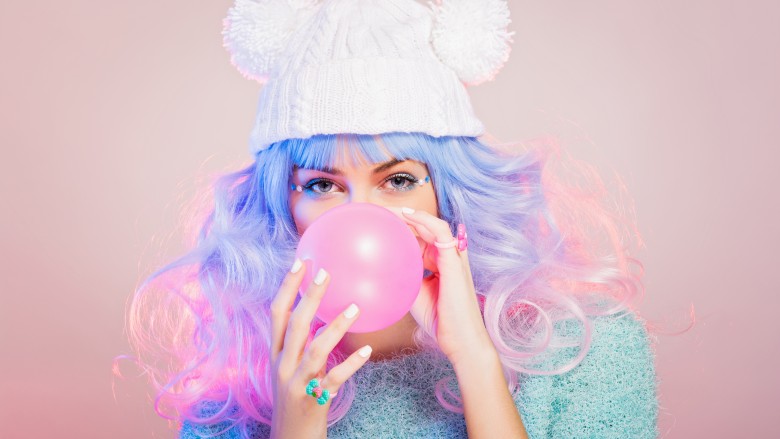 Shutterstock
Fae Norris believes women will become more daring with their hair color choices this year. "With the advancements in coloring, I'm expecting natural pastels like pink, lavender, and silver along with hair painting," she told The List. "Balayage, ombré and sombré [aren't] going anywhere and provide for a lot of individuality." If you're curious to try hair painting but don't want to commit just yet, talk with your stylist. Ask for a partial balayage with natural colors close to your own.
How to style your new 'do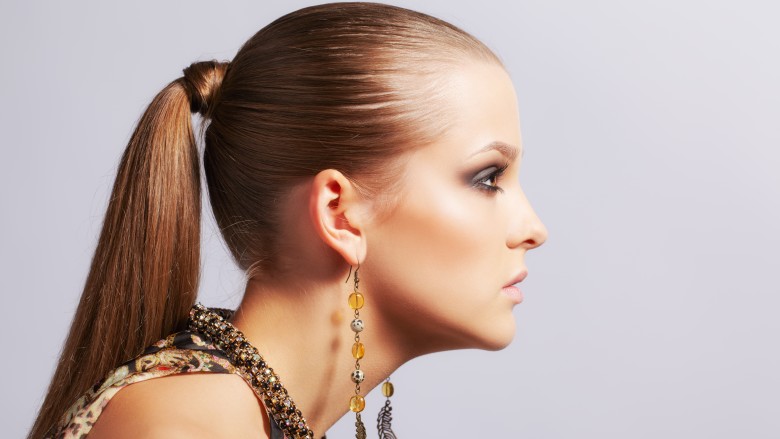 Shutterstock
Once you have the perfect cut at the salon, it's up to you to keep up the look all year. Over-sleepers, rejoice! The ponytail is in in 2017. Michelle Swiney is recommending the convenient look to all her clients. "My first and favorite [trend] is a tight, high ponytail with a slick look at the top of the crown," she told us. "It gives a stylish taste to any outfit." Oh, and you'll be out the door in five minutes flat.
Marc Anthony recommends another easy, pulled-back style. "Braids remain [in 2017] as they work in so many different ways," he told The List. "They look good polished and a bit shattered, with this year's braid having more texture."